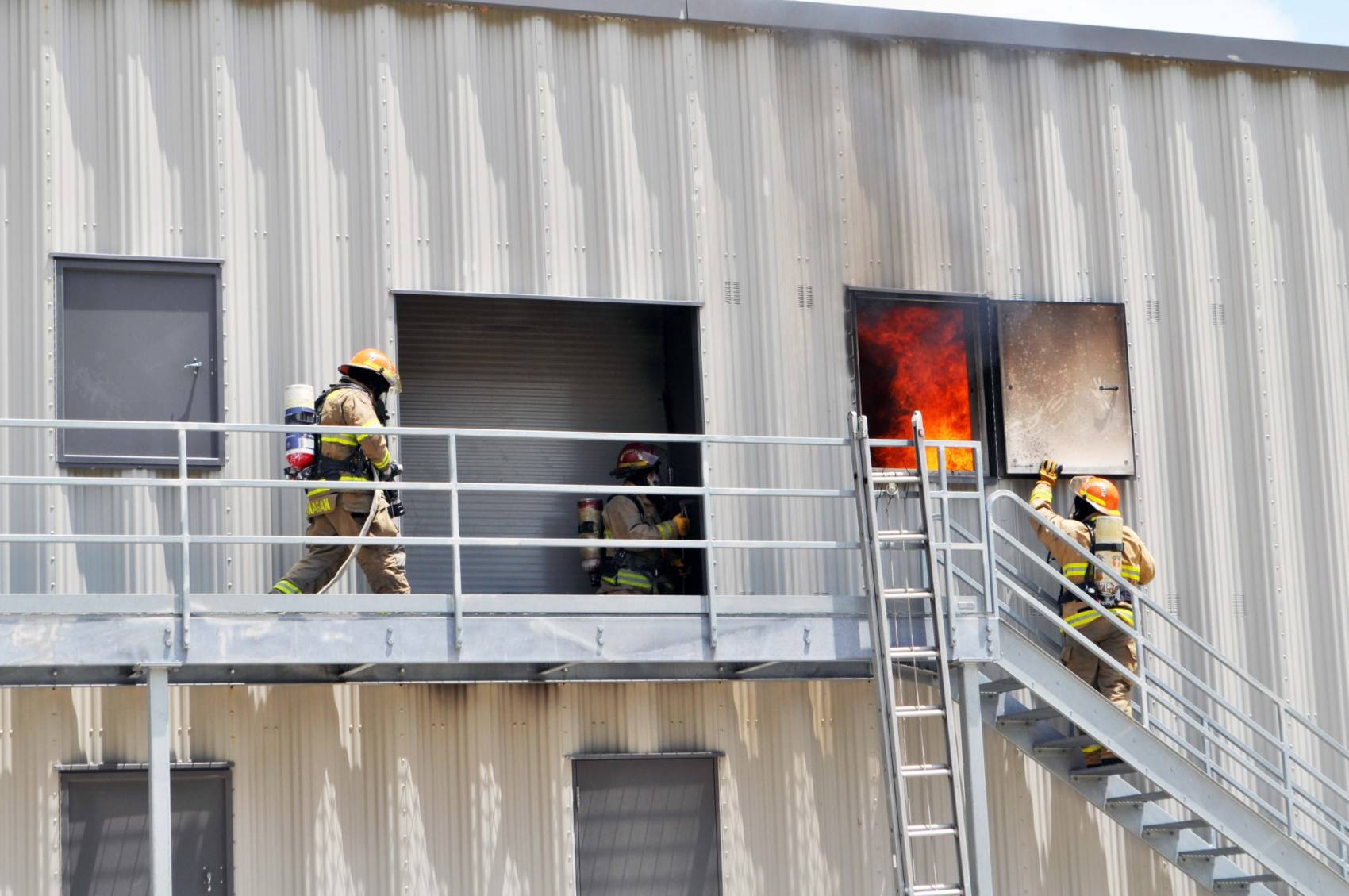 Although being a hero is just one part of being a fire fighter, according to Texarkana Texas Fire Department Battalion Chief Alan Sikes, that one part is what changes lives forever. Sikes, who serves as the director of the Texarkana College Fire Academy, said the adrenaline rush that comes when called into action is like no other feeling you can get from any other job.
"Having a career as a fire fighter is both physically and mentally challenging, but the rewards are life-changing—both for the fire fighter and the civilian," said Sikes, who has worked in the field for more than 26 years. "I was 24 when I began my career as a fire fighter, and there's no other career I'd rather have than working as a public servant. Helping people is like an addiction. Once you experience the reward of putting your skills and knowledge to work to save lives, you have to keep doing it!"
Sikes said that's why he's passionate about training new fire fighters.
"When you see people at their very worst, you have to be able to give them your very best," Sikes said. "I know firsthand how rewarding this career can be, and we need more heroes out there! The Fire Academy at Texarkana College is the answer to finding a fulfilling career path for people with servant hearts and who love solving problems. It's not for the weak of mind, body or spirit."
Sikes said TC's fire training program uses state mandated curriculum that prepares the students to pass the physical skills test and the written exam.
"There are jobs waiting for students once they pass their credentialing exam," Sikes said. "This is one career field that is never at risk of going away. Within 14 weeks, the length of time it takes to complete TC's Fire Academy, a student can be ready to take their credentialing exam and land a new career with room for advancement."
Sikes says this is an ideal career pathway for veterans and people who are already serving as volunteer fire fighters in rural areas.
"There are funds available to help pay for program tuition," said Sikes. "We see a lot of military veterans sign up for the program because their benefits provide financial aid. Veterans who qualify for the Post 911 GI Bill or the Montgomery Bill may be eligible to attend the Fire Academy using federal funding. Volunteer firefighters may also be eligible for tuition reimbursement from their local fire departments."
Enrollment is now open for Texarkana College's next Fire Academy, scheduled to begin August 26, 2019. The course is taught both in the classroom and at TC's fire training field in Texarkana, Texas. The academy is an authorized training facility for structural firefighting under Texas Commission on Fire Protection (TCFP) guidelines, and trainees who successfully complete the academy will be eligible for the certification exam given by the TCFP.
In addition to the firefighter training provided in this academy, emergency medical training is also required by the TCFP before a firefighter certification is issued. Emergency medical training is also available through Texarkana College.
Upon completion of the academy, successful passing of the state practical and written exam, and completion of emergency medical training, trainees can certify as structure firefighters. In addition, successful trainees are eligible to receive International Fire Service Accreditation Congress (IFSAC) seals for Firefighter I, Firefighter II, Hazardous Materials Awareness, and Hazardous Materials Operations.  These seals are accepted by 41 states in the US and provinces in Canada and other international countries as evidence of firefighter training.
For more information about TC's Fire Academy, or to download an application form visit the website link at https://www.texarkanacollege.edu/fire-academy/.