International Admissions
Texarkana College welcomes international citizens to apply for admission. The opportunities for you to change the world begin at Texarkana College. From the time you apply, to graduation, we are here to help you every step of the way.
International Admissions
Texarkana College is here to help students from all backgrounds accomplish their goals. As an International Student, we can help you earn a degree, and experience all that Texarkana has to offer.
How to Register as an International Student
The completed application and ALL supporting documents must be received in the Office of Admissions at least two (2) months prior to the desired enrollment date. The applicant will be informed by mail of his/her admission status.
International applicants must provide the following documents prior to the issuance of the I-20 form.
These records should describe the courses of instruction in terms of years spent in school, types of subject matter covered, and grades earned in each subject. Evaluation of the applicant's transcripts and records must reveal that the academic background is equivalent to high school graduation in the United States. Students seeking to transfer from another university or college must submit official transcripts from those institutions. Students seeking advanced standing for academic coursework completed at foreign institutions must have their transcripts evaluated by an independent agency. For more information, contact the Office of Admissions. Student issued copies of high school/university work will not be accepted.
This requirement is normally waived for citizens of the British Isles, Australia, the English-speaking portions of Canada, and New Zealand. All other students will be required to take the Test of English as a Foreign Language (TOEFL). Minimum requirements are a score of 500 on the paper-based TOEFL or 173 on the computer-based TOEFL, or 71 on the Internet based TOEFL.
A letter of certification (dated not more than six months prior to desired enrollment date) from a reputable financial institution (acceptable to the college) stating that the applicant possesses financial resources of at least $10,900 (U.S.) for each academic year of planned attendance at Texarkana College. College funds are not available for financial aid to students who are not citizens of the United States of America unless they have established resident alien status.
In addition to the financial affidavit, a minimum deposit of $2,000 (U.S.) must be made to the Business Office prior to issuance of the I-20 form. This deposit will be refunded in full if the student does not enroll for the desired semester.
Immunization is required if the applicant was born after January 1, 1957. The immunization must have been administered after the applicant's first birthday and after January 1, 1968. All students attending Texarkana College must also be vaccinated for meningitis.
If determined to be eligible for admission, the student must file with the Dean of Students' office proof of adequate medical insurance that includes a repatriation provision, and a signed authorization for emergency medical treatment. If such coverage is not available, information regarding U.S. health insurance plans can be obtained from the Dean of Students prior to enrollment. At each subsequent enrollment the student must file with the Dean of Students' Office evidence that a health insurance program is being maintained.
International students already in the U.S. will be allowed to register for developmental classes by taking the THEA test prior to registering for classes. Admission to college-level courses may require completion of some or all of the six steps listed above. International students are not allowed to participate in late registration. Registration must be completed prior to the end of the regular registration period for each academic term of enrollment.
Contact a Recruiter
Contact the Dual Credit Office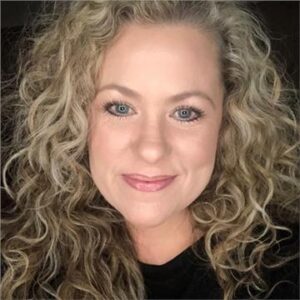 Stephanie Stokes
Director of Dual Credit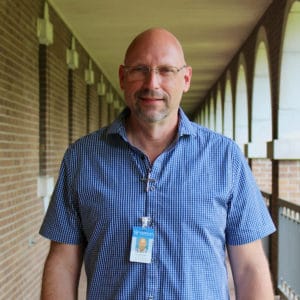 Ken Smith
Coordinator of Dual Credit
Caroline Hughes
Part-time Dual Credit Coordinator