Enroll in Adult Education & Literacy Classes
Ready to finish what you've started? We have High School Equivalency classes (GED) as well as English as a Second Language (ESL) courses to help you get your education where you want it to be. Enroll today in our program.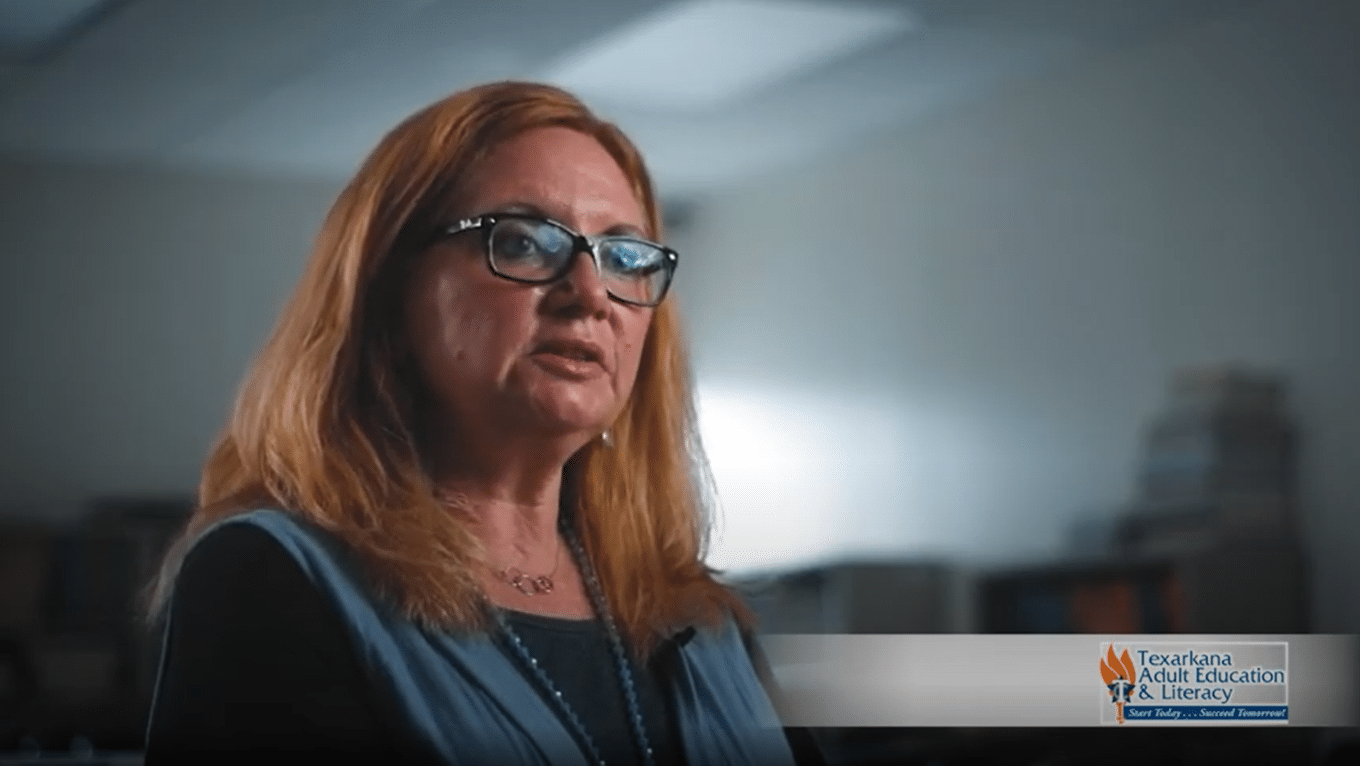 Watch
Program Quick Facts
Duration
Varies based on student's skill level, motivation, and time commitment.
Cost
Classes are no cost; Students are required to pay for practice tests and official exams.
Scheduling Options
Day classes; Night classes
Adult Education & Literacy Free Classes
TxCHSE – Texas Certificate of High School Equivalency (GED, HiSet)
ESL – English as a Second Language
Basic Skills – College Entrance Assistance (TSIA, TABE, TEAS)
Integrated Education Training – (Workforce or Training Courses)
Integrated Education & Training Program in Allied Health, view Allied Health program flyer
Enrollment Procedures
Complete the online Enrollment Form and submit a copy of a driver's license or state identification.
(Please review eligibility requirements below.)
Read the Program Overview and complete the Program Overview Agreement Form.
All 17 and 18 year-olds must complete the Self-Attestation of School Withdrawal Form.
A staff member will call or email you with the next steps within 48 hours.
You will be required to schedule and complete an assessment. (Assessments are given on campus in the Physical Sciences Building during the first two weeks of the month.)
Attend two Academic Enrichment Sessions.  (See information in Academic Enrichment section.)
Classes begin once a month after the Academic Enrichment Sessions.
Two forms of identification are required: Texas driver's license/ID card or birth certificate and Social Security card.
Forms
Let's Connect
We're located at the corner of Tucker Street and Johnson Avenue on the Texarkana College campus. Our office hours are
9 am – 5 pm, Monday – Thursday
9 am – 4 pm, Friday
6 pm – 8 pm, Tuesday & Wednesday
Fax: 903-823-3464