Business Office Technology Degree & Certificate: Administrative Assistant, Bookkeeper and More
In the Business Office Technology program, students will learn skills that will aid you in any industry. Students will become fast, proficient, knowledgeable office workers who embody true professionalism. This program is great for students pursuing an administrative assistant certificate, a career in Database Management and more.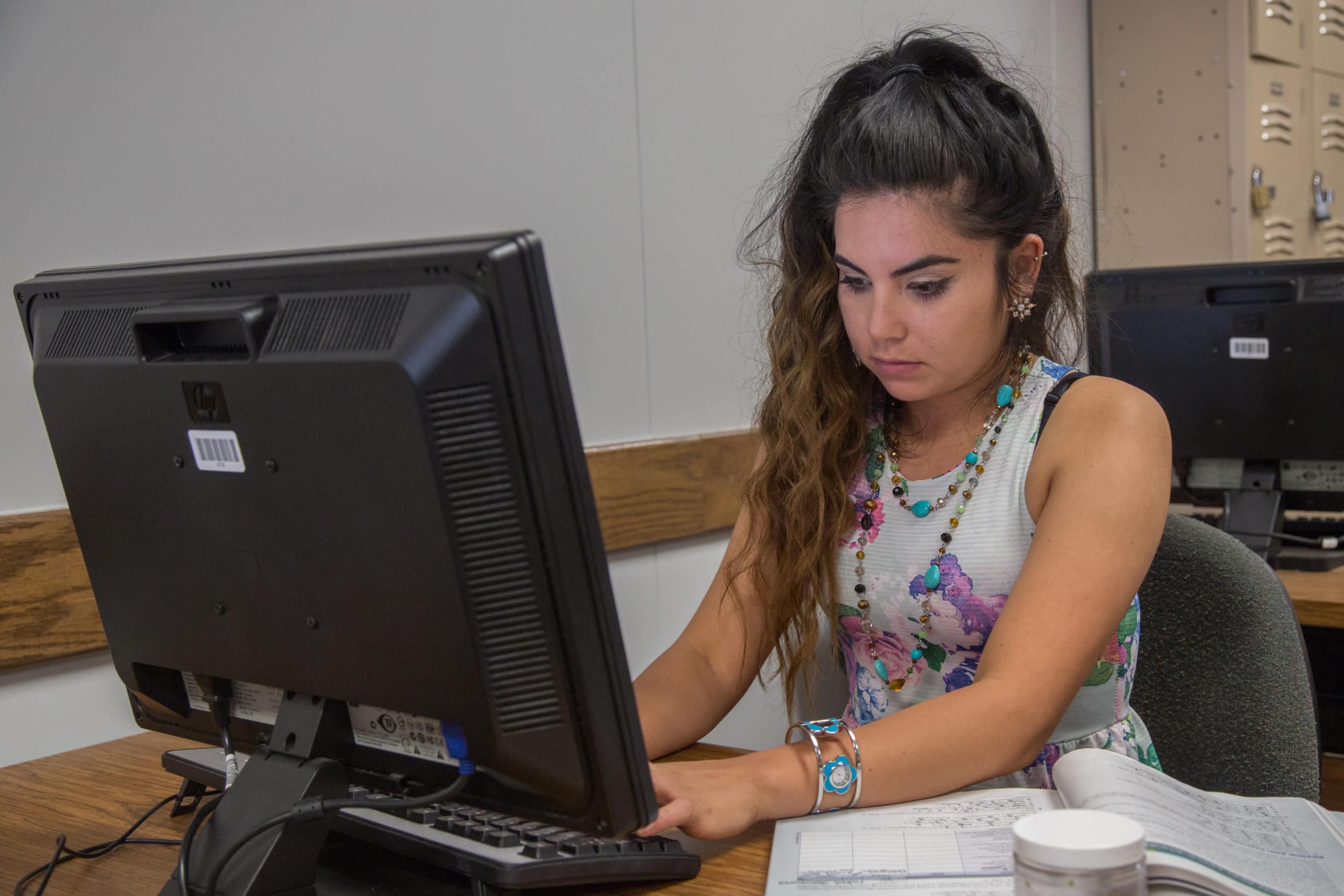 What to Know at a Glance
Duration
2 year associate degree (60 sch);
1 year certificate (42 sch);
1 year certificate (42 sch);
1 semester award (9 sch)
Delivery
A blend of face-to-face and online
Scheduling Options
Full-time; Part-time;
Day classes; Night classes
About Business Office Technology
Students will learn office procedures, computer applications, business communications, and more in the Business Office Technology program at Texarkana College. The skills learned in this program will prepare you to succeed in any business office setting, or if pursuing an administrative assistant certificate..
Administrative Office Procedures
Study of current office procedures including telephone skills, time management, travel and meeting arrangements, mail processing, and other duties and responsibilities in an office environment.
Speed and Accuracy Building
Review, correct, and improve keyboarding techniques for the purpose of increasing speed and improving accuracy.  This course is designed to be repeated multiple times to improve student proficiency.
Introduction to Accounting II
A study of accounting for merchandising, notes payable, notes receivable, valuation of receivables and equipment, and valuation of inventories in a manual and computerized environment.
​​Critical Thinking
Teamwork
Communication
Professionalism
Problem Solving
Customer Service
Organization
Time Management
Business Office Technology
Medical Office Procedures
Possible Careers and Salaries
Tuition Costs
Approximate total program cost for full-time in-district (Bowie County residents) is $6,295.
Contact Texarkana College to Get Started
For immediate assistance:
Shawna Watkins
View Related Programs
More Office Careers
More in Technology