Electrical Technology Degree or Certificate
Electricity is everywhere. If you're interested in a solid, in-demand career where you can work wherever you want, a career as an electrician is an excellent option. Texarkana College offers flexible scheduling options for you to earn your electrical technology degree or certificate.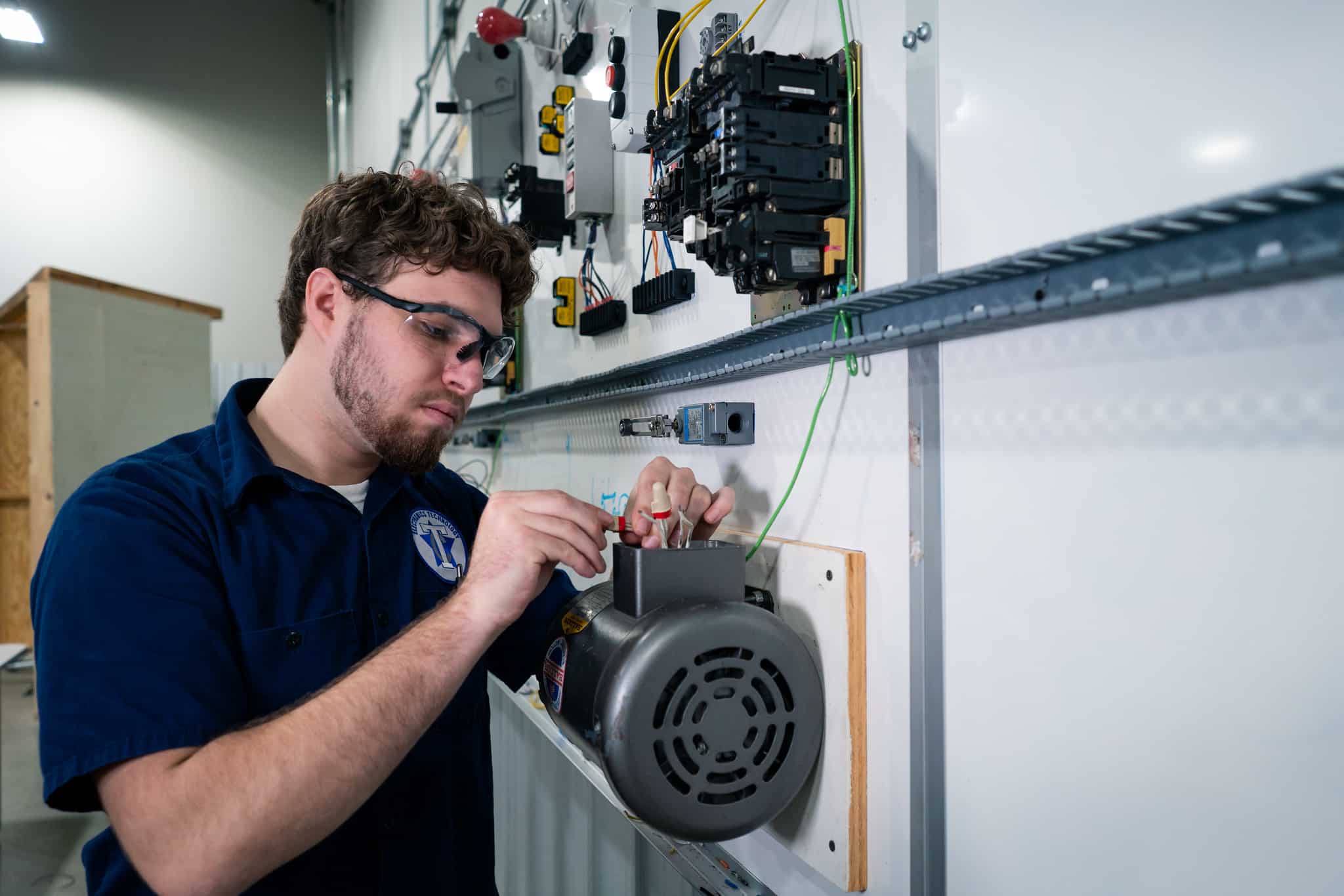 What to Know at a Glance
Duration
2 year associate degree (60 sch);
1 year certificate (42 sch);
1 semester certificate (10 sch)
Scheduling Options
Full-time; Part-time; Day classes; Night classes
About Electrical Technology
Develop skills for a rewarding career with expected growth and endless opportunities. In our Electrical Technology degree and certificate programs, you'll be trained to wire, troubleshoot and repair electrical systems in residential, commercial, and industrial buildings.
The need for electricians is always growing, so if you're interested in a career working with your hands and solving problems, electrical technology is for you.
Electro-Mechanical Drafting
A basic course including layout and design of electro-mechanical equipment from engineering notes and sketches.
National Electrical Code I
An introductory study of the National Electric Code (NEC) for those employed in fields requiring knowledge of the Code. Emphasis on wiring design, protection, methods, and materials; equipment for general use; and basic calculations.
Advanced Programmable Logic Controllers
Advanced applications of programmable logic controllers as used in industrial environments, including concepts of programming, industrial applications, troubleshooting ladder logic, and interfacing to equipment. Second year course.
Critical Thinking
Teamwork
Communication
Professionalism
Problem Solving
Organization
Time Management
Safety Awareness
Possible Careers and Salaries
Electrical and Electronics Drafters
Electrical and Electronics Repairers, Commercial and Industrial Equipment
Electrical and Electronic Equipment Assemblers
Tuition Costs
Approximate total program cost for full-time in-district (Bowie County residents) is $6,855.
Program Contacts
Contact Texarkana College to Get Started
View Related Programs
More Programs Related to Electricity
Other Technical Programs