Auto Body Repair and Collision Technology
The AutoBody/Collision and Repair Associate of Applied Science degree program is designed to prepare students for high-demand jobs in the auto body and collision repair profession. Invest in your future and consider a career in the field with a Auto Body Repair certification or degree.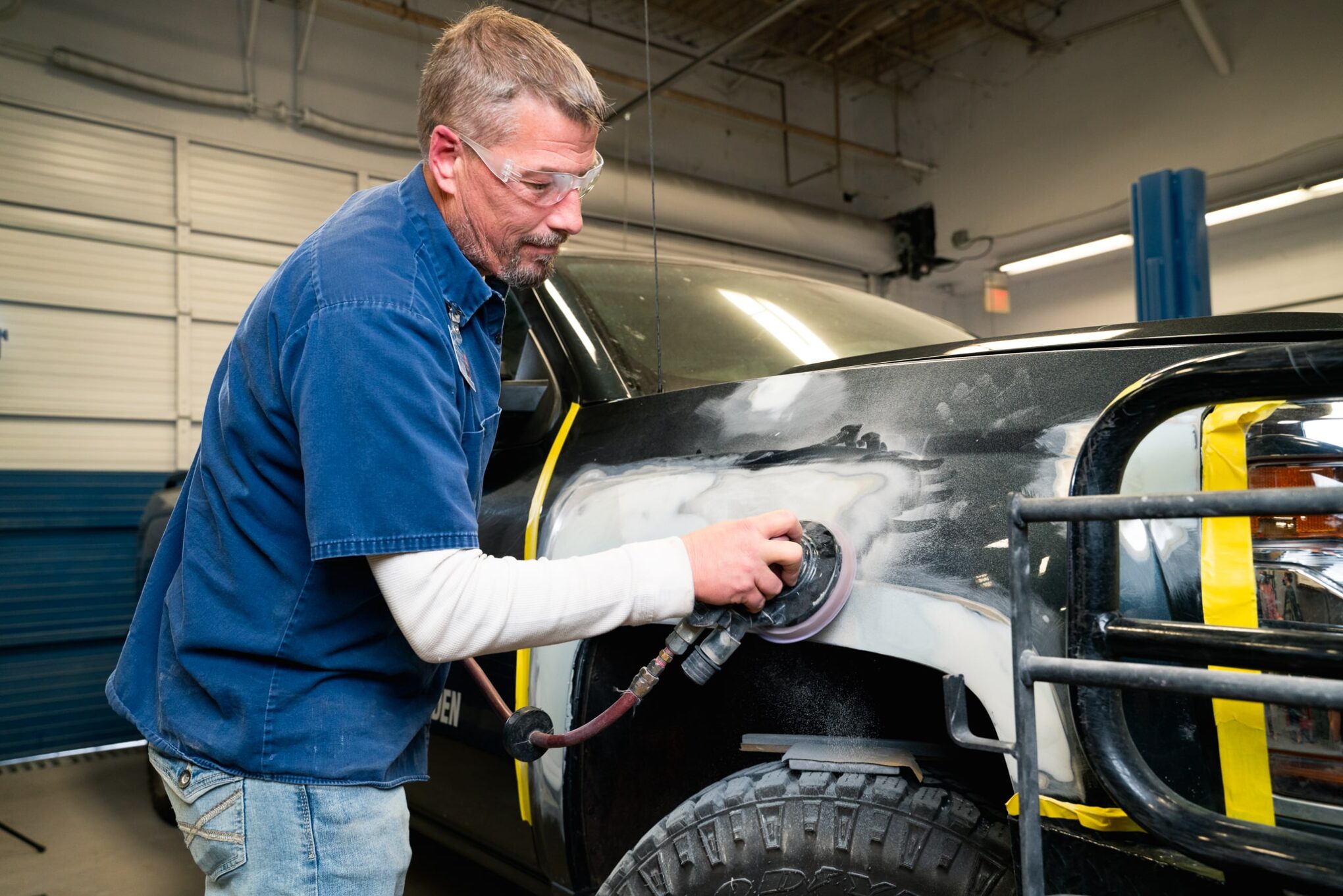 What to Know at a Glance
Duration
2 year associate degree (60 sch);
1 year certificate (42 sch);
1 semester certificate (15 sch)
About Auto Body Technology
From auto body repair and repainting, to vehicle safety, Texarkana College's Auto Body Technology program prepares you for a hands-on career and a high-paying job. In just four semesters, you will have valuable skills that will advance you in the workforce. Technicians are needed everywhere in the world. Take a look at our Auto Body Repair certifications and degree program below.
Vehicle Design & Structural Analysis
An introduction to the collision repair industry with emphasis on safety, professionalism, and vehicle structural design.
Auto Body Repair & Repaint
An introduction to the use of hand and power tools, techniques of metalworking, body preparation, plastic fillers, fiberglass and SMC repair, sanding, and application of primers with emphasis on shop safety practices.
Basic Refinishing
An introduction to current refinishing products, shop safety, and equipment used in the automotive refinishing industry. Emphasis on surface preparation, masking techniques, and refinishing of replacement parts.
Critical thinking

Teamwork

Communication

Professionalism

Customer service

Organization

Time management
Possible Careers and Salaries
Coating, Painting, and Spraying Machine Operator
First Line Supervisor of Production and Operating Workers
Tuition Costs
Approximate total program cost for full-time in-district (Bowie County residents) is $7,005.
Program Contacts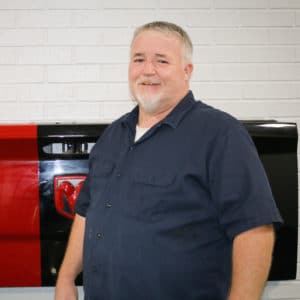 Tony Bennett
Auto Body Technology Program Coordinator
Thomas Holt
Director of Workforce Education
Contact Texarkana College to Get Started
Let's talk about your career in Auto Body Technology
View Related Programs
More Automotive Programs
More Hands-On Programs