Cosmetology Program
The Texarkana College Cosmetology program is one of high standards. We prepare students for employment and passing their state board exams. We are a Pivot Point Legacy school with access to all Pivot Point educational materials to help students.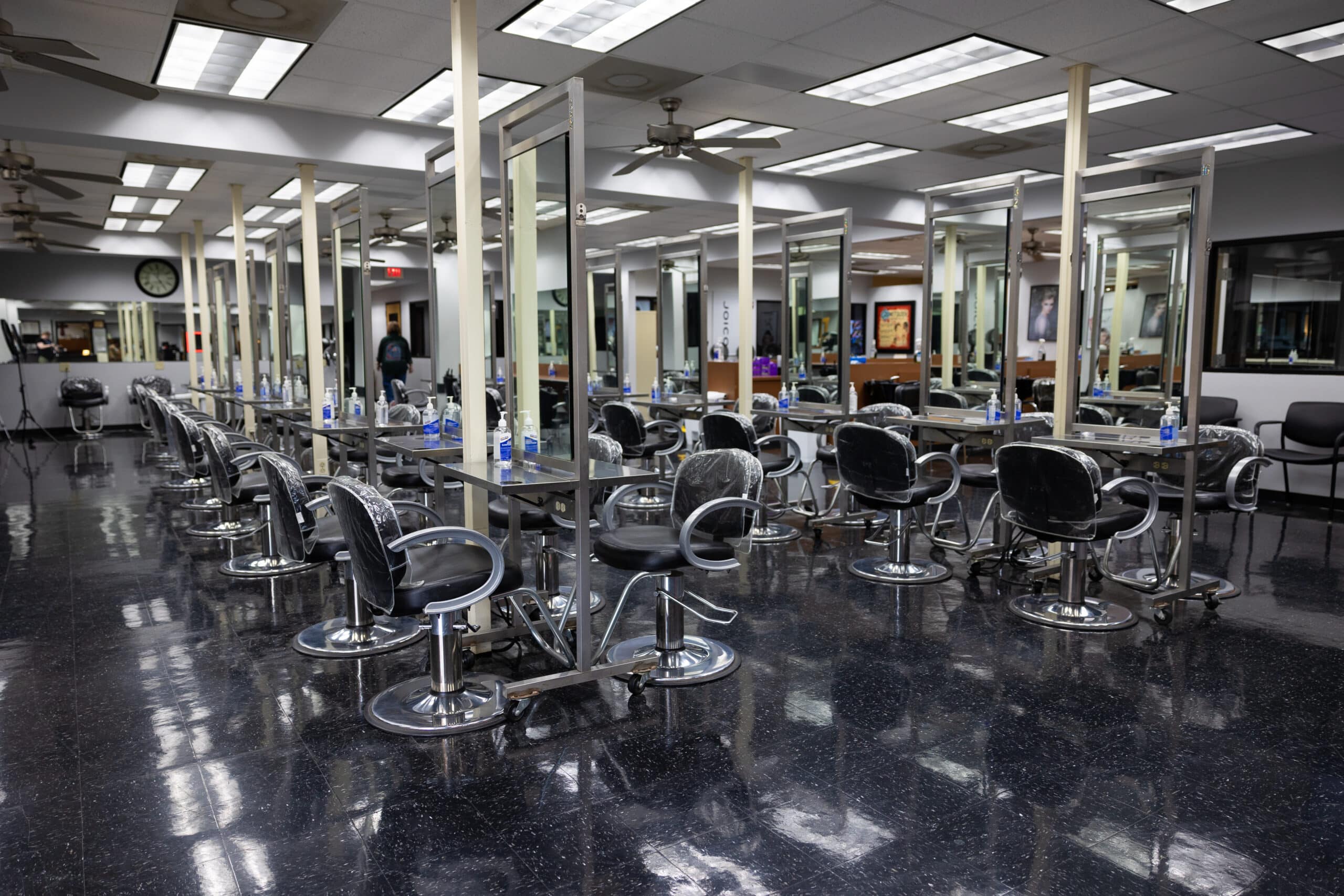 What to Know at a Glance
Duration
2 year associate degree (60 sch);
2 semester certificate (30 sch)
Delivery
HYBRID; 3 days Face-to-face with 2 days online
Scheduling Options
Full-time, Day and Part-Time, Night
About Cosmetology Program
The affordability of the Cosmetology program is like no other in Texarkana. Students earn semester credits in addition to requirements for licensure. We are a two semester program with summers off to help parents with school age children. We enroll new students in the Fall and Spring.
Texarkana College Cosmetology has partnered with Pivot Point International to offer excellence through education in a state of the art facility designed to prepare students for a career in this rapidly expanding area.
At the core of a Pivot Point education is teaching you the why behind the how of cosmetology. Pivot Point trained professionals have knowledge beyond the basics that will make them confident and competitive in our industry. Because Pivot Point is about helping you become the artist you are meant to be, we teach you to see, think, create and adapt to any client or situation. A Pivot Point education stands apart from others, giving our graduates an advantage over other beauty school graduates.
Cosmetology Education at its Finest
Cosmetology just got better. You will be learning from A Designer's Approach, an educational program designed to provide you with the skills you need to enter the beauty industry successfully. This comprehensive system will help you to see, think, create and adapt as a hair designer.

A Designer's Approach consists of six core disciplines: Cosmetology Fundamentals, Sculpture, Hair Design, Color, Texture and Salon Success, all delivered in easily digestible units of information so you can build from basic to more intermediate knowledge and skill levels. The entire library is designed to deliver licensure-based education as well as salon-relevant training for your future success in the salon.
Education Built for You: The Connected Learner
You are part of a new generation not defined by age. You want your information fast, you want to co-create education, and you learn best through collaborative efforts within a community. The LAB allows you to take more control over your education.
Pivot Point LAB is a ground-breaking integrated social learning environment, built specifically for you and the beauty industry. An incubator for talented future and current beauty professionals, the LAB combines best-in-class educational content, creativity and a collaborative environment to enhance personal learning experiences.
Critical Thinking
Teamwork
Communication
Sales & Marketing
Problem Solving
Costumer Service
Organization
Time
Management
Cultural Awareness
Students must take the TABE test prior to enrollment. Students with 12th grade scores or above are eligible to enroll with no conditions. Students scoring 10.5 to 11.5 may enroll, however, they are required to attend the Academic Prep program to prepare them for success in the program and licensure. Anyone with lower than 10.5 score on the TABE will need to enroll in developmental education courses or be referred to adult ed. The lowest score is 10.5 for enrollment in this program. To keep things consistent, all students, regardless of individual situations, such as a college graduate, must take the TABE. Presidential scholars who are TSI met within the current enrollment period are exempt from the test.
Possible Careers and Salaries
Tuition Costs
Approximate total program cost for a full-time in-district (Bowie County) student is $7,085.
Pre-enrollment Orientation Sessions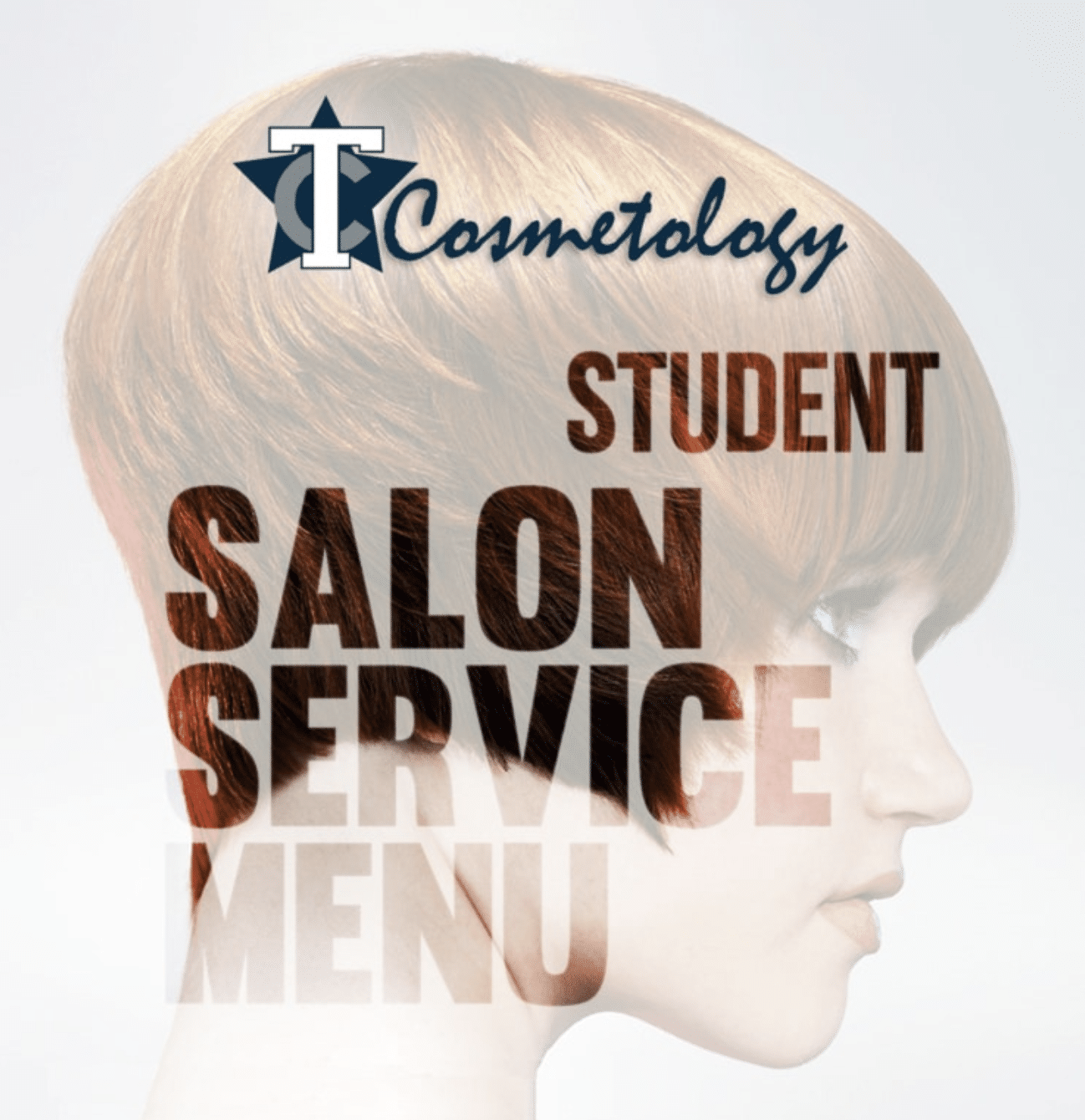 Student Salon
Cosmetology students gain real-world experience in our Student Salon, where the public can enjoy salon services at discounted prices.
Contact Texarkana College to Get Started