Culinary Arts Program
Explore your culinary craft and perfect the skills to start your own career in the food industry with our Culinary Arts program.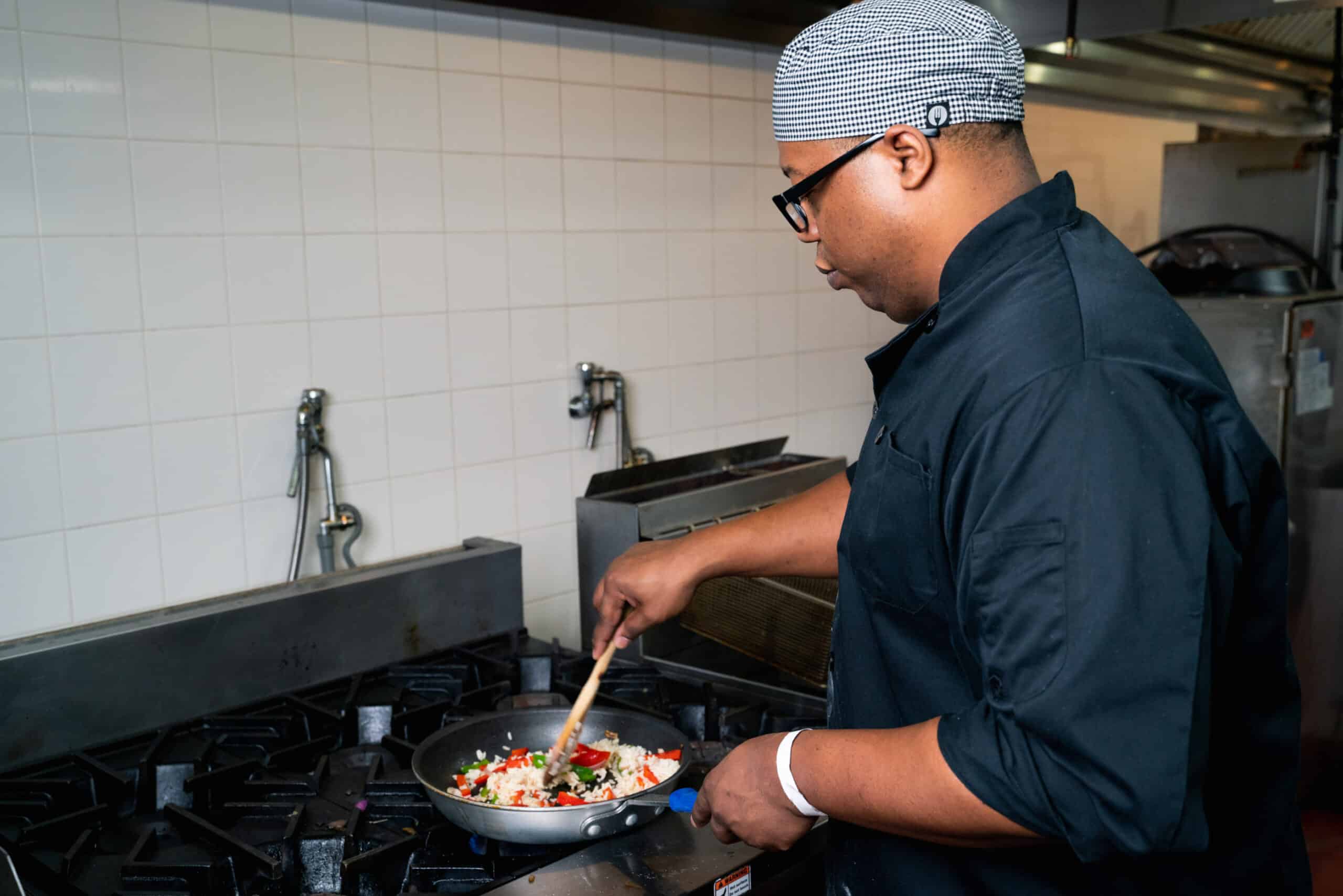 What to Know at a Glance
Duration
2 year associate degree (60 sch);
1 year certificate (42 sch);
1 semester award (10 sch)
About Culinary Arts Program
From basic food preparations and hospitality to sanitation and safety, our Culinary Arts program covers all the skills you need for a successful career in the food industry.
With students from all culinary backgrounds, scaling from those who've never picked up a utensil, to those who've cooked for years but wanted to expand their skills in the kitchen, we have a place for anyone who wants to pursue culinary arts.
Basic Food Preparation (Skills)
A study of the fundamental principles of food preparation and cookery to include Brigade System, cooking techniques, material handling, heat transfer, sanitation, safety, nutrition, and professionalism.
International Cuisine
The study of classical cooking skills associated with the preparation and service of international and ethnic cuisines. Topics include similarities between food production systems used in the United States and other regions of the world.
Fundamentals of Baking
Fundamentals of baking including dough, quick breads, pies, cakes, cookies, tarts, and doughnuts. Instruction in flours, fillings, and ingredients. Topics include baking terminology, tool and equipment use, formula conversions, functions of ingredients, and the evaluation of baked products.
Critical Thinking
Teamwork
Communication
Professionalism
Problem Solving
Customer Service
Organization
Time Management
Possible Careers and Salaries
Tuition Costs
Approximate total program cost for full-time in-district (Bowie County residents) is $7,370.
Student spotlight
"I love everything about this school. Chef is just the bomb. She is a great teacher. I'm growing and learning every day."
– Juan Riley, Student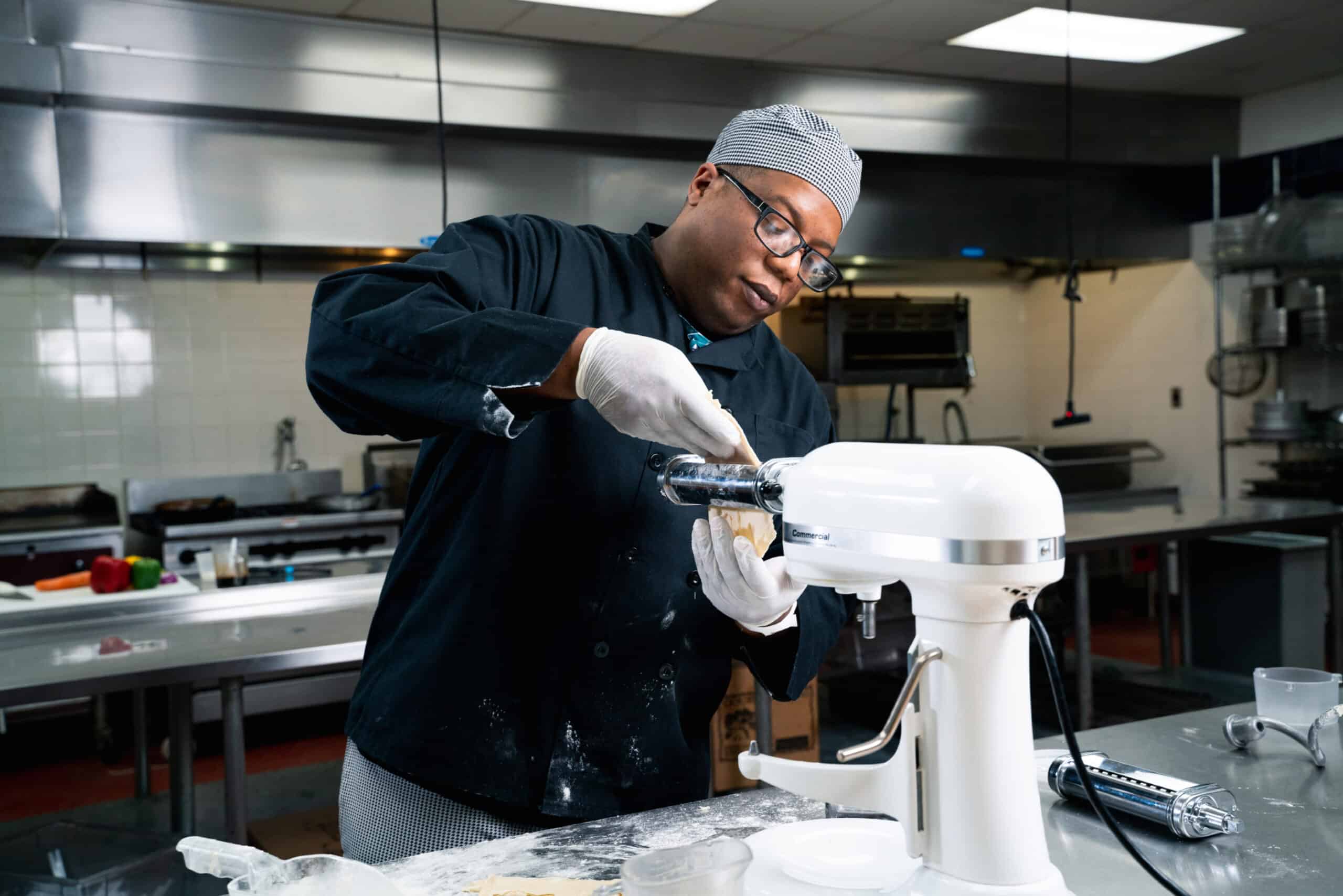 Program Contacts
Chief Shelia Lynn
Culinary Arts Program Coordinator
Thomas Holt
Director of Workforce Education
Contact Texarkana College to Get Started
View Related Programs
More Programs in Hospitality and Business Management
More Programs in Creative Studies