Enroll in Auto Mechanic Classes Today
In cooperation with leading automotive manufacturers such as Ford and Toyota, Texarkana College provides a pipeline for entering the job market as a qualified automotive technician through our Automotive Technology program. Start your career today by enrolling in our auto mechanic classes.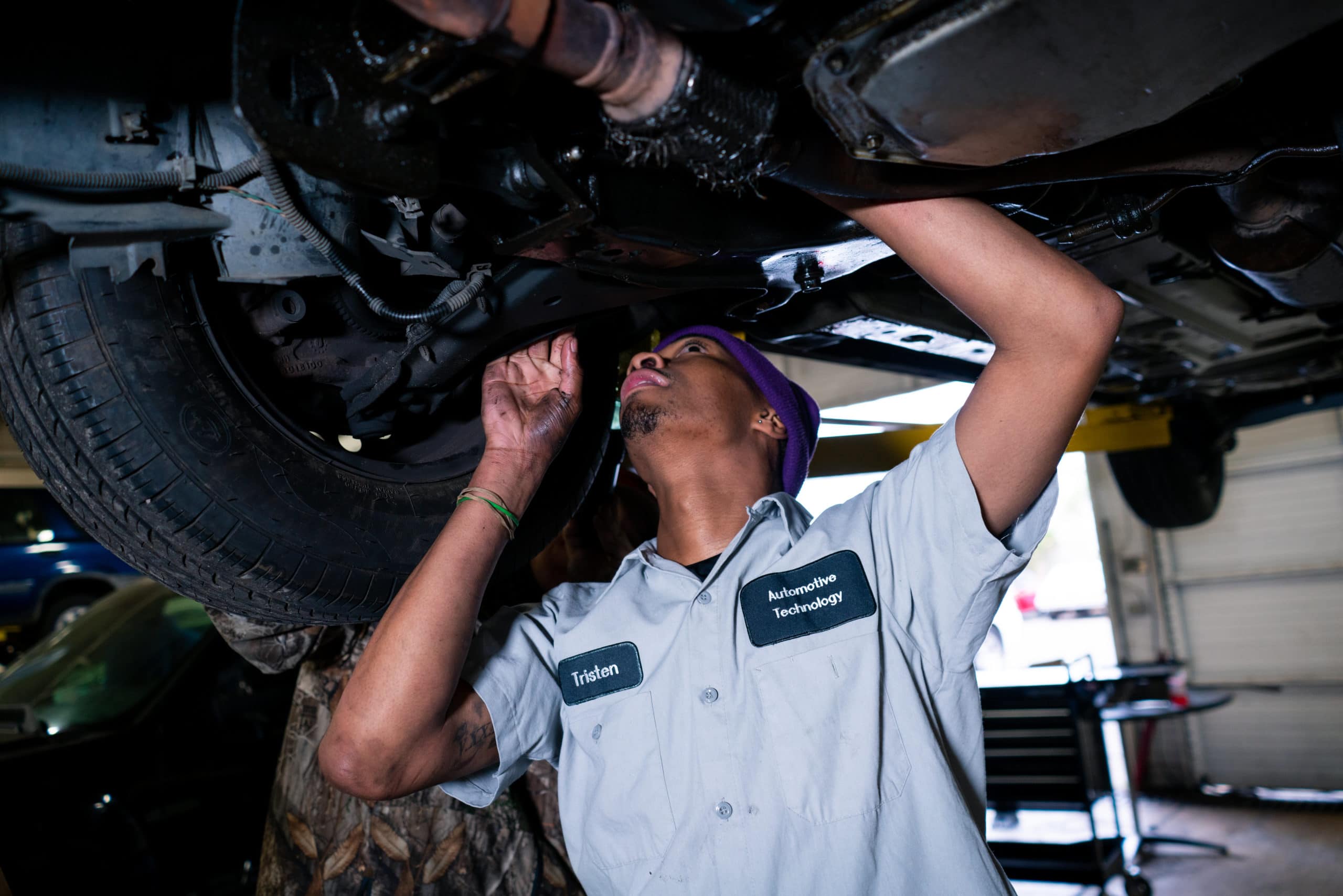 What to Know at a Glance
Duration
2 year associate degree (60 sch);
1 year certificate (42 sch);
1 semester award (10 sch)
Delivery
A blend of face-to-face and online
Scheduling Options
Full-time; Part-time; Day classes; Night classes
About Automotive Technology
An average of 90% of Automotive Technology students obtain employment before graduating from TC. Our Automotive Technology program teaches you how to identify the problem occurring with any vehicle and find the part needed to fix it. You can earn a degree or certificate through a blend of in-person and online auto mechanic classes. Explore more of our Automotive Technology program below.
Automotive Brake Systems Theory
Theory and principles related to the design, operation, and servicing of automotive braking systems. Includes disc and drum-type brakes, hydraulic systems, power assist components, anti-lock brake systems, and diagnosis and reconditioning procedures.
Automotive Suspension/ Steering Systems
Diagnosis and repair of automotive suspension and steering systems including electronically controlled systems. Includes component repair, alignment procedures, and tire and wheel service. May be taught manufacturer specific.
Automotive Management
Study of human and customer relations, and customer satisfaction in the automotive service industry. Emphasis on management and building relationships between the service department and the customer.
Critical Thinking 

Teamwork 

Communication 

Professionalism 

Problem Solving 

Customer Service 

Organization 

Time Management
Possible Careers and Salaries
Automotive Engineering Technician
First-Line Supervisors of Mechanics, Installers, and Repairers
Automotive Service Technician and Mechanic
Transportation Vehicle, Equipment and Systems Inspectors
Tuition Costs
Approximate total program cost for full-time in-district (Bowie County residents) is $7,100.
Program Contacts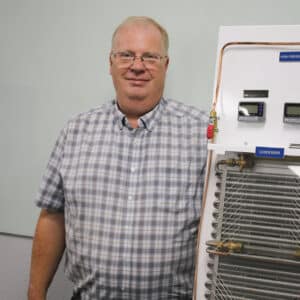 Stan DeVore
Automotive Technology Program Coordinator
Thomas Holt
Director of Workforce Education
Contact Texarkana College to Get Started
Let's talk about getting your career in Automotive Technology started.
View Related Programs
More Automotive Programs
More Hands-On Programs