Instrumentation / Robotics Technology
This program covers the fundamentals of instrumentation and electronics used in the industry. Upon completion, students should be able to install, maintain, and calibrate instrumentation.
What to Know at a Glance
Duration
2 year associate degree (60 sch);
1 year certificate (42 sch);
1 semester certificate (10 sch)
Scheduling Options
Full time; Part time; Day classes; Night classes
About Instrumentation / Robotics Technology
This program is available to anyone that is interested in pursuing jobs in general electronics maintenance and repair, including industrial electronics and instrumentation in manufacturing facilities. Focused subject matter includes Programmable Logic Controllers, Robotics, and Motor Controls.
National Electrical Code I 
An introductory study of the National Electric Code (NEC) for those employed in fields requiring knowledge of the Code. Emphasis on wiring design, protection, methods, and materials; equipment for general use; and basic calculations.
Robotic Fundamentals 
An introduction to flexible automation. Topics include installation, repair, maintenance, and development of flexible robotic manufacturing systems.
Application of Industrial Automatic Controls 
Automatic process control including measuring devices, analog and digital instrumentation, signal transmitters, recorders, alarms, controllers, control valves, and process and instrument diagrams. Includes connection and troubleshooting of loops.
Critical Thinking 

Teamwork 

Communication 

Professionalism 

Problem Solving 

Organization 

Time Management 

Safety Awareness
Possible Careers and Salaries
Electro-Mechanical Technicians
Industrial Electrical & Electronics Repair
Electrical and Electronic Engineering Technologists
Electromechanical Equipment Assembler
Tuition Costs
Approximate total program cost for full-time in-district (Bowie County residents) is $6,950.
student spotlight
"Thomas Holt gives you projects that you don't think you can do, but with his guidance you figure it out every time."
– Kyle Kennedy, Student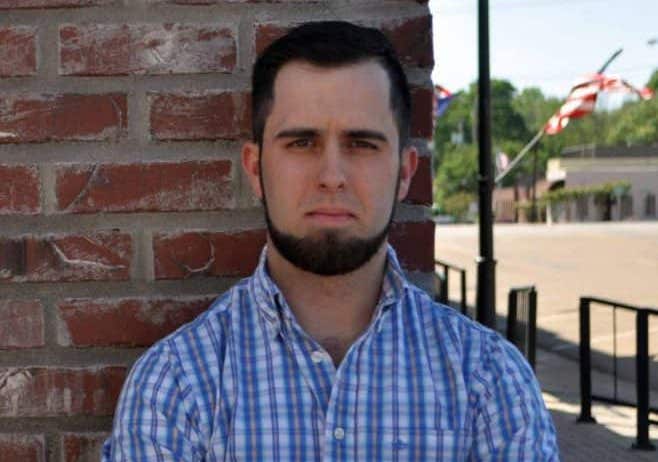 Program Contacts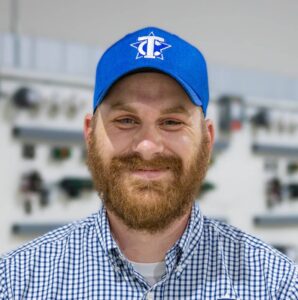 Trevor Richey
Mechatronics and Instrumentation / Robotics Coordinator
Thomas Holt
Director of Workforce Education
Contact Texarkana College to Get Started
Let's talk about your career in Electronics/Instrumentation Technology.
View Related Programs
More Programs Related to Electricity
Other Technical Programs