TRIO Educational Opportunity Center (EOC)
TRIO Educational Opportunity Center (EOC) helps you plan your educational future. We will help you navigate the admissions and financial aid process at the college, university, or vocational school of your choice.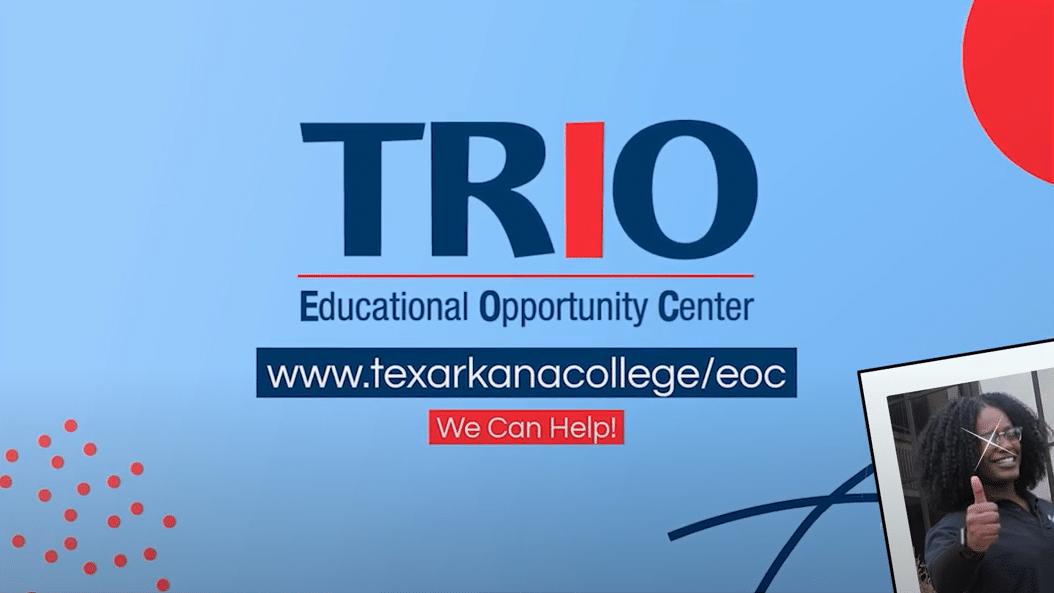 Watch
EOC Services
All TRIO-Educational Opportunity Center services are free and include but are not limited to:
Admissions applications assistance
Financial Aid application assistance
Scholarship Information / Assistance
Academic guidance
GED/Secondary School Guidance
Career Planning
Workshops on College Success Strategies
Transfer Information
Fee Payment assistance
TRIO-EOC services will benefit you by helping you:
Become informed about college, university, and vocational opportunities available
Understand your opportunities for funding your education
Become aware career opportunities
Stay connected to community resources
Gain access to on-going mentorship and support
You are eligible to participate in TRIO-EOC if you:
Are 19 years of ago or older; or a high school senior not participating in TRIO-Talent Search
Are a U.S. citizen or eligible non-citizen, and

Express a desire to enroll, or are enrolled in a program of postsecondary education, and request information or assistance in applying for admission to, or financial aid for such a program;
Have not earned a Bachelor's degree

Are a veteran, regardless of age, and meet the above requirements
Priority provided to individuals who:
Have limited income.
Have parents who have not yet earned a Bachelor's degree.
Stats
$0+
Millions of dollars in financial aid awarded
$500,000+
in scholarships earned
3,522
financial aid applications completed
4,103
Admission applications completed
Scholarships
The Overcoming Barriers Scholarship Fund is a program available for all Educational Opportunity Center at Texarkana College program participants who meet the scholarship criteria. In addition to the scholarship criteria, recipients must exhibit a desire to succeed academically, have strong character, and demonstrate financial need.
Learn more about the Overcoming Barriers Scholarship.
Staff
Our staff is made up of caring and qualified individuals ready to help you.
Tenequa Martin, Director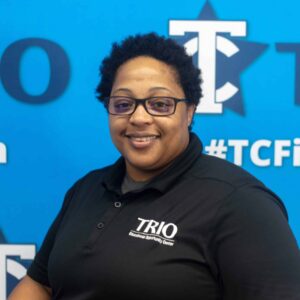 Tenequa Martin has 10 years of experience in higher education spanning areas of athletics, recruitment, enrollment, retention initiatives, advising, and financial aid. For the past 6 years, Tenequa has been a part of the TRIO-EOC Team and has helped to serve over 5000 students and prospective students across the region.
As a First-Generation College Student herself, Tenequa has a passion for supporting First-Gen students and their families by providing them with vital support and information about college enrollment, college funding, and general financial wellness.
Tenequa holds a bachelor's degree in Economics from Lyon College, an MBA from Oklahoma Wesleyan University, and a Master of Education from Southern Arkansas University.
Fun Fact: Tenequa was a college athlete and was inducted into the Lyon College Athletic Hall of Fame in 2021.
Ashley Childs, Coordinator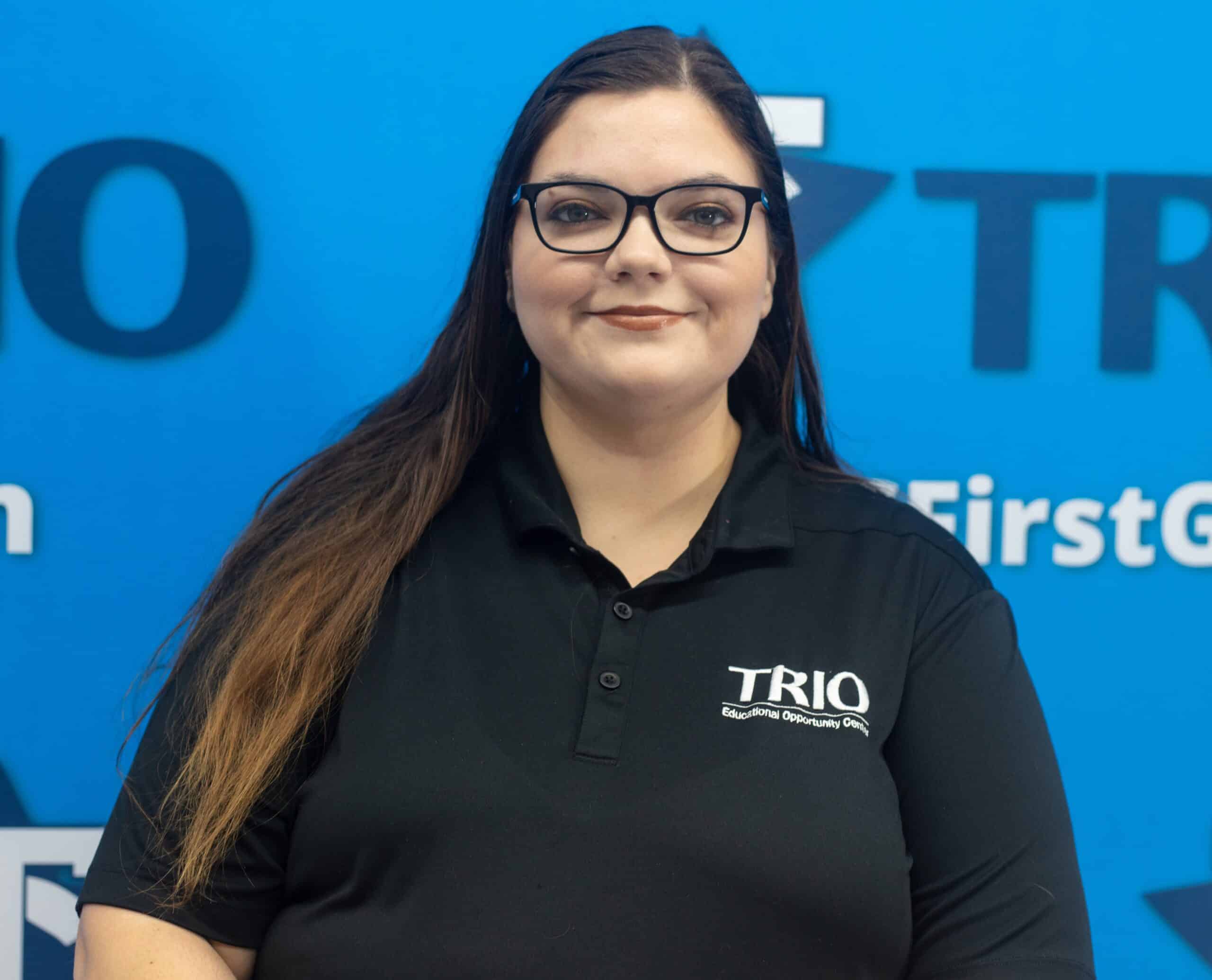 Ashley was born and raised in Texarkana, TX. A graduate of Liberty-Eylau, she went on to earn her bachelor's and master's at Henderson State University in Sociology and School Counseling, respectively. She has worked in higher education for over 10 years and loves helping support other first-generation students like herself.
Ashley comes from a big family and has six brothers and two sisters. She loves spending time with her friends and family.
Cami Lisko, EOC Support Specialist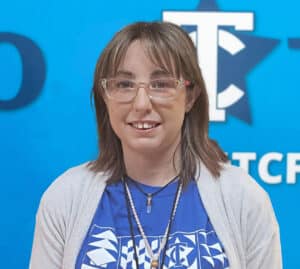 Cami was born in Little Rock, Arkansas. She is the oldest of 9 children. Cami has an Associate's degree in Behavioral Science from Texarkana College and is pursuing her Bachelor's degree in Sociology with a minor in Psychology at Texas A&M University at Texarkana. Cami is a first-generation graduate. She has been working in higher education for 2 years, starting out as a work-study in the Financial Aid Office. Cami is very passionate about helping others and loves providing students with guidance to achieve their educational goals as well as their goals in life. Fun Fact: Cami met Terry Bradshaw at a scholarship dinner in which she was a scholarship recipient.
Resources
We know that it can be hard to focus on starting or finishing school because of life circumstances. Through our partnerships with local resources, we have compiled a community resources document in the hopes of helping you connect with the people who can help you with different needs you might be experiencing. Although this list is constantly being updated we have already compiled over 100 resources. This may be a lot of information to try and get through so please feel encouraged to set up an appointment with one of our staff members so we can help you connect with the best resources for you.
View Resources
Frequently Asked Questions
Our offices are located at 2500 N. Robison Rd. in Texarkana, TX. We are in the Nelson Administration building on the first floor in the Enrollment Services office.
The Federal TRIO Programs (TRIO) are Federal outreach and student services programs designed to identify and provide services for individuals from disadvantaged backgrounds. TRIO includes eight programs targeted to serve and assist low-income individuals, first-generation college students, and individuals with disabilities to progress through the academic pipeline from middle school to postbaccalaureate programs.
The TRIO Educational Opportunity Center is a free program focused on supporting students through the GED and higher education process. Our staff is ready to help with any questions or concerns you may have. We offer a number of workshops and resources free for our participants to take advantage of.  
First-generation is a term used for students whose parents do not have a bachelor's degree. This also includes students who have a parent with a bachelor's degree, but the parent was not part of the student's life before the age of 18.
FAFSA stands for Free Application for Federal Student Aid. This is an application a student can fill out to see if they qualify for the Pell Grant, free money the government gives students that never has to be paid back.
The amount of Pell grant you will qualify for varies depending on a variety of information. You can use the link below to use the federal aid estimator tool. To have an accurate number however, you will need to fill out a FAFSA application and register for classes. https://studentaid.gov/aid-estimator/
We always encourage students to complete the FAFSA because they never know what circumstances may allow them to qualify. This can also give students a chance to qualify for student loans, work study, and scholarships.
We can help you apply to any college, university, or trade school of your choice!
You will be an active EOC participant until September 1st of each year. At that time, we will need you to fill out an updated EOC application to renew your active status.
Thank you for your interest in donating to our scholarship fund. To learn more about donating please contact a member of our team by calling 903-823-3012 or emailing eoc@texarkanacollege.edu
We look forward to hearing from you!
*The Educational Opportunity Center at Texarkana College is funded through a grant from the United States Department of Education. The grant is funded for $272,753 each year through August 31, 2026.