Student Government Association
The Texarkana College Student Government Association is establishing with the express purposes of advising the President of the College, Vice President of Instruction, and Dean of Students, encouraging student groups, creating new groups, channeling requests for information and/or action to the appropriate authority, and assessing the administration of the college community's needs and interests and to aid Admissions and Recruitment in planning activities.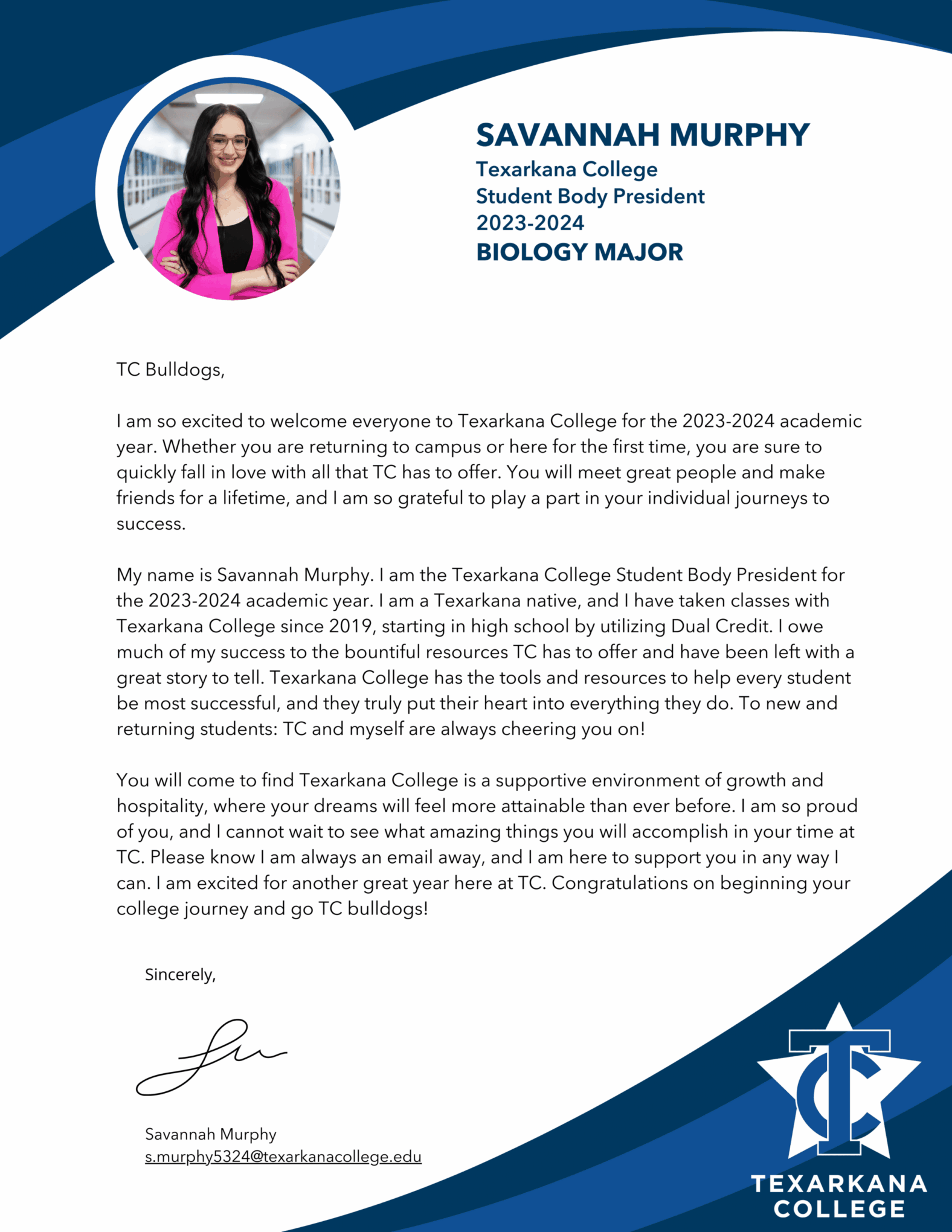 About the Texarkana College Student Government Association (SGA)
The Student Government of Texarkana College is composed of a popularly elected President and Vice-President, as well as a Secretary, Parliamentarian, and Public Relations Officer and six Executive Board members comprising representatives of the various clubs and programs across the college.
The Student Government is a service organization which assumes leadership promoting worthwhile student enterprises. It also serves as an advisory organization representing the student body in its relationship with the faculty and administration. Students who are elected to serve on the Student Government receive valuable training and experience in civic leadership.
Executive Board meetings are held weekly in the Student Government Room (Social Sciences building).
Current Student Government Association Executive Board
President: Savannah Murphy
Vice-President: Tyler Malone
Secretary: Kailei Batts
Treasurer: Jacob Seagroves
Public Relations: Catalina Cordero
Parliamentarian: Rayleigh Derrick
Senators and Representatives: Colby Adams, Sara Walker, Jake Turner, Maria Cedero, Christopher Kennedy, Dorothy Makaramba, Karla Neal, Timothy Ross, Kiahryn Stewart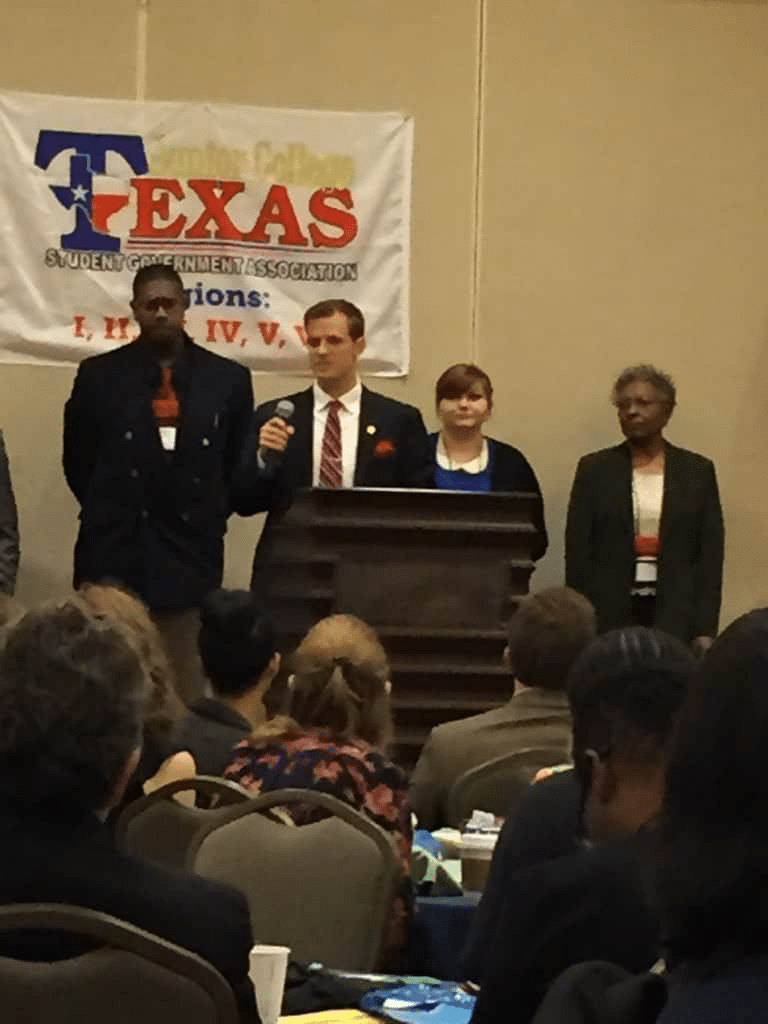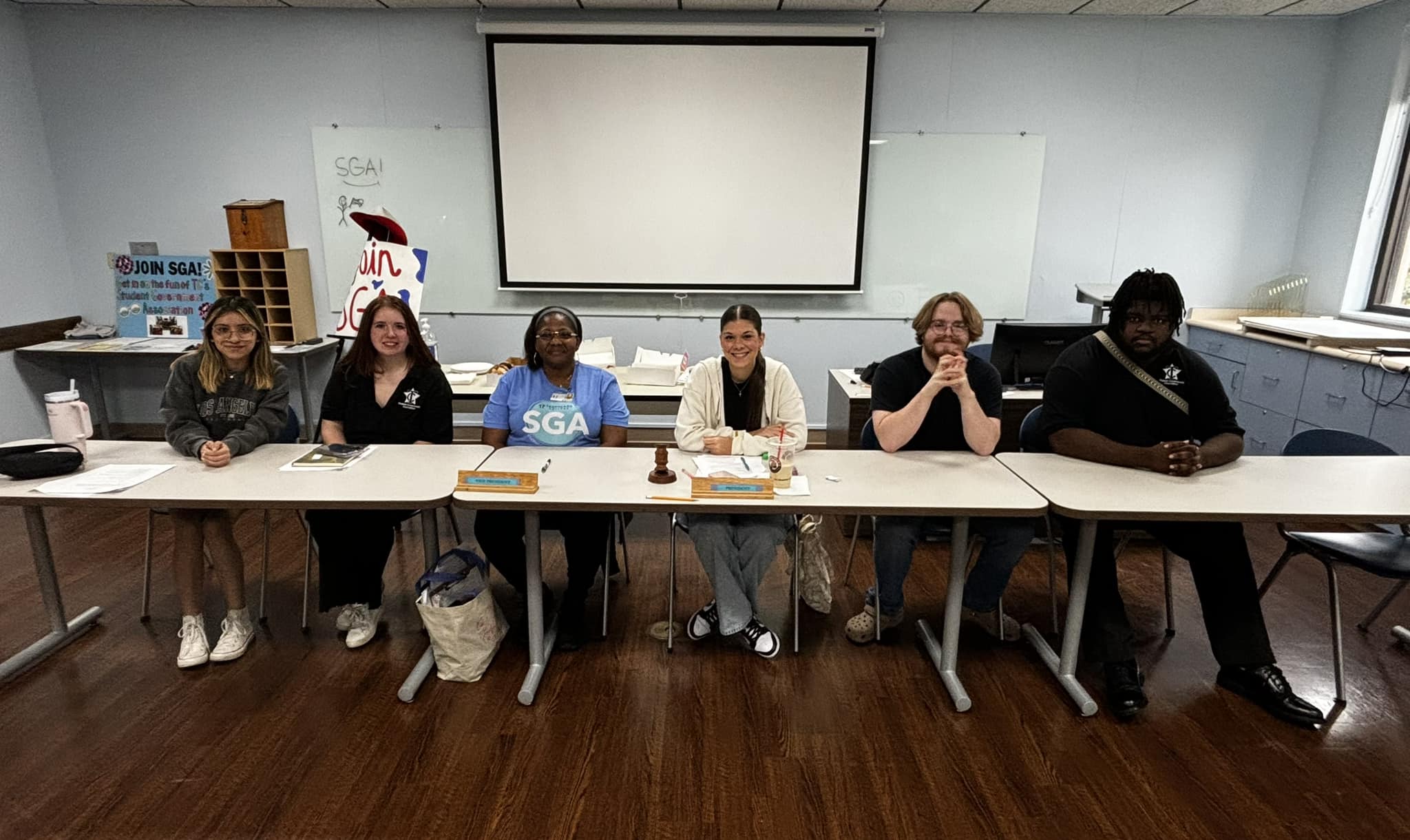 Contact the Student Government Association
For more information or questions about the Student Government Association, contact our SGA Advisor, Doug Saffel here!
Contact SGA Advisor