TC Foundation awards second William Jason Sprague Memorial Scholarship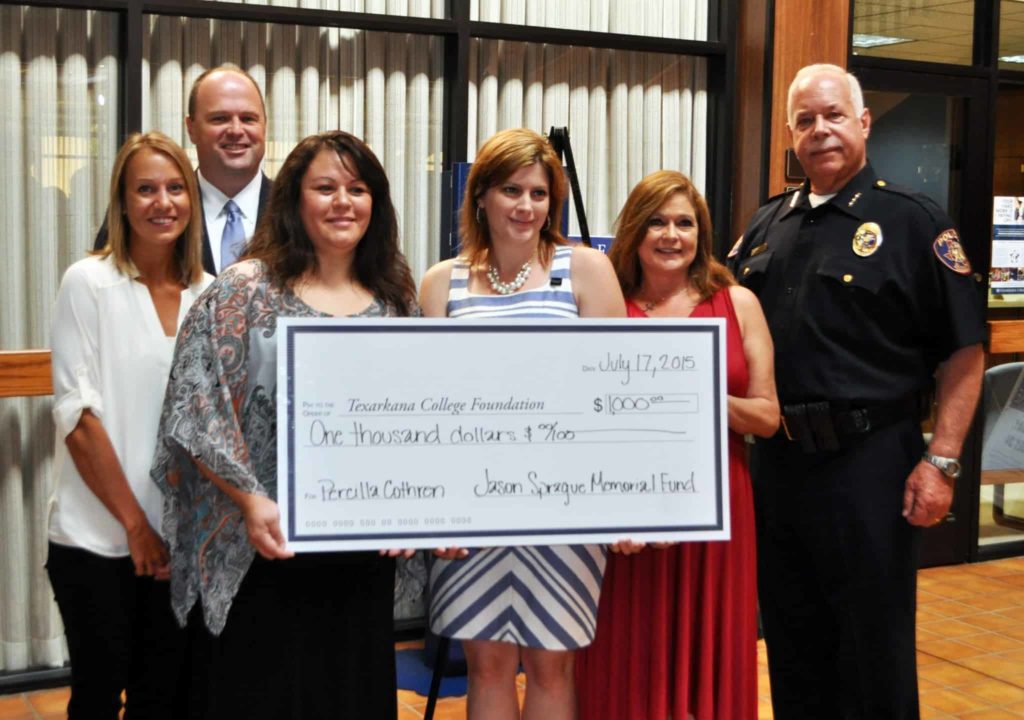 If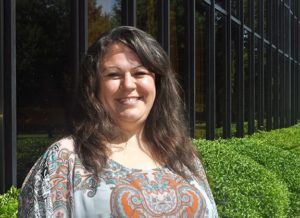 you'd like to learn a thing or two about perseverance, meet TC criminal justice student Percilla Cothran. She dropped out of high school in ninth grade. She married at age 15 and had four children before she turned 21. Since then, she has struggled with being a mother and working full-time. These challenges haven't deterred her from reaching her higher education goals. In fact, they've reinforced her belief that getting an education is critically important.
"I have worked nights so I could go to school in the daytime," she said. "I have taken breaks from school when my family's priorities took first place, and now that my sons are older, I have returned once again to try to re-establish myself as a good student. Throughout all of this, I have learned the value of an education and how vital it is to my life and my children's future."
Thanks to her commitment and determination, Percilla is now one semester away from earning her associate of arts with a concentration in criminal justice administration at Texarkana College. On July 17, Stephanie Sprague, widow to fallen police officer William Jason Sprague, presented Percilla with a $1,000 William Jason Sprague Memorial Scholarship to help her complete her final semester.
"We believe this scholarship is great way to honor Jason's memory," Stephanie Sprague said. "We love the idea of rewarding students who have chosen the same field of work that Jason chose."
Officer Sprague served as a Texarkana, Texas police officer for two years and died as a result of injuries incurred during the line of duty in June 2013. The William Jason Sprague Memorial Scholarship was established in November 2013 with a $6,000 donation from Texarkana Funeral Home in partnership with Stephanie Sprague. Due to the outpouring of community support, the scholarship fund reached endowed status in August 2014 and now stands at more than $28,000. The Texarkana College Foundation manages the funds and awards scholarships from the interest earned on the endowment. The William Jason Sprague Scholarship is available to students pursuing a degree in criminal justice at Texarkana College.
"Stephanie and her son, Caden, have been such an inspiration to all of us at Texarkana College," said Katie Andrus, Director of the Texarkana College Foundation. "We are so grateful for the support from the Sprague family and the community to grow this scholarship."
Percilla has two sons in high school and two sons who are the first in their extended families to hold a high school diploma and attend college. Her desire to raise her sons to be God-fearing, law-abiding citizens who help the less fortunate has shaped her career goal: to become an attorney.
"I feel that my role as an attorney will not only benefit the judicial branch of the criminal justice system, but I also see myself as an ally to the law enforcement branch," she said. "I feel that my position as an attorney, when fulfilled with dedication and perseverance, will bring criminals to a swift and strict justice, while also helping to maintain the overall integrity of the criminal justice system."
Percilla said she is thankful for the Sprague family's desire to continue Officer Sprague's passion for inspiring good in the world.
"I will value your investment in my education, and I will hold myself to a standard that honors Officer Sprague, whose dedication and sacrifice made this possible for me," Cothren said.
For additional information or to make a donation, please contact Katie Andrus at (903) 823-3125 or katie.andrus@texarkanacollege.edu.
Learn more about the Texarkana College Foundation
Learn more about the Texarkana College Criminal Justice Administration program
Learn more about scholarship opportunities at Texarkana College
---
Related to College Wide, Community, Featured, News, Press Releases, TC Foundation