Graduation Livestream & Social Feed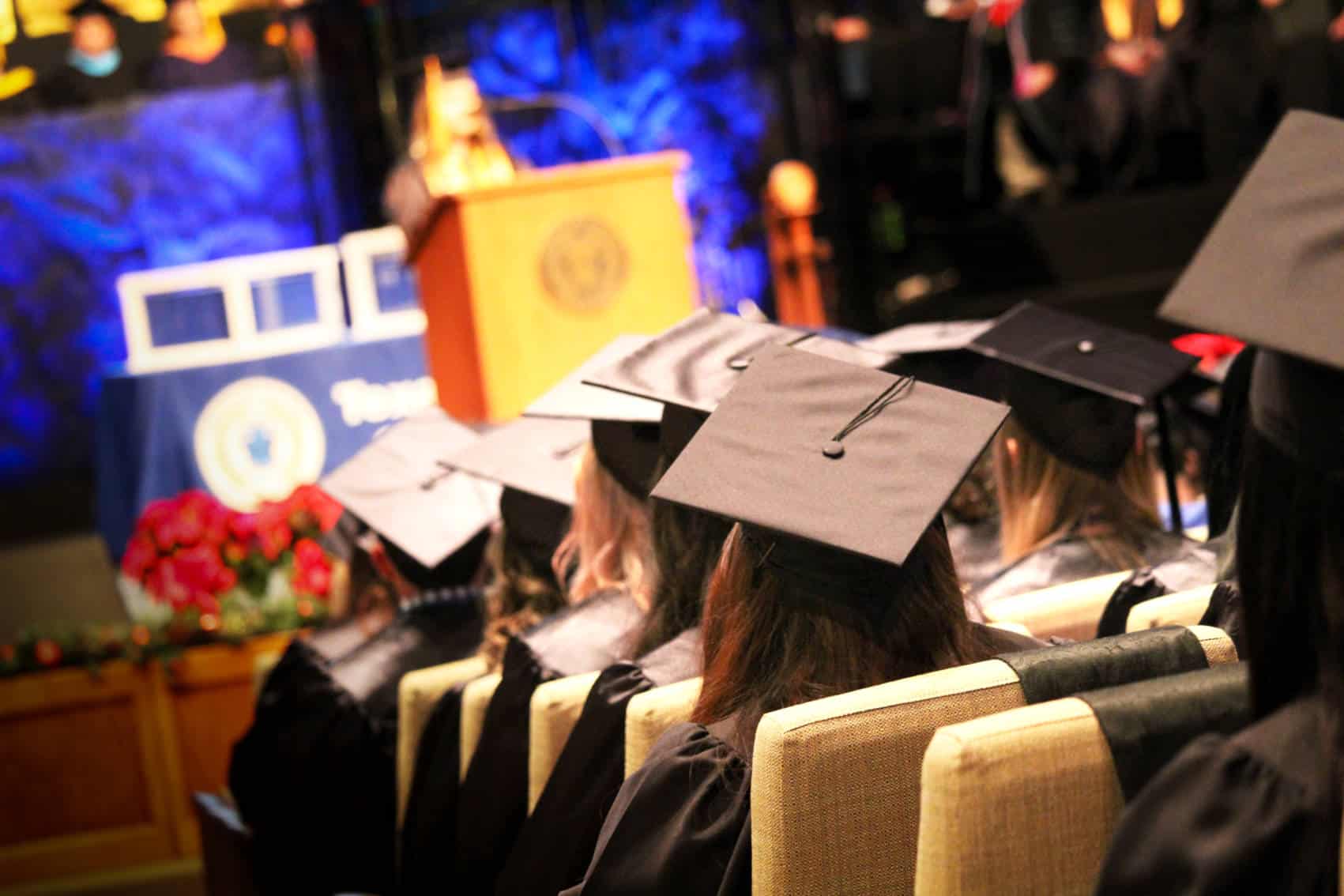 Featured Graduation Video
Pass the Tassel Nomination Form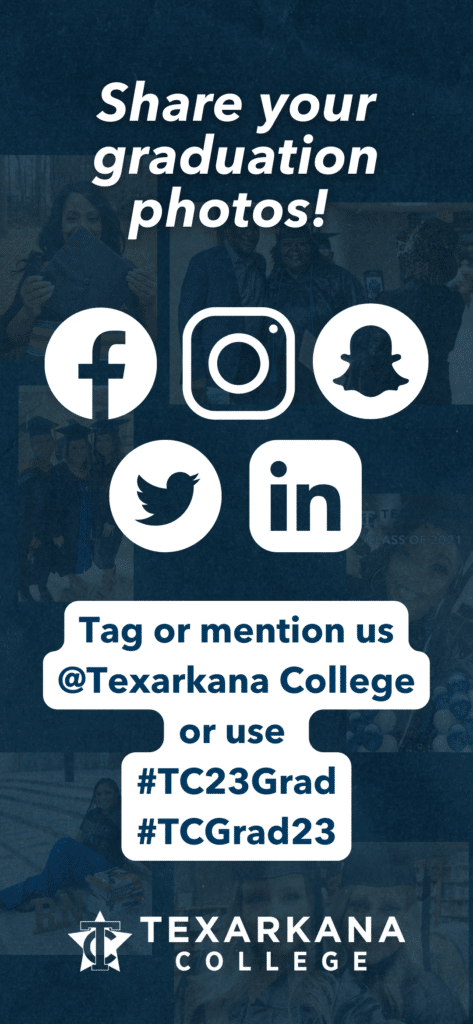 View the program
Spring 2023 Commencement Program
Graduation Video Participants
Aderinsoye Alonge
Aderinsoye Alonge is a Texarkana College ADN Nursing graduate who was motivated to complete the program at TC due to the campus location, available resources, and the opportunity to learn at clinical sites. Originally from Nigeria, the largest country in Africa, Aderinsoye obtained a high school diploma and a Bsc.Ed in Economics in Nigeria. She comes from a large family where many members have an interest in healthcare. Aderinsoye is married and blessed with two adorable girls. Outside of school, she enjoys sewing African dresses and other attire, housekeeping, cooking, and volunteering in church. The reasonable cost and proximity to her residence were influencing factors in choosing TC, and both her late father and her husband played a role in her decision to go to school. Aderinsoye valued her time at Texarkana College, as she gained new insights with every clinical and classroom experience. After graduation, her plans include taking the NCLEX board exam, starting to work as an RN, obtaining a BSN, and pursuing higher degrees. Her advice to someone interested in going to school is that anything is possible with persistence and tenacity. Aderinsoye also wants to emphasize that TC is a great place to learn, thanks to the experienced faculty members.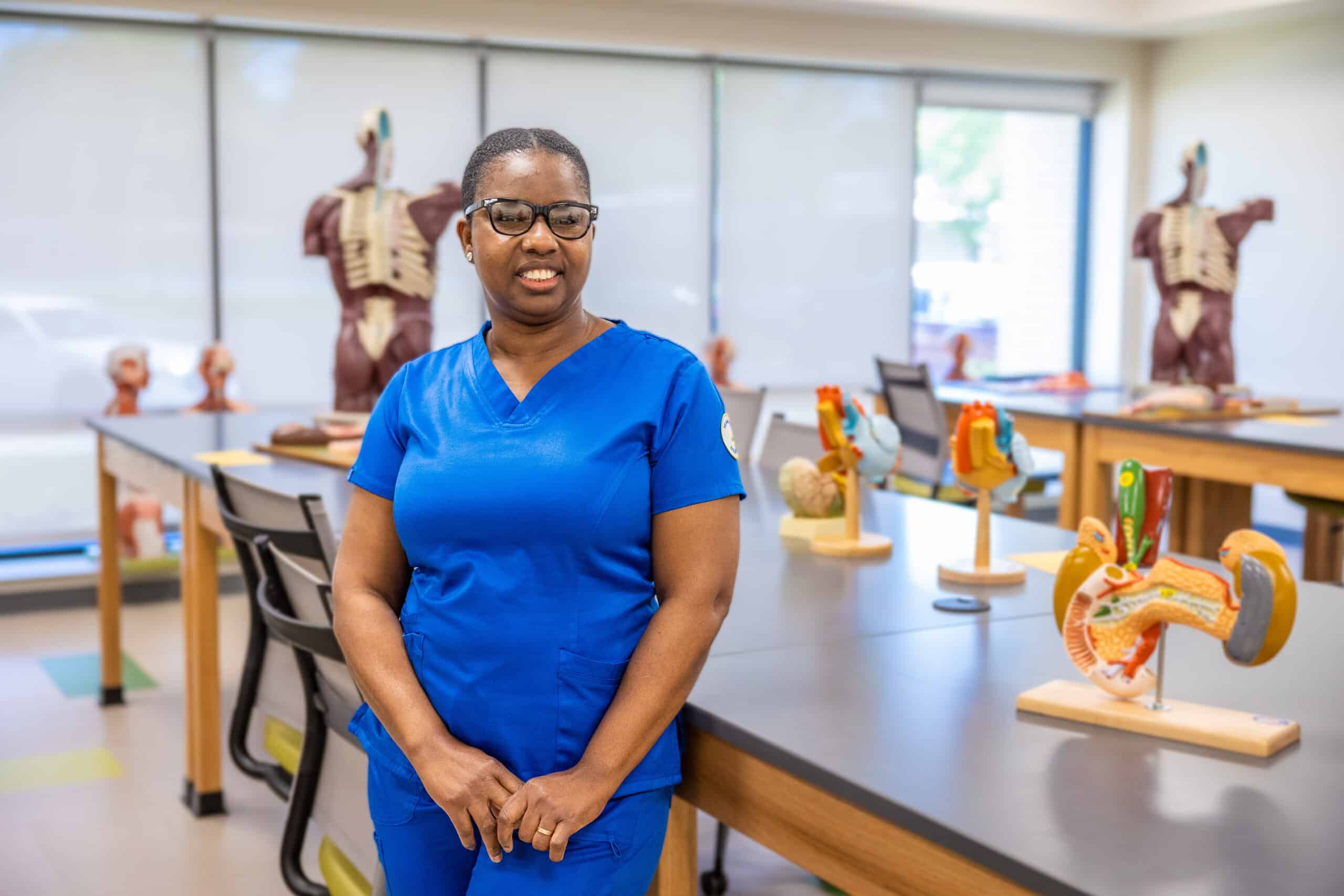 Christopher Alonge
Christopher Alonge is a Texarkana College graduate of the ADN Nursing program. Originally from Nigeria, Christopher did most of his schooling in Nigeria, and his family is largely composed of professionals in the aviation industry and the health sector. Christopher's dad played a significant role in his decision to go to school and inspired him to study hard. Christopher enjoyed his time at Texarkana College, experiencing something new each day, similar to his time working in flight operations. After graduation, he plans to continue his education and earn a Bachelor of Science in Nursing. His advice to someone interested in going to school is to be prepared to pay the price to win the prize. Christopher has had a great experience during his time at TC.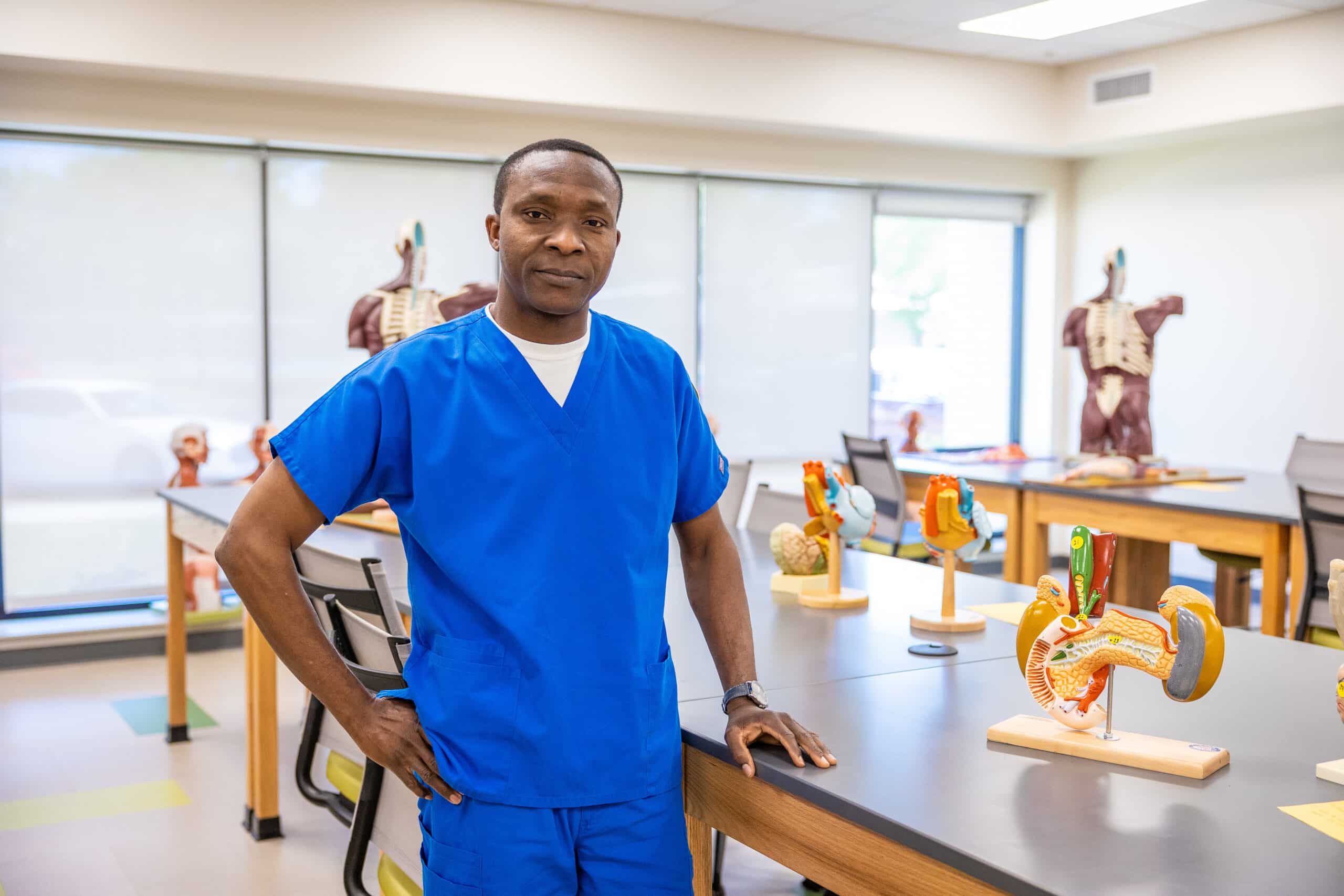 Sara James
Sara James is a Texarkana College ADN Nursing graduate. She was motivated to pursue this program at TC by her family and teachers who inspired and supported her. Sara is originally from St. Louis, MO, and attended Liberty-Eylau before graduating from Hooks. She is a proud mother of six beautiful children, both biological and bonus, who have been her inspiration and drive. Her amazing best friend, her mother, supportive brother, motivating father, and loving partner have all played significant roles in her journey to accomplish her goals. Sara chose TC for its outstanding nursing program, which is regarded as the best in the area. Additionally, she had previously obtained her Associate in Business from TC in 2008 and found the college to be overall amazing. Her parents and brother influenced her decision to return to school to pursue her ASN after completing her MBA. During her time at Texarkana College, Sara deeply appreciated Mrs. Forgy, an inspirational and dedicated teacher who taught her not only about nursing but also about life in general. She also formed wonderful friendships with her classmates, Alyssa and Kelsey, whom she will forever cherish. After graduation, Sara aspires to become a Director of Nursing, utilizing her MBA and pursuing her BSN. She plans to combine her knowledge and experience from floor nursing with her business expertise. To anyone interested in going to school, Sara's advice is to go for it and believe in oneself. She emphasizes that Texarkana College is a great place to start. Lastly, Sara expresses her gratitude to her mother, brother, husband, children, father, and her strong support group. She acknowledges the presence of God and her angels in heaven, who have played instrumental roles in her journey.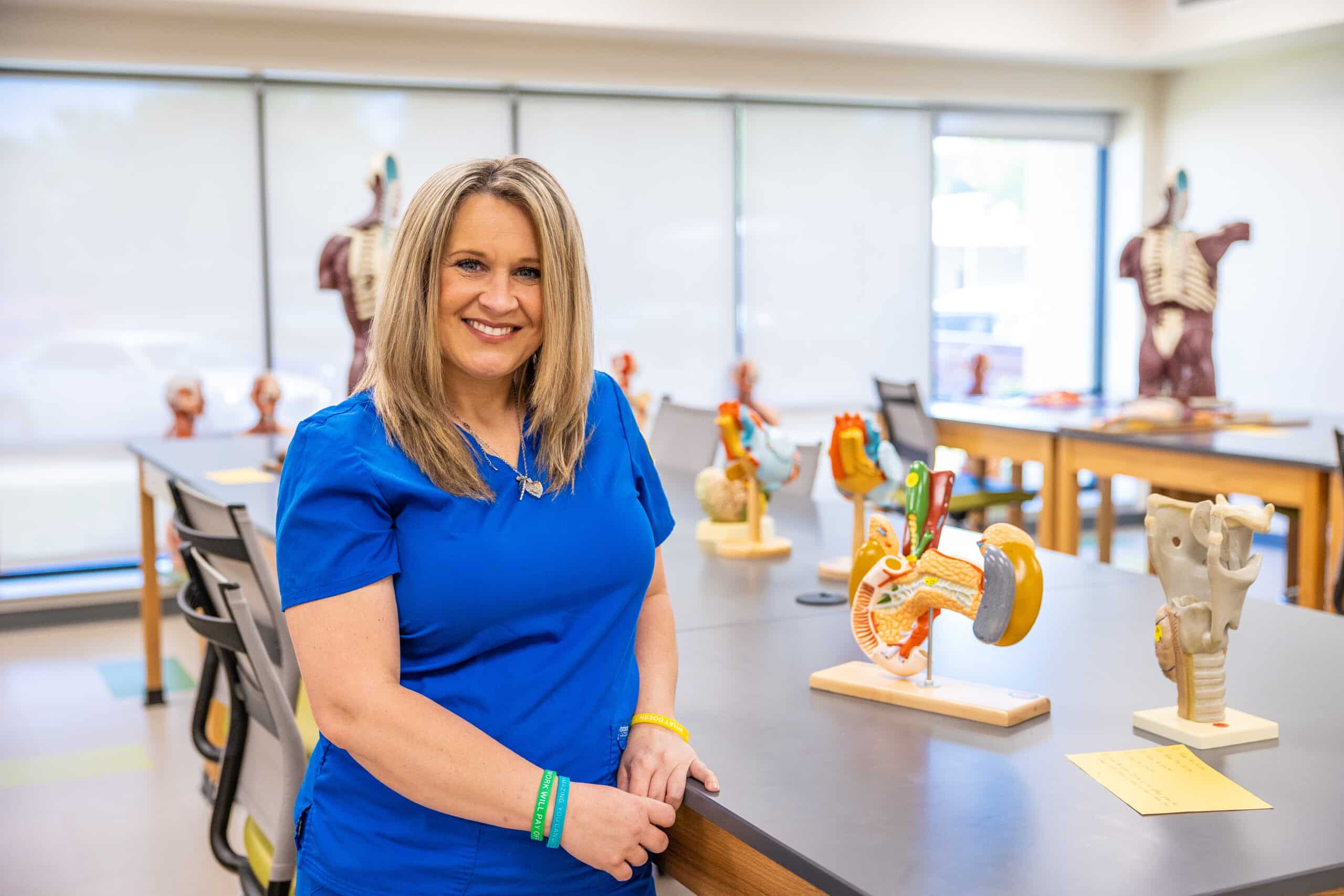 Evette Martinez
Evette Martinez, a Texarkana College ADN Nursing graduate, completed her ADN Nursing Degree with the motivation and support of her family, particularly her mother. As someone who wants to be a role model for her nieces and nephews, Evette believes that success is attainable regardless of the challenges faced. Hailing from De Kalb, TX, she graduated from De Kalb High School in 2020 and is engaged to her high school sweetheart, Ty Brown. While her current focus is on studying, Evette also enjoys reading, going on walks, and spending time with children at Little Bears. She chose TC because she wanted to stay close to home, and her mom played a significant role in her decision to pursue a nursing career. Evette appreciates the size of TC, as it provides a sense of belonging and familiarity, allowing her to know everyone in her class. After graduation, she plans to take a semester off and then pursue her BSN. In July, she will begin her OB position at Wadley. Her advice to those interested in going to school is to believe in themselves and remember that they are capable of achieving what they set their minds to.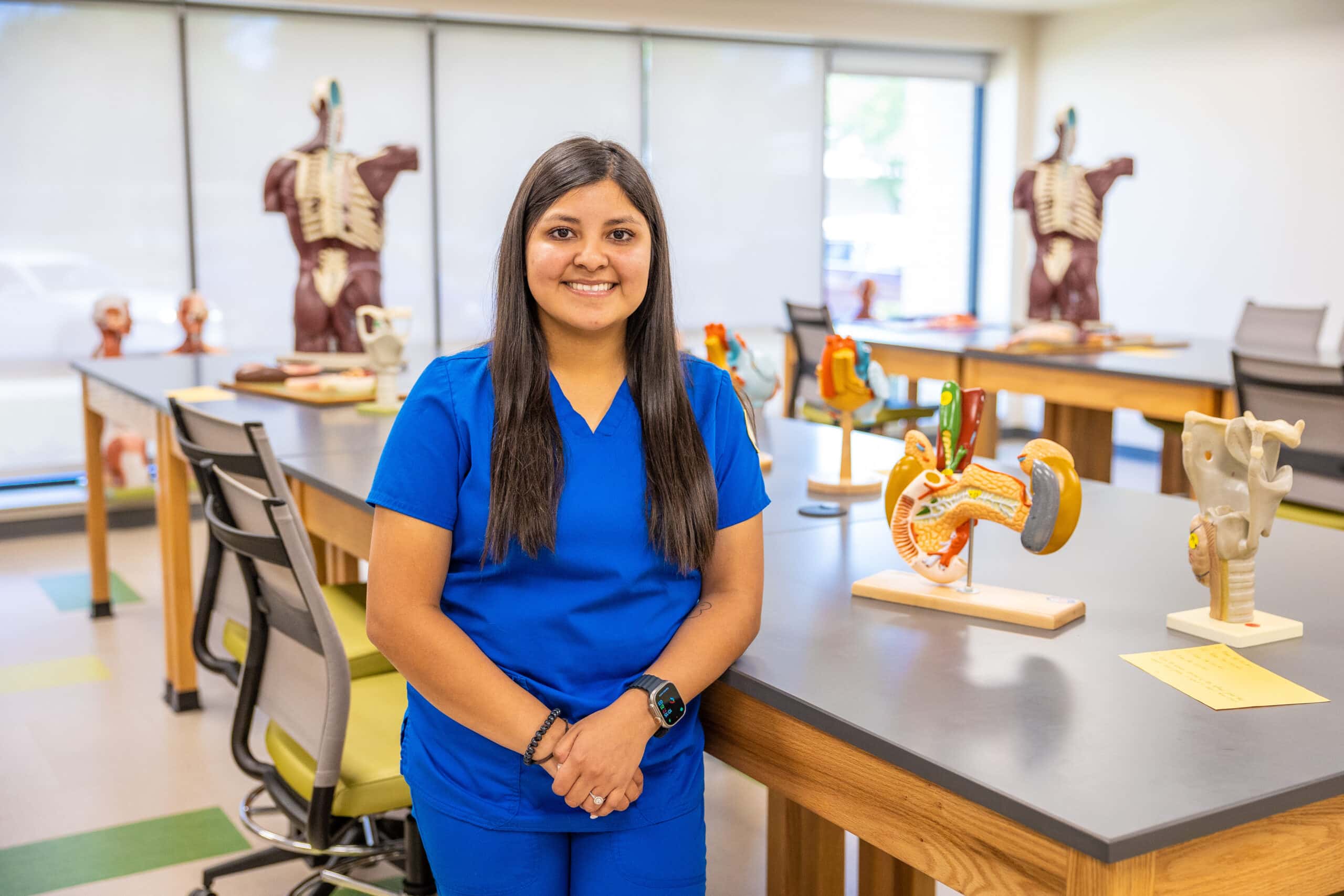 Kiana Peters
Kiana Peters is a Texarkana College ADN Nursing graduate who has completed the program with a passion from science and a compassionate nature towards others. Originally from Linden, TX, she attended Linden-Kildare High School and later pursued her education at Texas Woman's University. Kiana chose Texarkana College because her intelligent mother, Natangala, attended the institution. During her time at Texarkana College, she appreciated the opportunity to make friends and establish a support system within her program, which she credits as essential for her success. After graduation, Kiana plans to work as an Emergency Department nurse at CHRISTUS St. Michael while pursuing an RN-MSN program to become a Family Nurse Practitioner. Additionally, she dreams of becoming an actor. Her advice to anyone interested in going to school is to jump in headfirst, rely on their peers for support, and understand that thinking like a nurse takes time and perseverance. Kiana encourages others to keep pushing forward in their educational journey.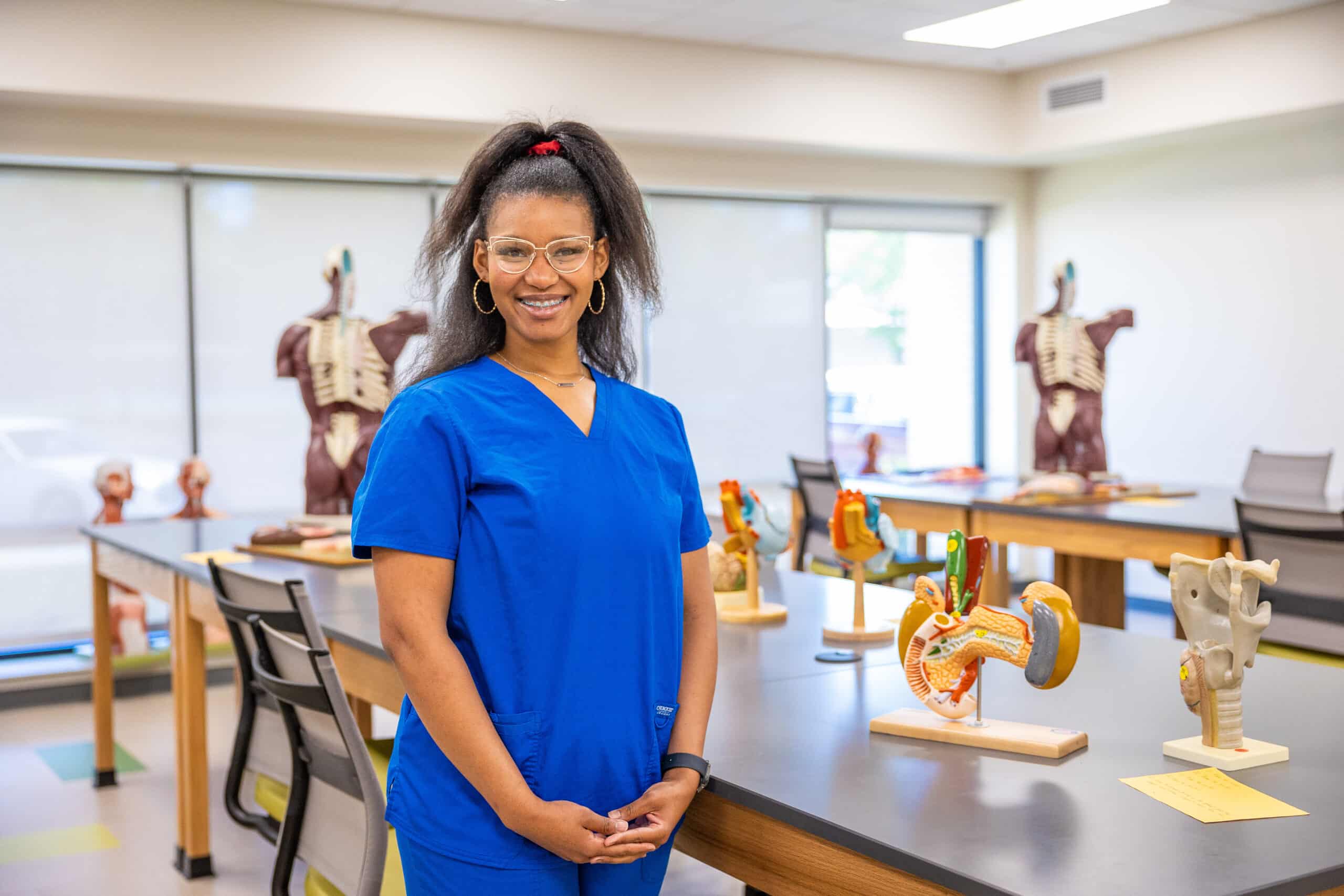 Connor Price
Connor Price, a Texarkana College ADN Nursing Graduate, pursued nursing because it has always been his desired career path. With several family members working in healthcare, Connor aimed to follow in their footsteps. Originally from Hooks, he attended Hooks High School and cherished spending time with his large family. Outside of school, Connor finds great joy in reading. He chose Texarkana College because of the opportunity it provided to earn his degree quickly, and its excellent nursing program. During his time at TC, he has formed friendships he deeply appreciates. Connor has secured a position in the ICU at CHRISTUS St. Michael and plans to work there for two years before pursuing Nurse Anesthetist school at UAMS. His advice to those interested in going to school is that age should never be a barrier to pursuing a degree or certification. Connor expresses his gratitude to his family and the nursing faculty for their support throughout his journey.