The clinic floor is closed on Mondays. Thank you.
Selfie-ready? Always, you practically invented the word. You're the one your friends come to for style advice and you killed it at dress-up as a kid. Looking fabulous is an art. You know this, and you want to help other people put their best face forward. Register today and start working toward a beautiful career.
Follow #TXKCOSMO on social media     
Texarkana College Cosmetology has partnered with Pivot Point International to offer excellence through education in a state of the art facility designed to prepare students for a career in this rapidly expanding area.
At the core of a Pivot Point education is teaching you the why behind the how of cosmetology. Pivot Point trained professionals have knowledge beyond the basics that will make them confident and competitive in our industry. Because Pivot Point is about helping you become the artist you are meant to be, we teach you to see, think, create and adapt to any client or situation. A Pivot Point education stands apart from others, giving our graduates an advantage over other beauty school graduates.
Cosmetology Education at its Finest
Cosmetology just got better. You will be learning from A Designer's Approach, an educational program designed to provide you with the skills you need to enter the beauty industry successfully. This comprehensive system will help you to see, think, create and adapt as a hair designer.

A Designer's Approach consists of six core disciplines: Cosmetology Fundamentals, Sculpture, Hair Design, Color, Texture and Salon Success, all delivered in easily digestible units of information so you can build from basic to more intermediate knowledge and skill levels. The entire library is designed to deliver licensure-based education as well as salon-relevant training for your future success in the salon.
Education Built for You: The Connected Learner
You are part of a new generation not defined by age. You want your information fast, you want to co-create education, and you learn best through collaborative efforts within a community. The LAB allows you to take more control over your education.
Pivot Point LAB is a ground-breaking integrated social learning environment, built specifically for you and the beauty industry. An incubator for talented future and current beauty professionals, the LAB combines best-in-class educational content, creativity and a collaborative environment to enhance personal learning experiences.
Every student must schedule and attend this mandatory Informational Session.  There is a limit of 10 per session, so please register early by calling the Program Coordinator at (903) 823-3399.
You must meet with an advisor before attending an Information Session.
The Spring 2022 information sessions are scheduled for
December 13, 2021 @ 11 am
January 6, 2021 @11 AM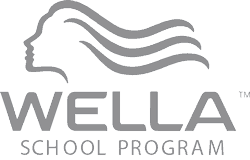 As a Wella Professionals Signature School, Texarkana College Cosmetology students are taught to meet and then exceed professional standards. Experienced instructors guide and shape the developing skill sets of every student. Regular guest lectures and demos from Wella artists and educators provide industry insights and teach advanced techniques. Students can access online education through the Wella Education app to engage students with product knowledge, advanced cutting and coloring techniques and industry guest speakers.
Cosmetology Faculty & Staff
Download your TC Cosmetology Information & Enrollment Packet today!
Student Salon
Cosmetology students gain real-world experience in our Student Salon, where the public can enjoy salon services at discounted prices. Visit our Student Salon today.
To learn more, please contact us.