Cosmetology Student Salon
Our Cosmetology Students run and operate a fully-functional salon on campus! For more information on the services, pricing, or questions about the Cosmetology Student Salon contact the salon.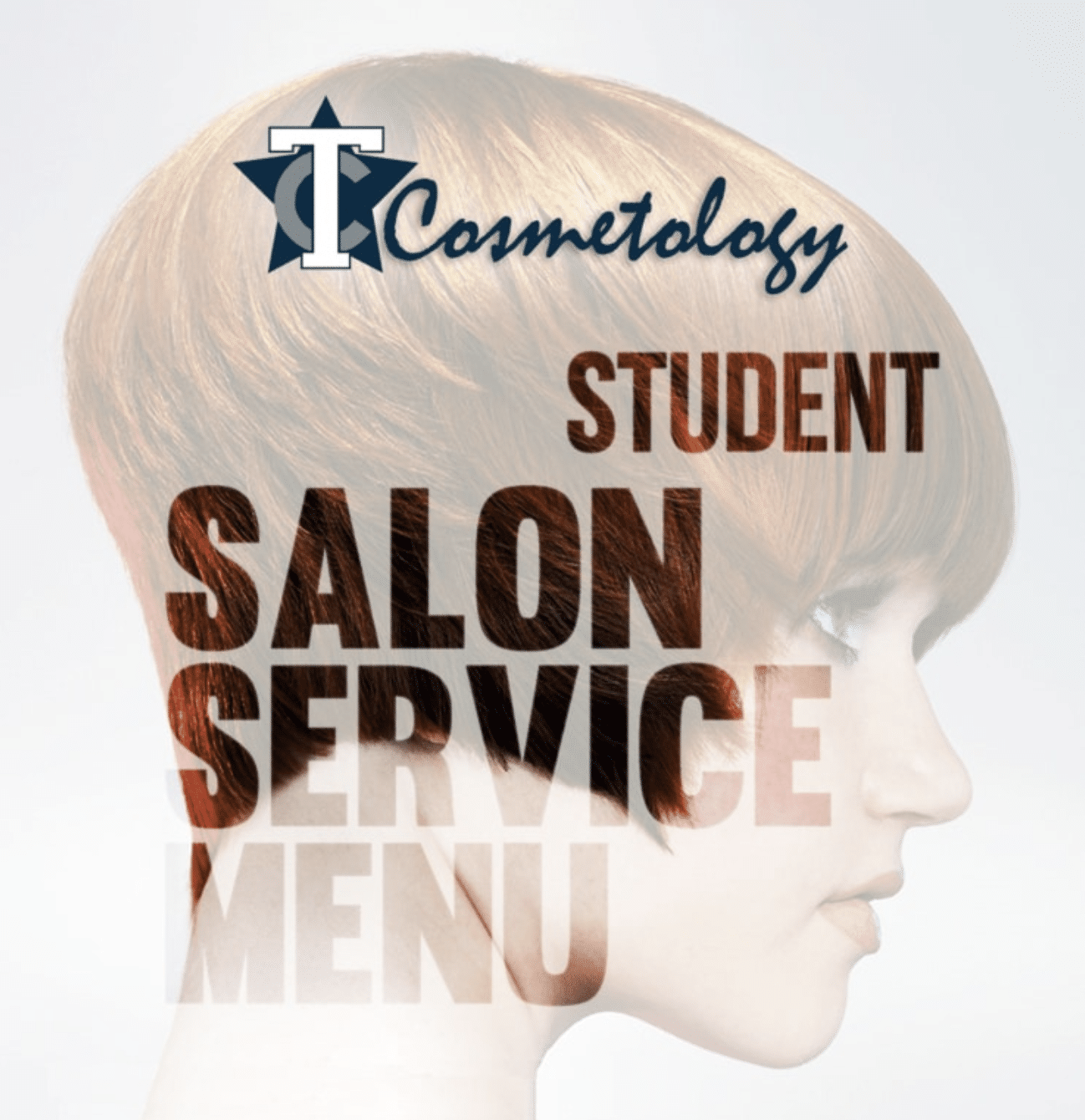 Location
1401 Richmond Road, Texarkana, TX 75503
Hours
Monday-Thursday 9:30am-1:00pm; Friday 8:15am-1:00pm
Payments accepted: Cash, Debit, Credit
*No chemicals after 10:30am.
Tuesday-Thursday nights from 5:30pm – 8:00pm
Payments accepted: Debit, Credit
Services