Newly Enrolled Students
Welcome to Texarkana College- we're glad you're here! Here are some resources to start strong.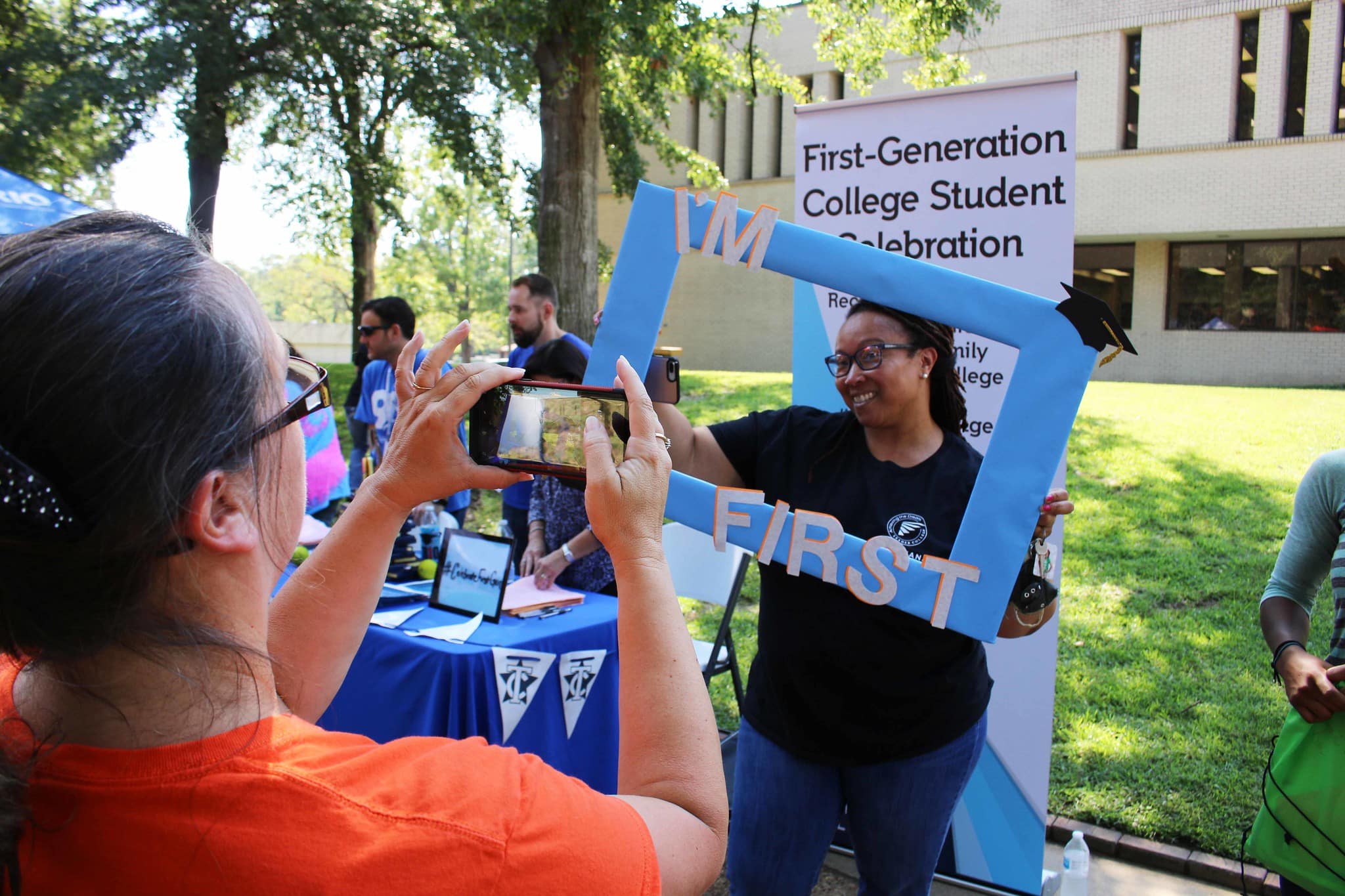 All students are required to have a computer with internet access for classes. 
Your login information should be emailed to the email you used for your ApplyTexas application.
USERNAME: Your username will be the first letter of your name followed by a period and the first 14 letters of your last name along with the last 4 digits of your TC account number. For example, Jane Doe's username might be j.doe1234, so she would log in using j.doe1234 and her password.
PASSWORD: To reset your password and log in to your myTC account, contact our Service Desk at 903-823-3030 or email the Service Desk. One of our specialists will help you set up your password and get you logged in to myTC.
Each student is provided a TC Email for communication with faculty, staff, and other students during their time as a Bulldog at TC.
TC Email is available from any web browser or web capable cell phone by going to https://www.texarkanacollege.edu/email.
In all cases, your email login ID is your student login plus the TC domain name, for instance, j.doe1234@texarkanacollege.edu, and your email password is your myTC password.
If you have any issues accessing your TC Email account, contact our Technology Service Desk at 903-823-3030 or by email at support@texarkanacollege.edu.
For detailed questions about your classwork or assistance, contact your Instructor.
You will access your online classes through myTC and Jenzabar. These are our systems that house our online classwork, testing, and other resources for you to complete class requirements. You may also use Microsoft Teams for some online classes as well. 
Here are some guides to help you navigate myTC and Jenzabar classes:
If you need one-on-one assistance with your classes, we have free tutoring available. Find more information on tutoring here.
Once you are registered for classes, your class schedule will be available online through your myTC.
If you want to review your class schedule, it is available online through your myTC account.
Login to myTC
Go to the Student tab
Look for the My Course Schedule section of the page.
Select the View Details to see your entire schedule along with a printable option.
This can be done through the TC Bookstore either online or in-person. Find the Bookstore on our Campus Map here.
To find the materials for your classes:

1 – Have your class schedule (see the previous entry, Accessing your class schedule online)
2 – Go to our Bookstore website here,
3 – Find your classes by your Academic term (Spring 2022 for this semester).
4 – Your course materials will be listed on the Bookstore website.

If you have any difficulties, contact our Bookstore at 903-823-3020 and a staff member can assist you.  Or visit the Bookstore in person with your class schedule to get your books. The Bookstore is open Monday-Thursday 8am-6pm and 8am-4pm on Fridays.
For those who are wanting to use Financial Aid to assist with Bookstore costs, please clarify your funds are available with the Financial Aid Department before you visit the Bookstore to get your materials. You can reach Financial Aid by email here or at 903-823-3267.
Let's figure out where you need to be on campus or online. 
ON CAMPUS CLASSES: This can be done using our TC Campus Map and handy sample class schedule to show you where to go.
ONLINE CLASSES: Follow these steps to access online courses through myTC.

Start by logging into myTC
Go to the Student tab
Look for the All my courses section and follow the links to your courses.

If you have any difficulties, no worries! We will have faculty & staff stationed around campus on the first few days of the semester to help ensure you can find where to go.
Parking passes are required for all students who are attending classes on campus. If you are attending entirely online, you do not need a parking pass.
Your

first parking pass is free

of charge, but for any additional parking pass, the fee is $2.

To get a parking pass:

Complete the 

Parking Permit Form here

. (Already printed forms are available at the Student Accounts Window on campus.)

Turn in your completed form to the Student Accounts window in the Nelson Administration Building (to the right as you walk in).

If you have any questions, contact Student Accounts at 903-823-3331 for more information.
Microsoft Office software (Word, Outlook Email, Excel, PowerPoint, Teams, etc.) is FREE for all TC students. 
To install Microsoft Office software applications on your desktop, laptop, or computer, follow these steps.
To access Microsoft Office software online through the internet, login at https://office.com using your myTC username and password.
Teams is for live online meetings that mimic the classroom environment.   
Teams may be used from a web browser or as a Computer or Mobile Device application. Use the following linked instructions to download or access Microsoft Teams.
If you have any questions about accessing Microsoft Teams, there are a few different folks who can help:
TC Service Desk

Available Monday-Thursday 8am-5pm; Fridays 8am-4pm
Call 903-823-3030

Your Instructor or Success Coach
Student Support Services
Texarkana College is committed to providing qualified students with disabilities equal access to its facilities, activities, and programs.  Learn more about ADA Assistance and Accommodations.
If you need any help with anything, let us know! Use the following contact information to find the right person to help you.
Have questions about your classes? Your instructors can help. Find Your Instructor's Contact Information Here
TC Main Phone Line
(903) 823-3456
For general questions or assistance. If you have questions about COVID-19, what to do if you are exposed or test positive, or other questions about our Campus Protocols, click here.
Admissions, Advising & Registration
(903) 823-3012
admissions@texarkanacollege.edu
advising@texarkanacollege.edu
Financial Aid
(903) 823-3267 | financial.aid@texarkanacollege.edu
Student Accounts & Business Office
(903) 823-3331 | business.office@texarkanacollege.edu
Educational Opportunity Center
(903) 823-3106 | eoc@texarkanacollege.edu
Technology Service Desk
(903) 823-3030 | support@texarkanacollege.edu
TC Police Department
(903) 823-3330
TC Licensed Professional Counselor
(903) 823-3143 | tc.counselor@texarkanacollege.edu
Licensed Professional Counselor, Luretha Loudermill, offers free services to TC students, faculty, and staff. She provides counseling services in the areas of education, career, and personal issues. Students can refer themselves, or they can be referred by faculty or staff members.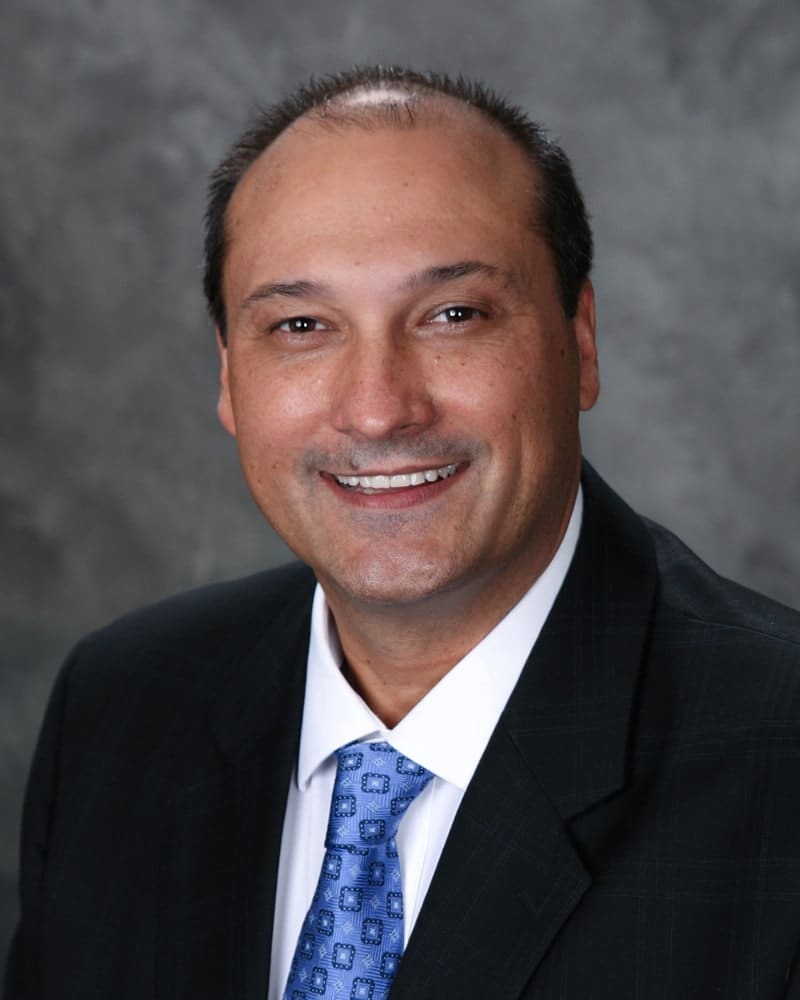 Welcome to Texarkana College from our President, Dr. Jason Smith!
I am excited to be one of the first people to welcome you to Texarkana College! I can relate to you- I began my education at a community college, too! I also want to congratulate you on your decision to start your college education right here at TC. You will find caring faculty and staff who help students succeed and complete faster and more often than other community colleges in the state of Texas. TC ranks in the top five of all Texas community colleges for graduation and completion rates…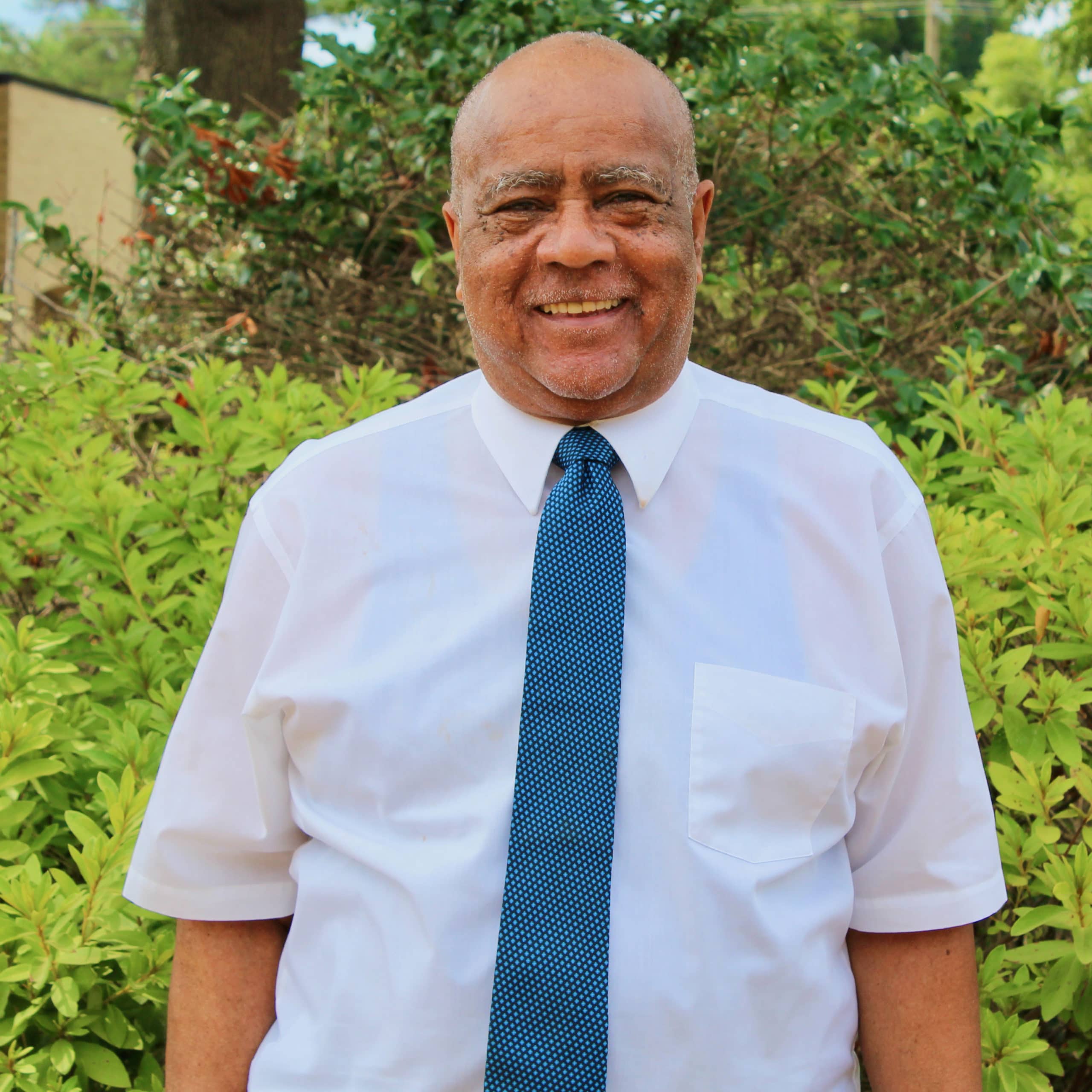 Our Dean of Students, Robert Jones welcomes you to campus!
I would like to welcome you to Texarkana College. Whether you are a new or returning student, a recent high school graduate or a mature learner, you will find Texarkana College to be a learning institution that supports, encourages, and empowers our students. Texarkana College is an Achieving the Dream college, which means we do more than just talk about helping our students to be successful…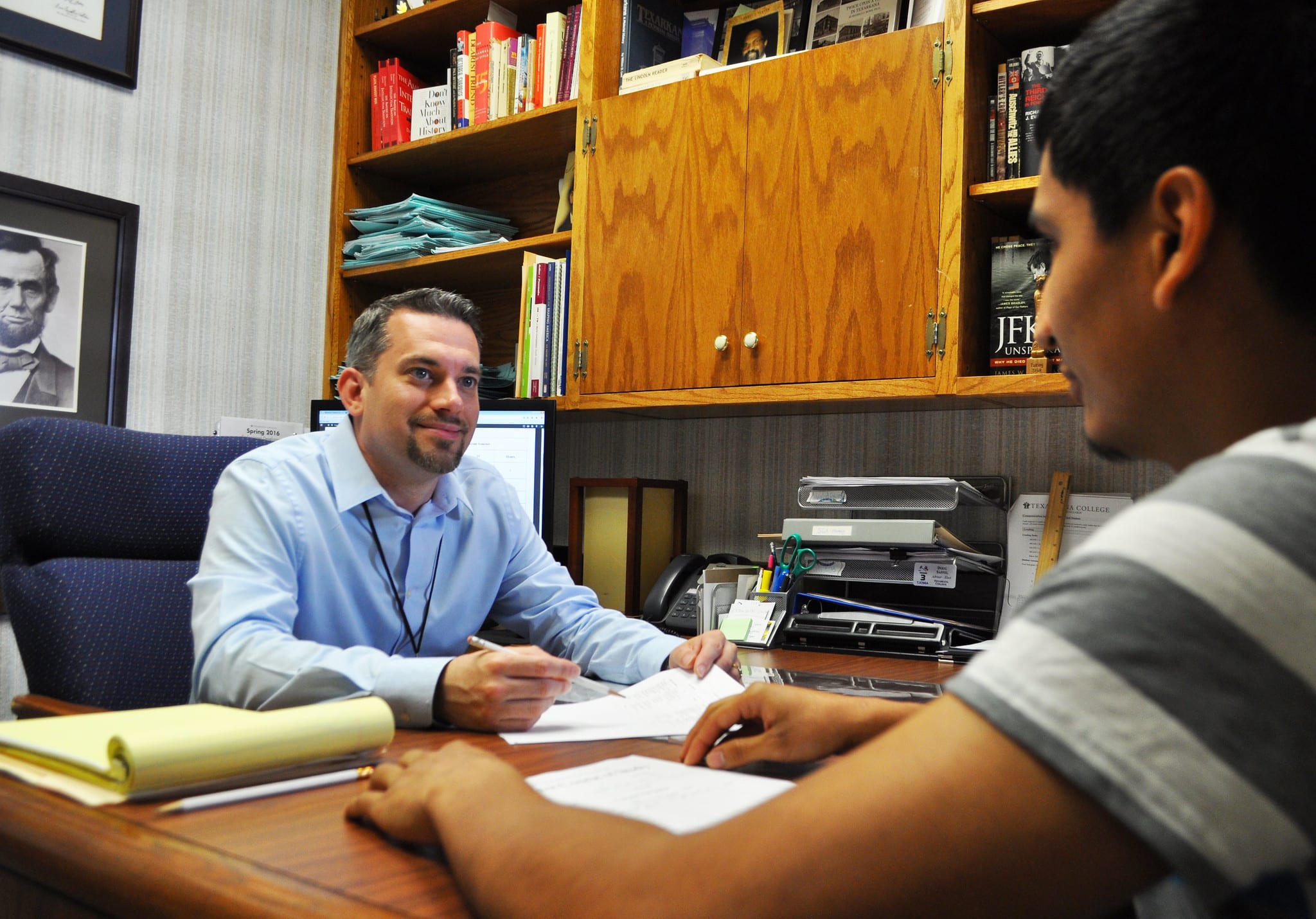 Need to Speak with Someone?
Use our Faculty & Staff directory to get in touch with the right person to help?