Chemistry Degree
If working hands-on with the latest scientific projects, chemicals, and problems excites you, chemistry may be your niche. With new state-of-the-art chemistry facilities and experienced professors, you are guaranteed to leave our chemistry degree program with in-depth knowledge and skills to carry you farther in your exploration of the sciences.
What to Know at a Glance
Delivery
A blend of face-to-face and online; Face-to-face
Scheduling Options
Full-time; Part-time;
Day classes; Night classes
About Our Chemistry Degree, Associate
Chemistry makes up everything around us. Our chemistry degree program is unique in that it offers you the ability to practice hands-on skills with the latest technology, tools, and facilities to develop a high-quality understanding of chemical principles to launch your scientific career. The scientific foundation you build here can carry you anywhere.
General Chemistry I
Fundamental principles of theoretical and applied chemistry, stoichiometry, atomic structure, periodic arrangement of elements, ionic and covalent bonding, gases, liquids, and solids.
Organic Chemistry I
The theory and practice of fundamental quantitative and analytical procedures. Special emphasis on the development of laboratory techniques.
College Physics I
Fundamental principles of physics, using algebra and trigonometry; the principles and applications of classical mechanics and thermodynamics, including harmonic motion, mechanical waves and sound, physical systems, Newton's Laws of Motion, and gravitation and other fundamental forces; with emphasis on problem solving.
Critical Thinking
Teamwork
Communication
Empirical & Quantitative Reasoning
Technical Proficiency
Numeracy
Organization Self-Discipline
Time Management
Leadership
Independent Learning Skills
Possible Careers and Salaries
Forensic Science Technician
Tuition Costs
Approximate total program cost for in-district (Bowie County residents) for the Chemistry Degree Program is $6,110.
student spotlight
"More than anything else, the teachers at TC have invested in me and changed the direction of my life,"
– Tara Hindi, Student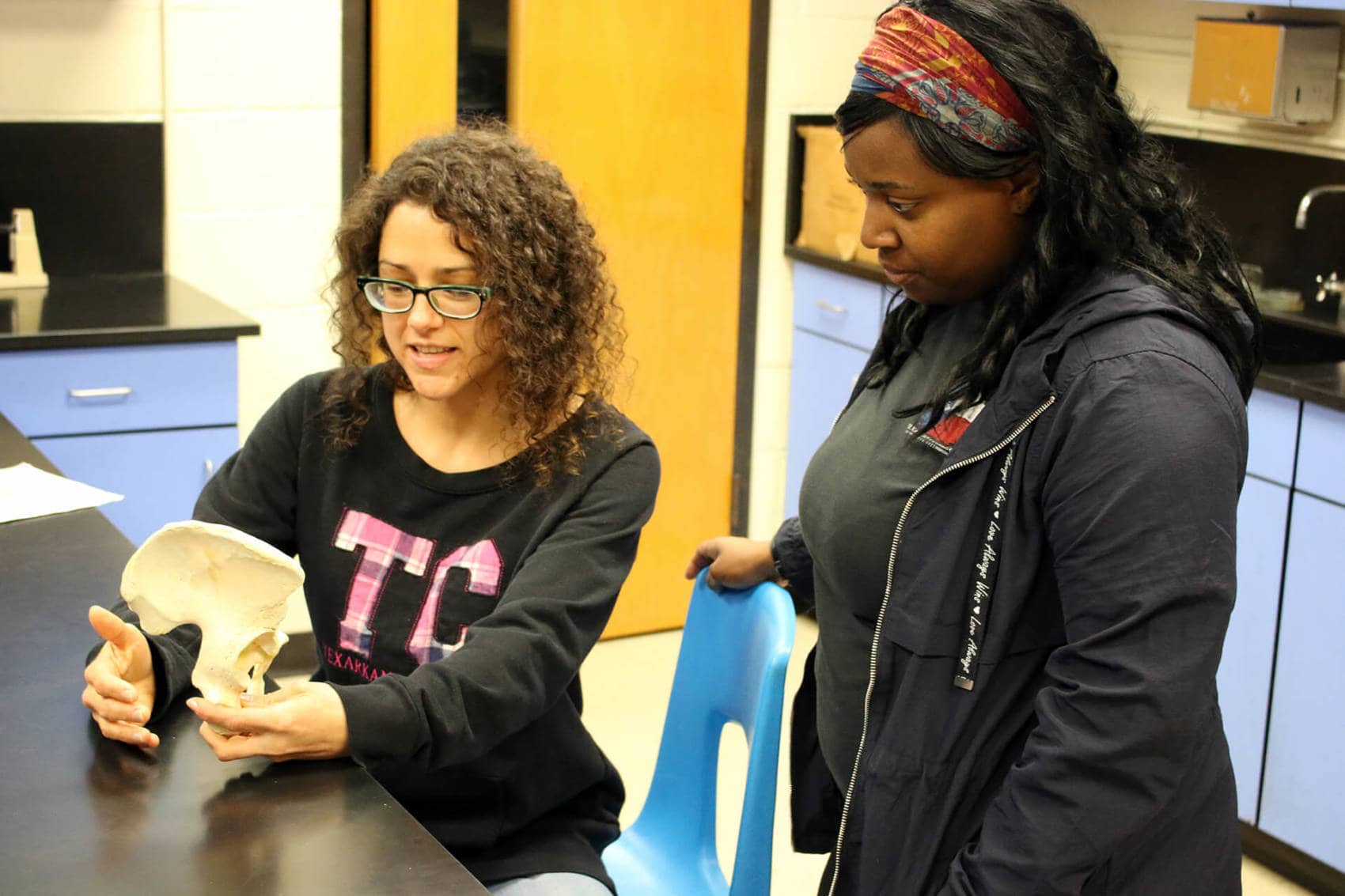 Program Contacts
Contact Texarkana College to Get Started
For immediate assistance:
Dr. Catherine Howard
View Related Programs
More Programs in STEM
Other Programs with Night Classes