TC Trustees Approve New Pharmacy Technology Degree Program
Texarkana College Trustees took formal action at their Feb. 25 board meeting to approve the addition of a new associate of applied science degree of pharmacy technology to the degree offerings in TC's Health Sciences division.
The program provides training to students seeking entry into a career in pharmaceuticals and builds a skilled workforce to meet local employer needs for more certified pharmacy technicians.
Courtney Shoalmire, Dean of Health Sciences, said workforce projections indicate that the demand for certified pharmacy technicians will increase by more than 25 percent over the next five years.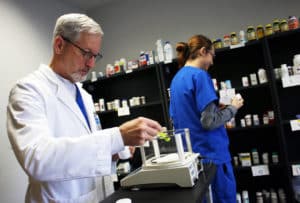 "Students who successfully complete the degree program will have a competitive advantage in landing a job in a local pharmacy setting," Shoalmire said. "Several local pharmacists and healthcare providers serve on the program's advisory board and have helped customize the curriculum according to regional workforce needs. There is a growing demand for skilled workers in this field, and TC is helping fill the void through this program."
Pharmacy Technology instructor Tammy Cochran said students can complete the entire program in two years, but will be prepared to enter the workforce after the second semester.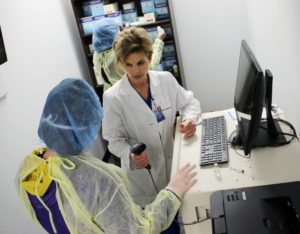 "The two-year degree is structured so that students will complete a Level-2 certificate after the first year, and will be prepared to take their credentialing exam at the end of the spring semester," said Cochran. "Students can begin working immediately after earning their certification and continue with the program while earning income. The second year of the program hones in on skills local employers have identified as necessary to thrive in the fast-paced, detailed work environment, including communication, math and leadership training."
The new degree program is fully fundable through the federal Pell Grant program for students who qualify for federal financial aid.
TC currently offers courses to complete a Level-2 certificate in Pharmacy Technology, and interested students can begin the first half of the degree this summer. The new associate degree program will begin in fall 2019.
To earn a Pharmacy Technician degree, visit our program overview page.
---
Related to College Wide, Featured, News, Press Releases