Pharmacy Technician Degree and Certificate Program
Do you want a career in a medical field that provides you with job security and opportunities for advancement as you continue your education? With a pharmacy technician degree, you will work alongside pharmacists to assist in retail and medical environments.
What to Know at a Glance
Duration
2 year associate degree (60 sch);
1 year certificate (30 sch)
Delivery
A blend of face-to-face and online
About Pharmacy Technology Degree and Certificate Program
Earning a pharmacy technician degree, students will learn the theory of the pharmacy profession including both institutional and retail/community pharmacy essentials. Upon completion of this program, students will gain growth and development in becoming pharmacy technicians with high ethics, professionalism, effective communication skills, critical thinking skills, clinical competency, and the highest quality patient care in mind.
According to the U.S. Bureau of Labor Statistics, the need for pharmacy technicians is projected to grow nationally to more than 450,000 jobs by 2026 due to a rising need for prescription medicines.
Possible Careers and Salaries
A college Application for Admission indicating Pharmacy Technician as your major and the date of desired enrollment. Students must meet all TC admission requirements
A personal guidance interview with the Health Sciences Enrollment Specialist. Call for an appointment.  (903) 823-3401
An official high school transcript or GED scores and transcripts from all other colleges attended. Students in the Pharmacy Technician Program must be 18 years or older to enroll
Any student on suspension or probation must be cleared through the Admissions Office
Students must be TSI met.
Prior to acceptance, a negative drug screen will be required. This is not required until notification in writing of "Conditional Acceptance" into the Pharmacy Technician program has been sent
Hepatitis B vaccination series. NOTE:  It takes 6 months to complete the vaccine series.  Allow time for this prior to application/entry.  If you have questions, please contact the Pharmacy Technician Program Coordinator
Tetanus-diphtheria vaccine within the last 10 years
Proof of a Negative TB skin test or negative chest x-ray within six months prior to starting the program.
Measles, Mumps & Rubella vaccine (MMR)

Students born on or after January 1, 1957, must show proof of vaccination of two doses of measles-containing vaccine administered SINCE January 1, 1968 (preferably MMR vaccine)

Students born on or after January 1, 1957, must show proof of vaccination of one dose of mumps vaccine

Students born on or after January 1, 1957, must show proof of vaccination of one dose of the rubella vaccine

Return checklist to the Health Sciences Enrollment Specialist with an original signature and date
Completion of one's file does not constitute admission to the Pharmacy Technician program.  It is your responsibility to complete the appropriate admissions requirements by the stated deadlines.  In addition, be aware that Texarkana College Health Sciences Division requires pre-admission drug screening for this program. Notification of acceptance or rejection will be mailed to all candidates.  Make certain your correct mailing address is on file.
After gaining conditional acceptance into the Pharmacy Technician Program, students must register as a Pharmacy Technician Trainee with the Texas State Board of Pharmacy.  The fee for this registration is not included in Texarkana College tuition and fees.  This process will include fingerprinting and a criminal background check. It takes approximately 4-6 weeks for the application to be processed by the State Board of Pharmacy.  Applicants who are denied a trainee certificate cannot fulfil the program requirements.
Tuition Costs
Approximate total program cost for in-district (Bowie County residents) for the Pharmacy Technician Program is $6,625.
PioneerRx
Our pharmacy technician program partners with PioneerRx, the top pharmacy management system in the industry. PioneerRx enhances our curriculum with a hands-in approach to learning that simulates the functions and workflow of today's most innovative pharmacies.
Program Contacts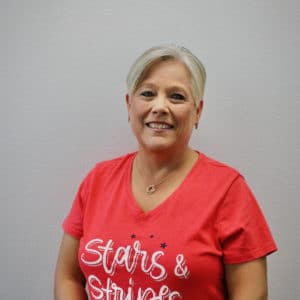 Karen Holt
Health Sciences Enrollment Specialist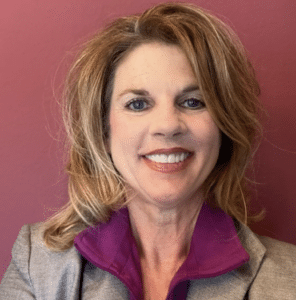 Tammy Cochran
Program Coordinator & Pharmacy Instructor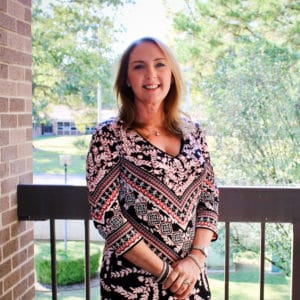 Courtney Schoalmire, MNSc, MSN, RN
Dean of Health Sciences
Contact Texarkana College to Get Started
For immediate assistance:
Karen Holt, Health Sciences Enrollment Specialist
View Related Programs
Other Programs Related to Pharmacy Technology
Other Entry Level Certificates in Health Care