TC Cosmetology to host charity Cut-a-Thon
Each year Pivot Point works with schools and salons throughout the United States in its annual Cut-a-Thon and fundraising efforts for the National Center for Missing & Exploited Children (NCMEC). Since 1997, Pivot Point has been a proud supporter of NCMEC and, to date, their network has raised more than $1 million for this worthwhile organization.
TC's Cut-A-Thon will be held April 23-24th.  from 8 a.m.-8 p.m. at 1401 Richmond Road, Texarkana, Texas. All proceeds will benefit the National Center for Missing & Exploited Children. Walk in or book an appointment today by calling 903-823-3399!
Texarkana College Cosmetology partners with Pivot Point International to offer excellence through education in a state of the art facility designed to prepare students for a career in this rapidly expanding area. This program provides students with classroom study, demonstration, and practical work. Combining art and design, Pivot Point's Designer's Approach teaches students to see, think, create and adapt as designers. A Pivot Point education stands apart from others, giving our graduates an advantage over other beauty school graduates.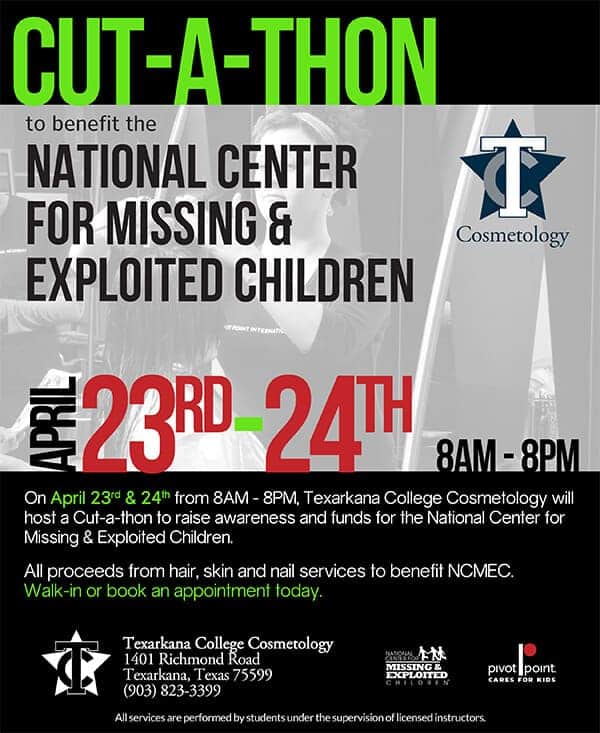 ---
Related to College Wide, Departmental, News