Social Science Degree
Texarkana College's Social Science Degree program prepares you to study at a four-year college or university in a wide variety of disciplines in the social and behavioral sciences. Those fields include anthropology, economics, geography, history, political science, sociology and psychology.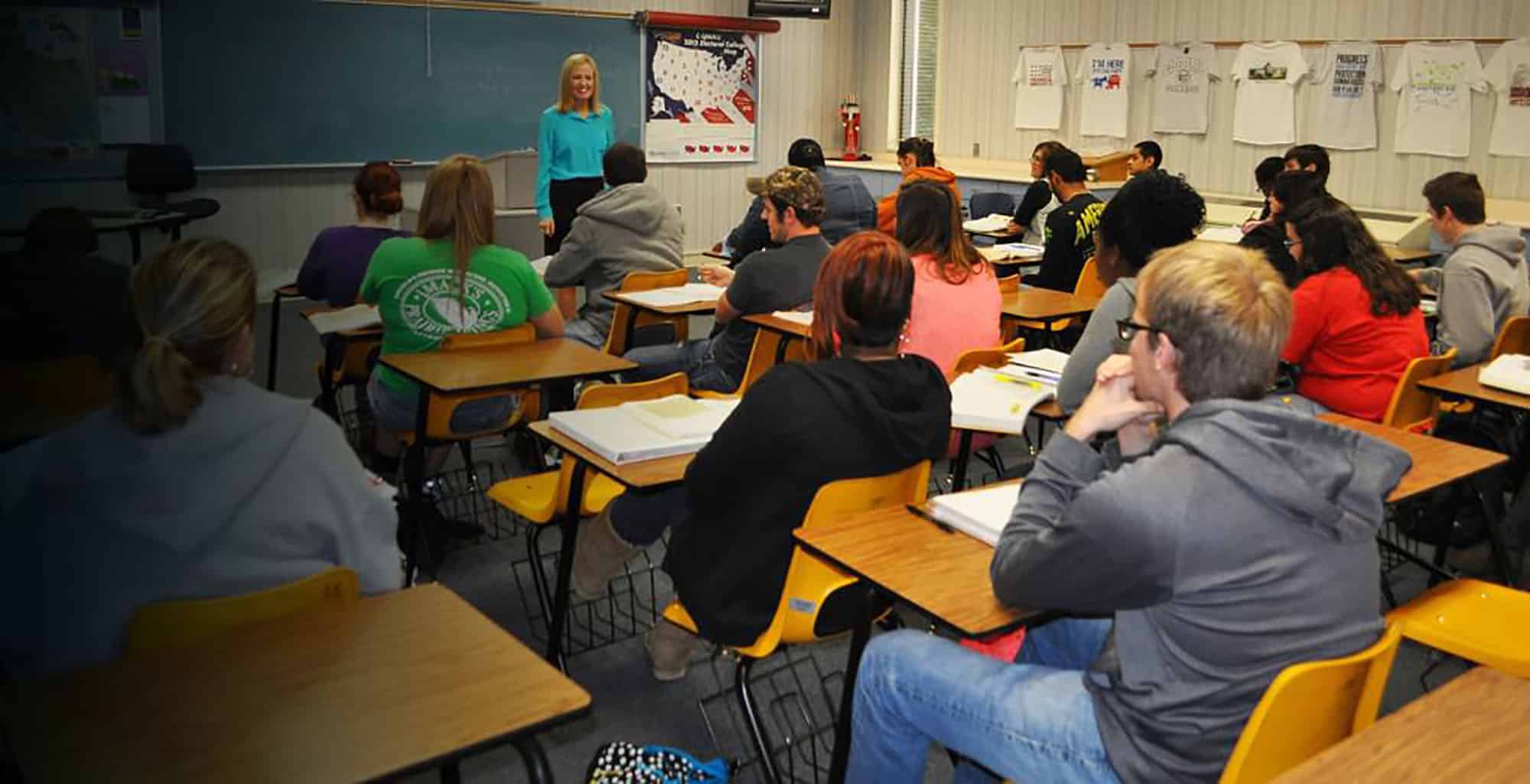 What to Know at a Glance
Duration
2 year associate degree (60 sch)
Delivery
A blend of face-to-face and online; Face-to-face;
Scheduling Options
Full-time; Part-time; Night classes; Day classes
About Our Social Science Degree
Social science degree majors strengthen their critical thinking, communication, and leadership skills as well as improve their analytical reasoning and research abilities. The skills that social science learners gain from coursework translate to many careers and course pathways including law, public administration, and education.
Federal Government
Origin and development of the U.S. Constitution, structure and powers of the national government including the legislative, executive, and judicial branches, federalism, political participation, the national election process, public policy, civil liberties and civil rights.
United States History I 
A survey of the social, political, economic, cultural, and intellectual history of the United States from the pre-Columbian era to the Civil War/Reconstruction period. United States History I includes the study of pre-Columbian, colonial, revolutionary, early national, slavery and sectionalism, and the Civil War/Reconstruction eras. Themes that may be addressed in United States History I include: American settlement and diversity, American culture, religion, civil and human rights, technological change, economic change, immigration and migration, and creation of the federal government.
World Civilizations I 
A survey of the social, political, economic, cultural, religious, and intellectual history of the world from the emergence of human cultures through the 15th century. The course examines major cultural regions of the world in Africa, the Americas, Asia, Europe, and Oceania and their global interactions over time. Themes include the emergence of early societies, the rise of civilizations, the development of political and legal systems, religion and philosophy, economic systems and trans-regional networks of exchange. The course emphasizes the development, interaction and impact of global exchange.
Critical Thinking
Communication
Teamwork
Empirical & Quantitative Reasoning
Leadership
Ethical Decision Making
Organization
Time Management
Possible Careers and Salaries
Tuition Costs
Approximate total Social Science Degree program cost for full-time in-district (Bowie County residents) is $6,010.
Program Contacts
Contact Texarkana College to Get Started
Let's talk about your career in Social Science Studies.
View Related Programs
More in Business and Social Science
Complimentary Programs