Financial Aid & Business Office contacts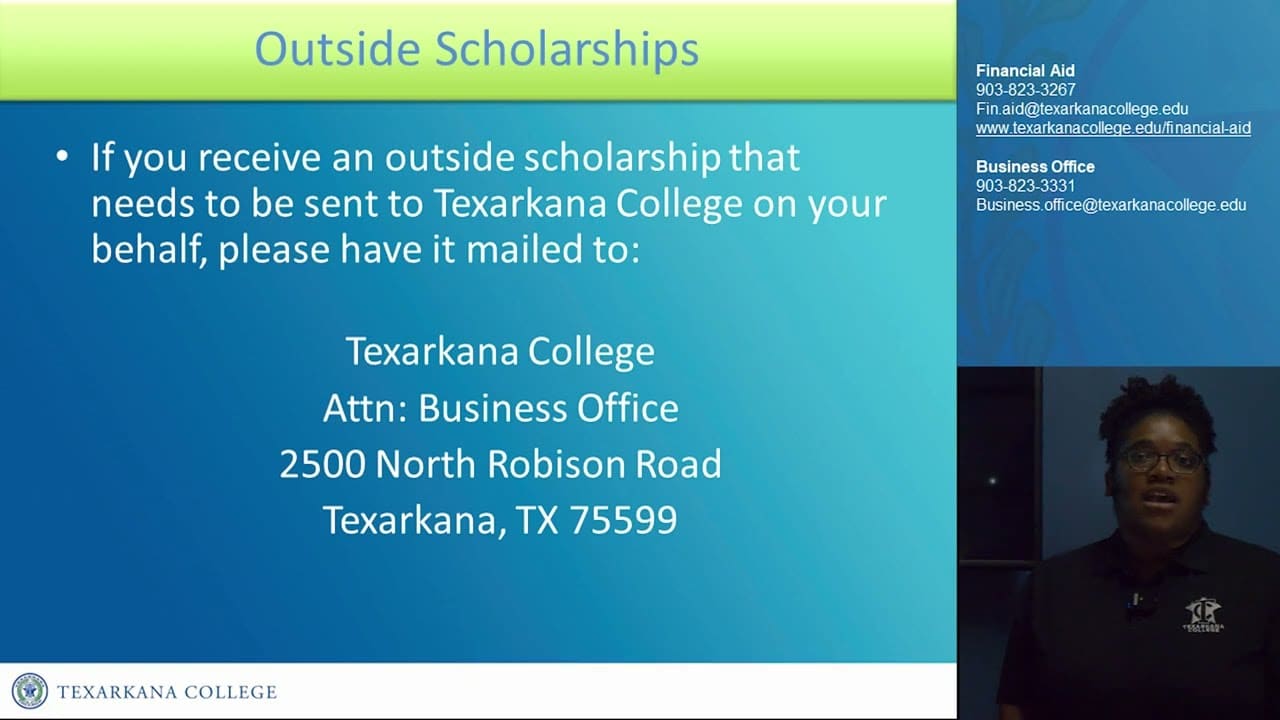 watch
Follow along as Pam Jefferson and Becky Fant provide contact information for the Financial Aid and Business Offices.
So there's lots of things that come up with financial aid.
Please know that you can reach us by email at anytime. You can also give us a call at 903-823-3267 and you can also go to our web pages for all kinds of information. Generally, if we don't have the answer for you, we will find somebody that does. So don't worry about that here.
You'll see information about the business office. Please feel free to email us if you have any questions. Business.office@texarkanacollege.edu you are also more than welcome to give us a call at 903-823-3331 if you do give us a call.
We just want to help you understand that we will be able to discuss your student account with you, but we can only release limited information.
We do want to make sure that we do keep your information confidential, so just know that there are certain and many things that we will not be able to share with you over the phone. But most definitely will try to answer as many and as much of your questions as you have while we have you on the phone. So feel free to call us.
We'll be more than happy to help again if you need someone to mail us any kind of correspondence, any checks, any kind of referrals, things like that again, here's our address. Please have them include the attention of the Business Office, because that will actually expedite getting those documents to us as quickly as possible.
As Miss Becky said before, we are here to help please ask questions.
Let us know anything we can do to try to help your semester go smoothly here at the college and again if we cannot answer your questions for you, we can most definitely get you in contact with someone who can.
Thank you.