Community Career Fair
July 13
@
2:00 pm
–
6:00 pm
Photo Gallery
Thanks!
Thank you for being apart of the Texarkana College Community Career Fair on Thursday, July 13, 2023.
We had over 30 vendors attend the career fair providing valuable employment and/or educational opportunities to our students and community.
Close to 200 students and community members attended the career fair with over 50 participating in the resume workshop. Roughly, 15 students and community members had a mock interview and 25 had professional head shots.
If you additional assistance related student success at Texarkana College, please visit https://www.texarkanacollege.edu/student-life/student-support/student-success/
Again, thank you for being apart of the Texarkana College Community Career Fair.
Texarkana Community Career Fair Event July 13, 2023
Texarkana College is hosting an exciting event that promises to connect individuals with exceptional career opportunities-the Texarkana College Community Career Fair.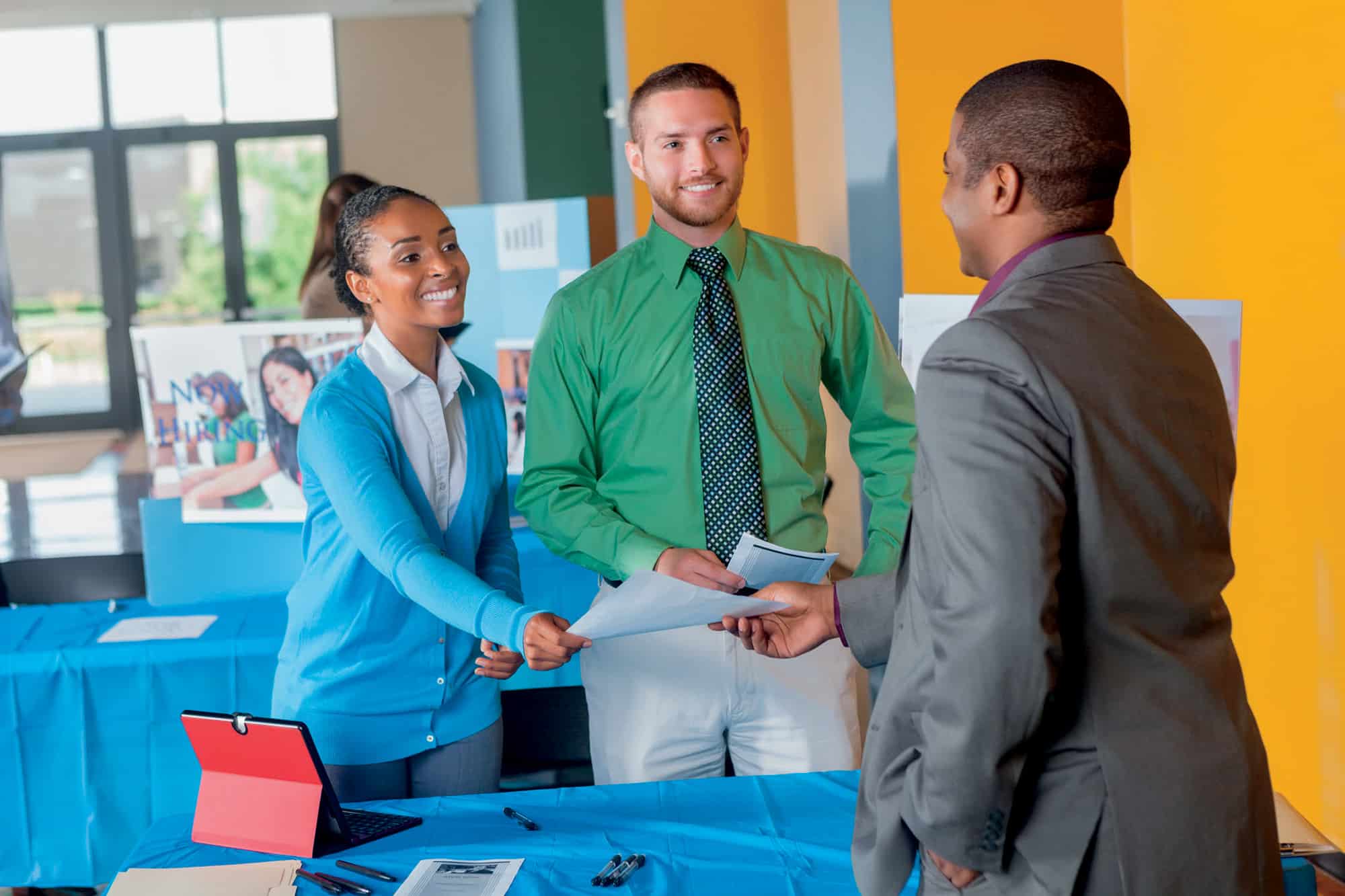 When
Thursday, July 13, 2023 | 2:00 pm – 6:00 pm
Where
Truman Arnold Student Center Great Room, Texarkana College Main Campus
This highly anticipated event serves as a bridge between job seekers and local employers, creating a platform for meaningful connections and fruitful partnerships. With a focus on fostering economic growth and supporting the community, the career fair welcomes professionals from various industries to showcase their organizations and available positions. Attendees can expect to engage in insightful conversations, explore job prospects, and even participate in on-the-spot interviews. Texarkana College's commitment to empowering individuals with valuable career opportunities makes this event a must-attend for anyone seeking professional growth and development.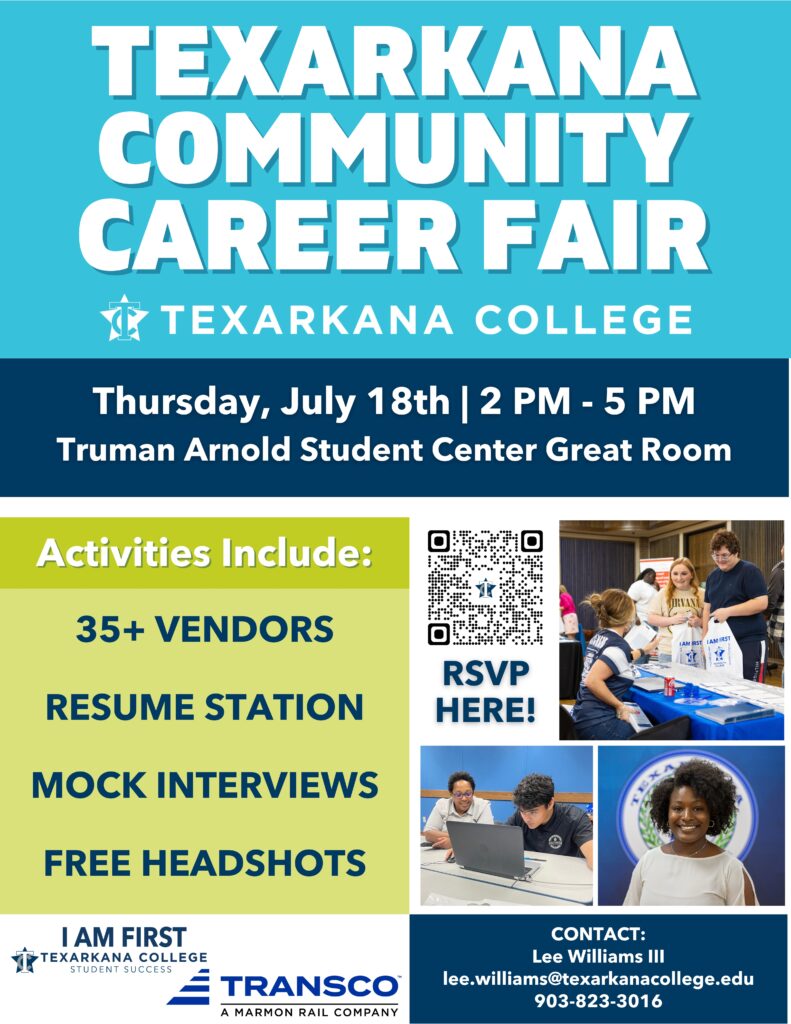 Join the EOC and Student Success teams in June for Resume and Interview workshops to prepare for the Career Fair in July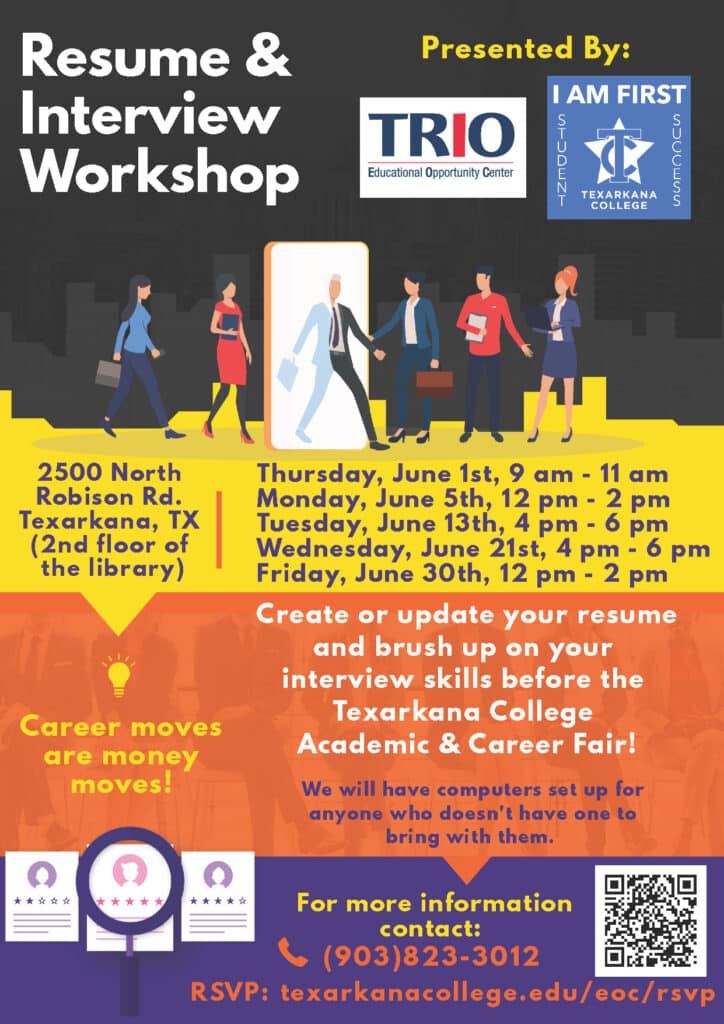 Network with local industry reps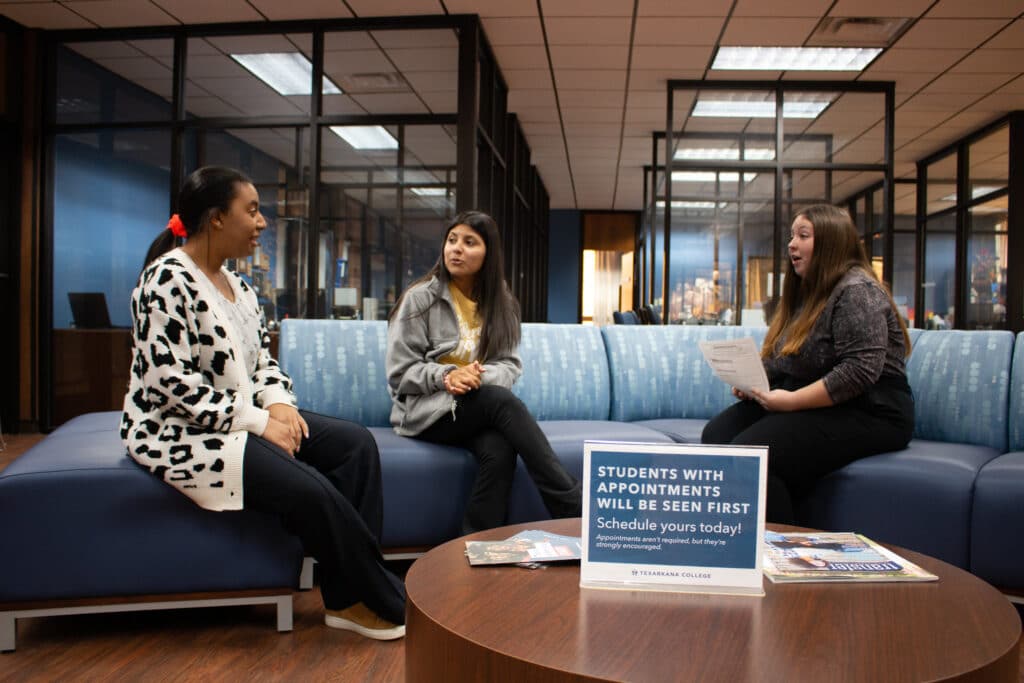 A variety of job opportunities can be explored at the career fair hosted by Texarkana College. It provides opportunities for networking, face-to-face interaction with business leaders, and access to informative courses and seminars. It may improve your professional abilities, obtain a better grasp of various career pathways, and form connections that could influence your future endeavors by taking part in this event.
Improve your application skills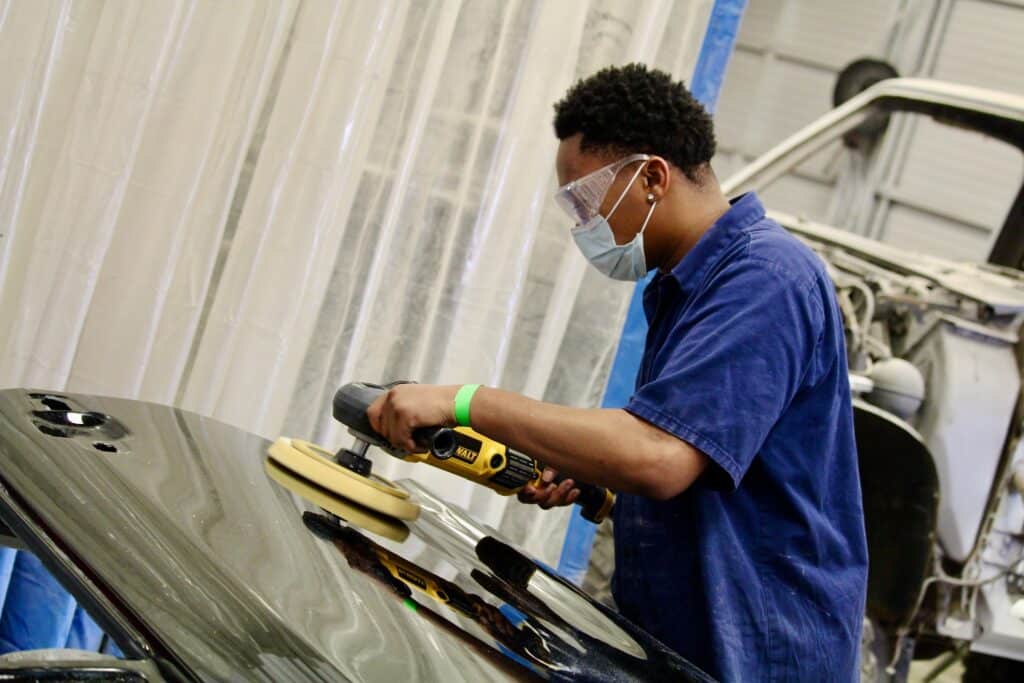 Texarkana College's career fair features specialized mock interview and resume review sessions that offer individualized feedback and direction. These chances allow you to refine your resume and make sure your qualifications are clearly displayed. Participating in mock interviews also improves your interviewing abilities, increases your confidence, and enables you to get insightful criticism that you can utilize to improve your performance. These tools are priceless for helping you get ready for upcoming job applications and improving your chances of landing desired opportunities.
The importance of first impressions

In today's competitive work world, quality headshots provide various advantages. A well-crafted headshot can help your professional image by serving as a visual representation of your image. For starters, a high-quality headshot communicates professionalism, creating a favorable first impression with potential clients, employers, and coworkers. It conveys your determination to show yourself in the best possible light. Second, a professional headshot provides a feeling of trustworthiness, approachability, and confidence by highlighting your distinct personality. It encapsulates your spirit, allowing others to connect with you more personally. Furthermore, in the age of internet networking and social media, a professional headshot can increase your exposure and memorability dramatically. It distinguishes you from the crowd and makes it simpler for others to recognize and remember you.
In addition to these benefits, we are pleased to provide free professional headshots. We realize the value of having a high-quality headshot to boost your professional image, and we want to make it available to everyone.
Arkansas Department of Corrections-Division of Community Corrections
Arkansas Single Parent Scholarship Fund
Autumn Wind Assisted Living
Bowie County Women's Center
Chambers Home Health and Hospice
CHRISTUS Health
City of Texarkana, Tx
Commercial National Bank
Community Healthcore
Encompass Health Rehabilitation Hospital
Genesis PrimeCare
Gregg Orr Auto Collection
HealthCare Express
Healthcare Express – Physical Therapy
LifeNet
Mayo Manufacturing Corporation
Northeast Texas Workforce Solutions
Red River Lumber
Riverview Behavioral Health Hospital
Texarkana College Adult Education & Literacy
Texarkana College Financial Aid
Texarkana College Workforce
Texarkana Radio Center
Texarkana Texas Police Department
Texas Workforce Solutions
The Texarkana Zeta Amicae of Zeta Phi Beta Sorority, Inc.
Tri State Iron & Metal Company
United States Army Corps of Engineers (USACE) – Wright Patman Lake
USMC
Vertical Alliance Group Inc
Wadley
Sign up to Attend
Thanks for your interest! We had a great career fair. We're planning for our next event now.
Vendor applications are no longer being accepted via the website. If you have questions please contact Nicholas.Watson@texarkanacollege.edu.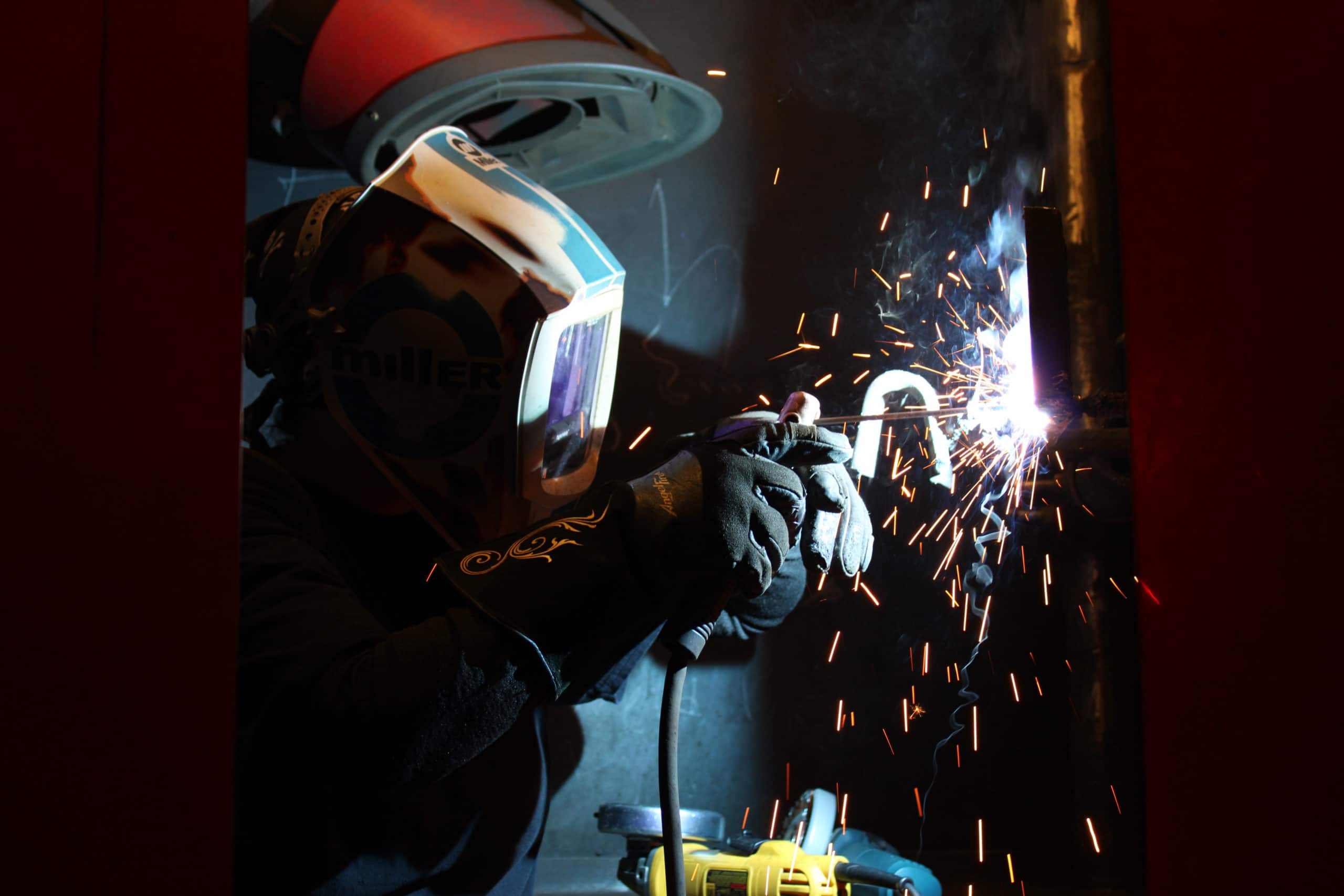 Explore Your Options
We offer a variety of technical training programs to peak your interest including Construction, Welding, Instrumentation, and more!
Contact Us for More Information
Nicholas Watson
PT Student Success Coach
Christopher Watson
PT Student Success Coach
Lee Williams III
Executive Director
Related Events