Trace Smith presents 8th installment of William T. Smith Endowed Scholarship Fund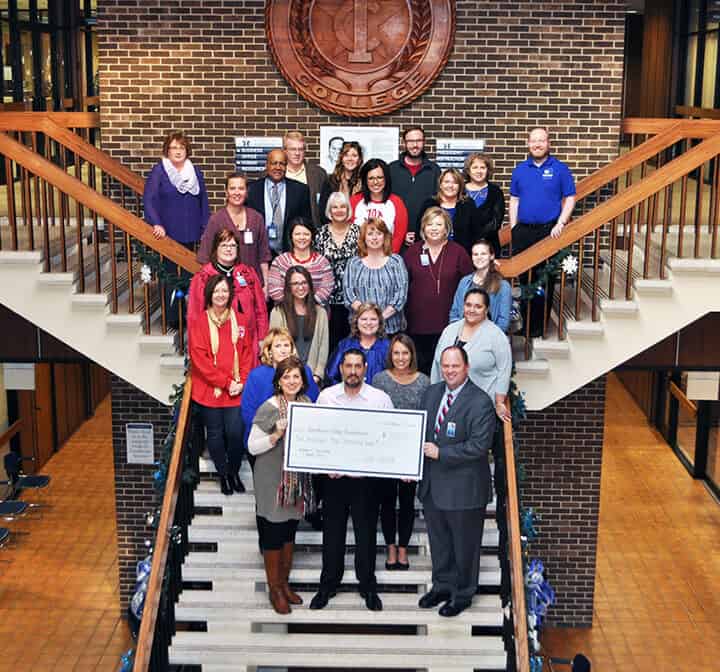 December 14, 2015- Texarkana, Texas– The Texarkana College Foundation hosted a check presentation to commemorate the eighth $2,500 payment toward the William T. Smith Endowed Scholarship Fund on Tuesday, Dec. 15 at 2:30 p.m. Trace Smith, son of William and Sue Smith, presented the check.
With this donation, the scholarship will be two payments from reaching endowed status. Once the scholarship is fully endowed, awards will provide greater access for female students who dream of returning to college to seek a better future.
For additional information or to make a donation, please contact Katie Andrus at (903) 823-3125 katie.andrus@texarkanacollege.edu or Kayla Fleming at (903) 823-3059 kayla.fleming@texarkanacollege.edu.
---
Related to College Wide, Community, Featured, News, Press Releases, TC Foundation