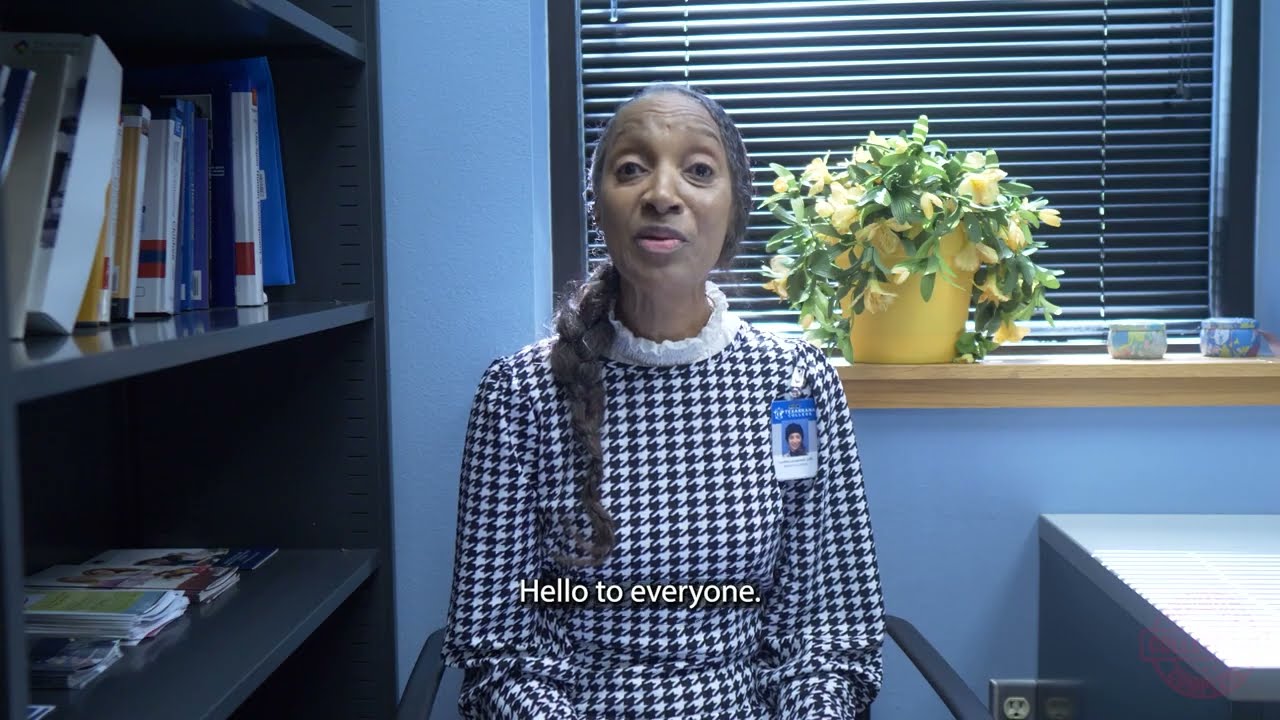 watch
Loretha Loudermill, Counselor, describes services she offers.
Hello to everyone, my name is Loretha Loudermill and I'm a counselor here at Texarkana College. Thank you for taking time to listen to me today.
I am interested in helping you to be successful. I am interested in helping you to be successful here at Texarkana College and out in the world.
I am also interested in helping you to reach your goals because you are very important to me. I am inviting you to take part in having someone to listen to you, to understand you and believe in you.
Some of the issues that will be covered in therapy sessions here at Texarkana College could include depression, anxiety, relationships, intimate partner, conflicts, post traumatic stress disorder, past childhood traumas, obsessions, phobia, stress, suicide, grief, life transitions, anger management, parenting, workplace grievances, how to make healthy decisions, how to balance work in life and continue to improve.
Support and education is what I do here. Texarkana College. I also have some good news. All of the counseling services here at Texarkana College are absolutely free to the students, faculty and employees.
My office is located in the Doctor Patterson's Health and Science Building Room 135.
My office hours are Monday through Friday, 8 to 5 PM.
You can schedule an appointment by walking in to the Doctor Patterson building on the 1st Floor Room 135. You can call my office at 903-823-3143 and leave a voicemail. You can also e-mail me at tc.counselor@texarkanacollege.edu.
I will await your arrival. Thank you.