Don't Miss the Upcoming Events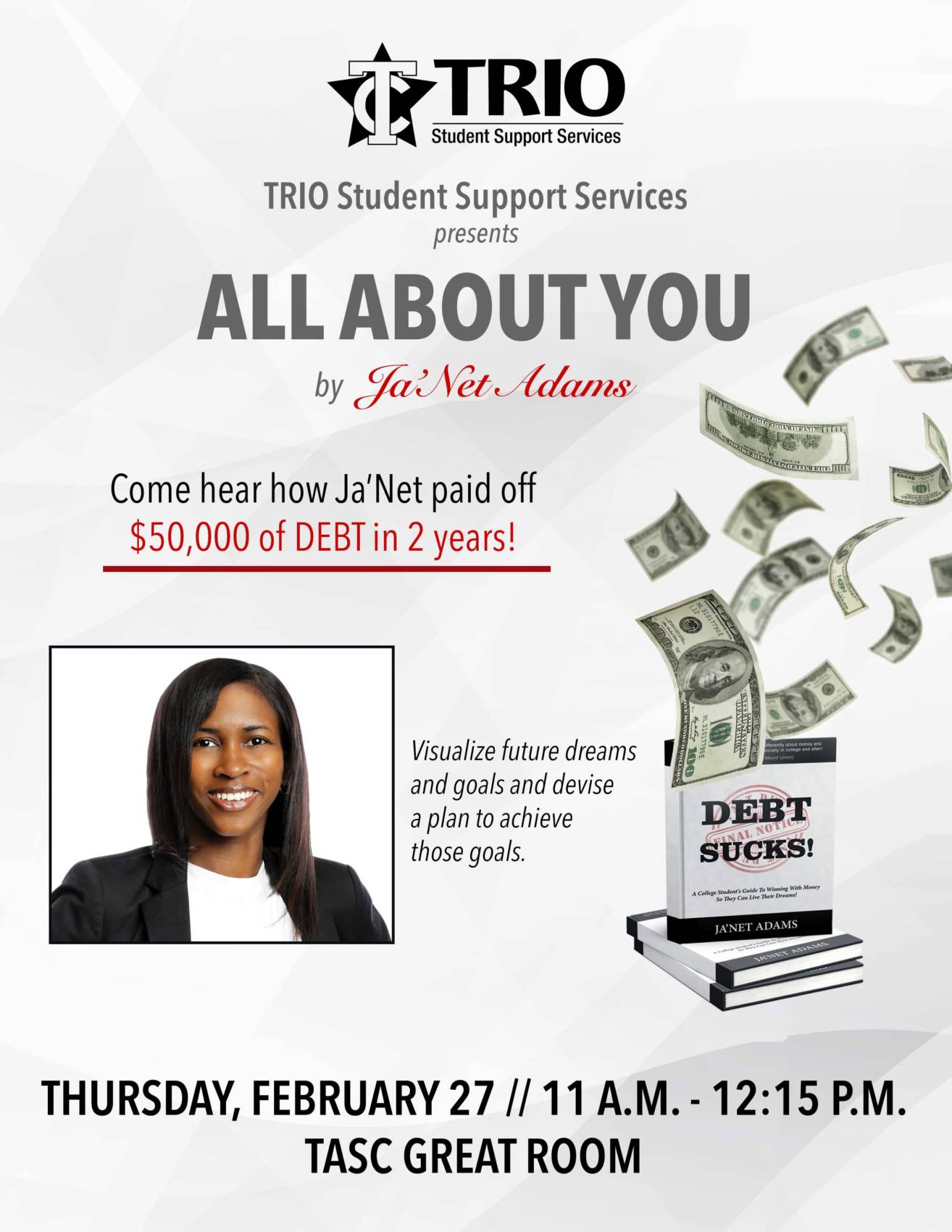 Thursday, February 27, 2020
It's All About YOU! How to Pay Off Student Debt and Achieve Your Goals and Dreams!
11AM – 12:15PM (Truman Arnold Center Great Room)
This is an SSS sponsored financial literacy event with guest Speaker Ja'Net Adams.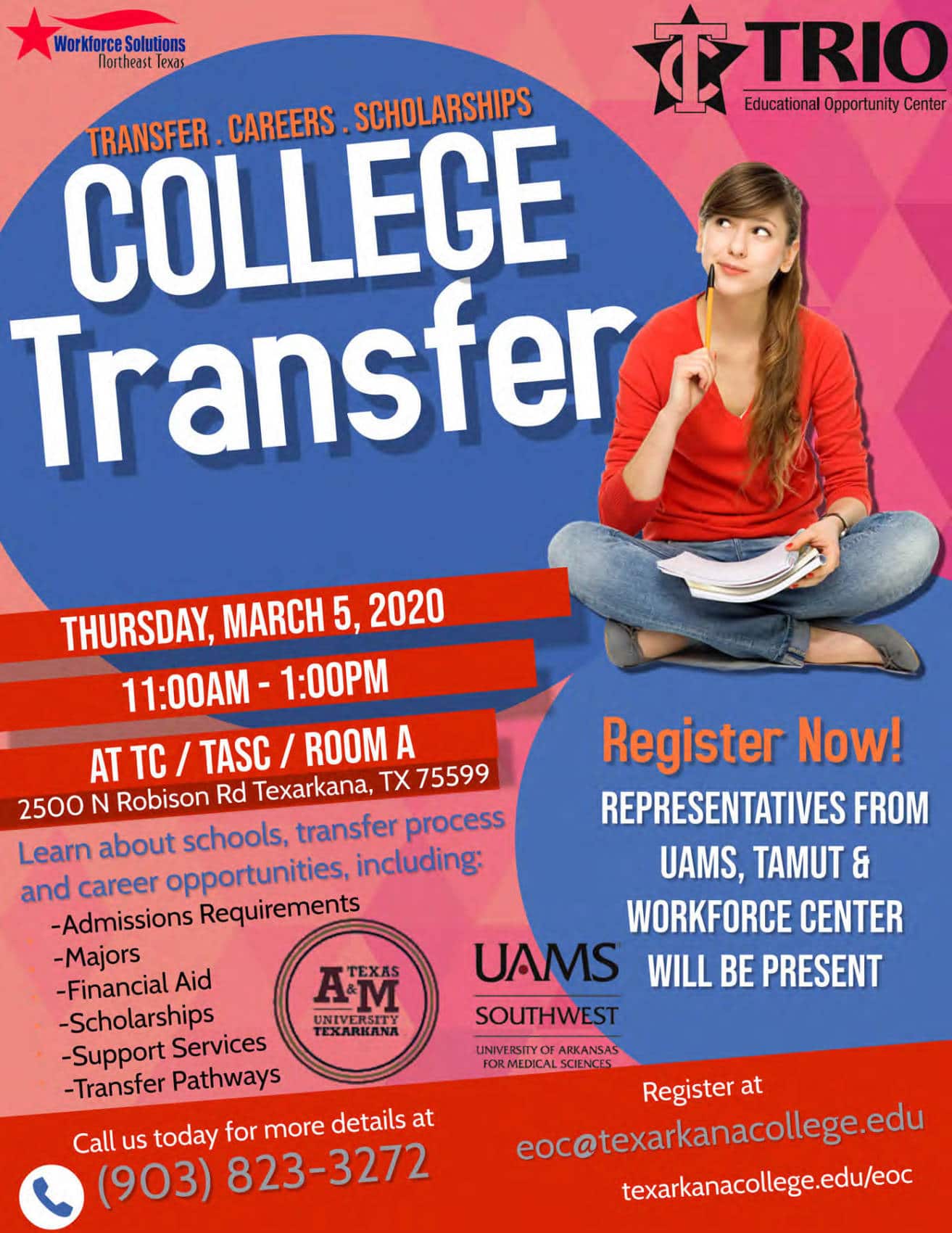 Thursday, March 5, 2020
College Transfer Workshop
11:00AM – 1:00PM (Truman Arnold Center, Meeting Room A)
Texas A&M University – Texarkana, University of Arkansas – Medical Sciences, Southern Arkansas University, and Texas Workforce will be on hand to discuss the transfer process and career opportunities.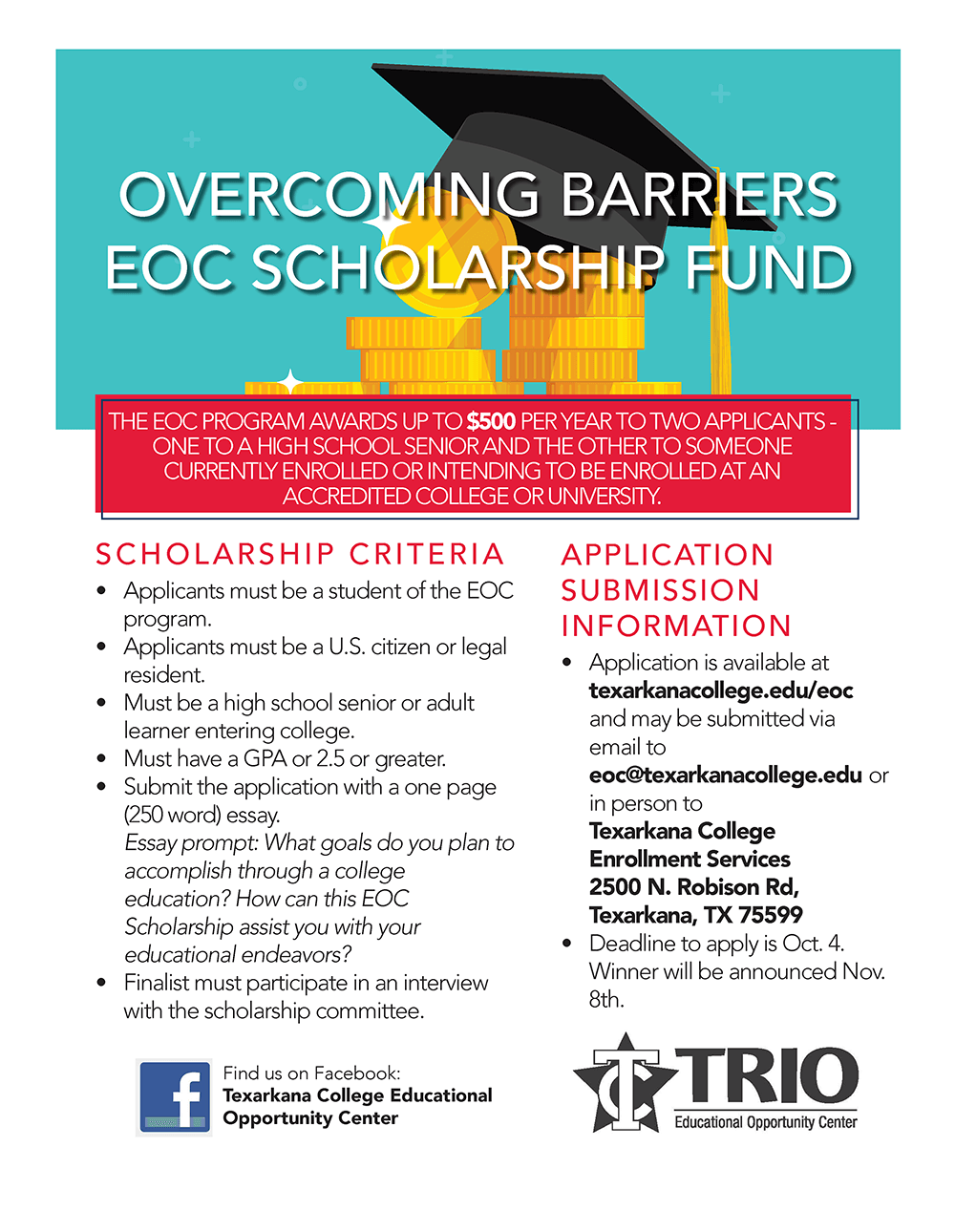 Friday, March 6, 2020
EOC Overcoming Barriers Scholarship Deadline
To be eligible for the Overcoming Barriers Scholarship you must be an EOC participant, have at least a 2.5 GPA, and submit a 250 word essay detailing the goals that your plan to accomplish through a college education and how the scholarship will assist you. Finalist must also participate in an interview with the scholarship committee. Apply online at http://www.texarkanacollege.edu/eoc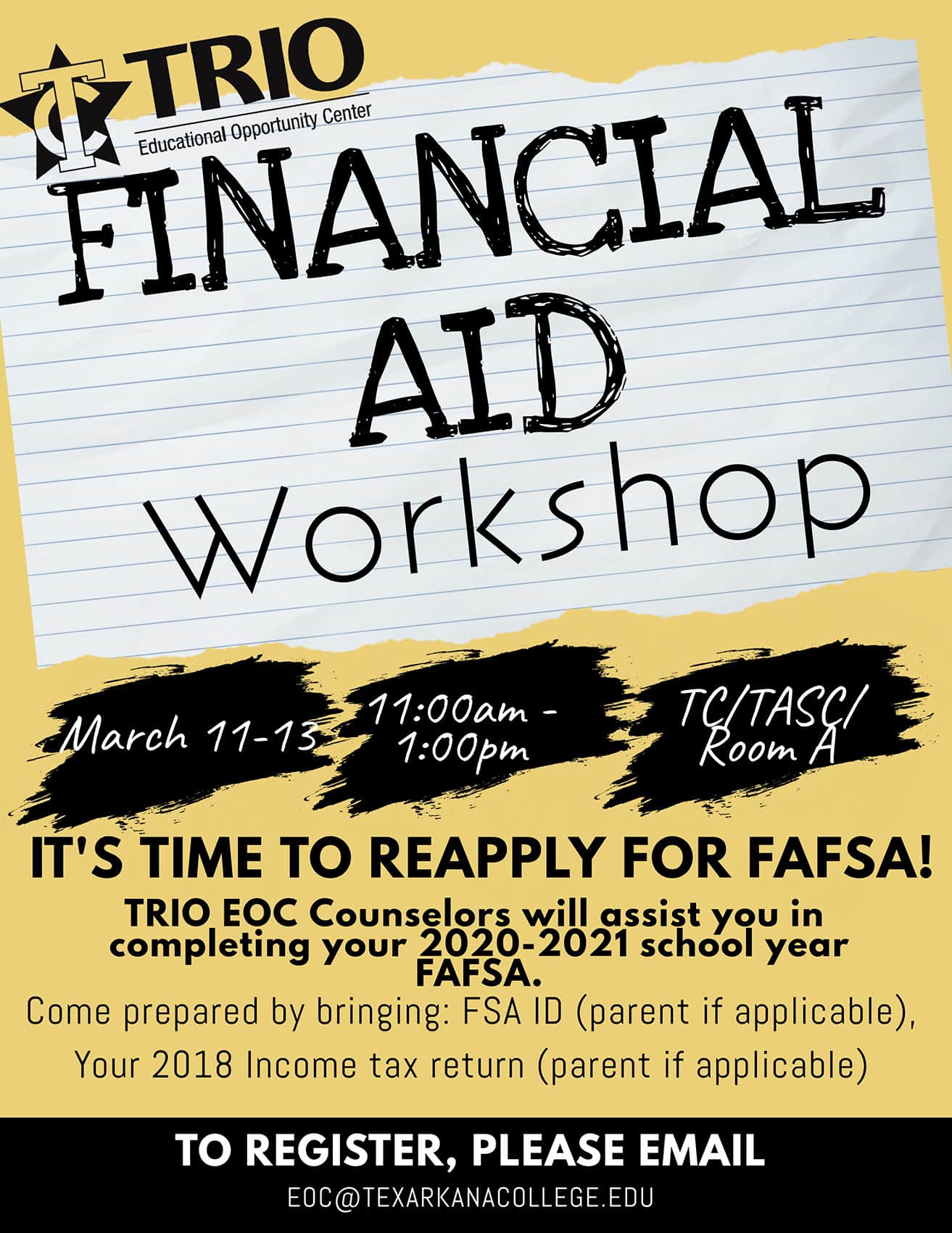 Wed.-Fri., March 11-13, 2020
FAFSA Week 
11:00AM – 1:00PM (Truman Arnold Center, Meeting Room A)
If you will be attending college in the FALL 2020, it's time to reapply for your Pell Grant. You will need your 2018 Tax Return and your FSA ID to login.