Customization & Personalization
Texarkana College's professional development training builds employee success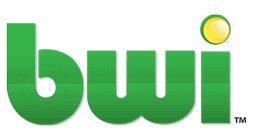 BWI Companies, Inc. was founded in 1958 by Bob and Betty Bunch as a retail seed store in Texarkana, Texas. What began with wholesale operations in 1972 and expanded to 18 locations, including eight distribution centers across the Mid-south and Southeastern United States. Growing from its early beginnings, the company is now a major distributor of lawn and garden, animal health, horticulture and professional pest management products to commercial outlets.
Today, BWI boasts more than 600 employees company wide and offers innovative solutions and quality products at competitive values to its customers. At BWI, client focus is paramount, and its leadership knows that its employees are the outward face of its company.
OPPORTUNITY
New and long-term employees need the opportunity to grow. And BWI recognizes that even if an employee has graduated from college or received their master's degree does not mean that they should stop learning. To offer opportunities for continued growth, BWI turned to Texarkana College (TC) for assistance in developing a professional development curriculum to meet their goals on time and on budget.
"We see ourselves an asset to the overall community, not just to our current and prospective students. We want to help local businesses achieve success whether that is through hiring skilled graduates, customizing training or in the case of BWI, providing professional development solutions for employees to grow along with the company," said Brandon Washington, VP of Campus Operations and Dean of Workforce & Community Education.
SOLUTION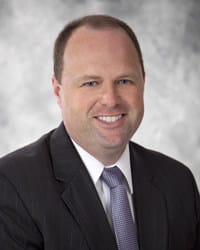 "Being new to the company I wanted to evaluate my staff and identify potential leaders for the future. However, many of the training programs in the marketplace are both expensive, complicated and require locations with travel." said James Henry Russell, Former Executive Vice President & CFO.
Building off the successful training model of Franklin Covey's 10 Habits of Highly Successful People, Texarkana College developed a one-day training program specific to BWI's needs. Development began even prior to the training day, with TC staff helping to identify which employees would most benefit from the experience.
In addition to meeting the skills needs of BWI, the college was also able to minimize costs and time commitment. Typically, the training would take place over three days and cost an estimated $3,000 per participant but the college was able to condense the training to two days and less than $500 per participant.
"They offered us complete customization and personalization. We were able to explain to Texarkana College about specific opportunities in the company and help us focus on positive results," added Russell.
---
Related to Employer Resources
Tagged with custom training