Continuing Education
Earn more. Do more. Explore.
"What do you want to be when you grow up?"
It sounds like an odd question to ask someone your age, but it isn't. There was a time in your life when you would try anything… everything. Life was a place to learn and play.
It still is.
At Texarkana College, we know that "growing up" and growing what you know happens your whole life long. The revolutionary car maker, Henry Ford said it this way, "Anyone who stops learning is old, whether at twenty or eighty. Anyone who keeps learning stays young."
It's never too late to learn. From Dale Carnegie business secrets to dancing the rumba, Texarkana College Continuing Education can teach you the skills to forge ahead. We can also teach you the skills to forge a knife in Introduction to Bladesmithing, and a whole lot more.
Let us help you grow what you know.
| | | |
| --- | --- | --- |
| Schedule | begins | ends |
| Early class | 12:30p | 2p |
| Snack/Activity* | 2p | 3p |
| Late class | 3p | 4:30p |
Note, in lieu of t-shirts, participants will receive a drawstring bag.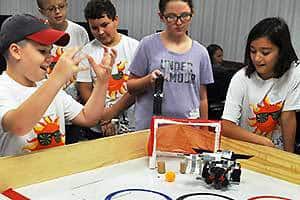 Kids' College is for children ages 7-12.  Two sessions are available in  June 2016.  Two time periods are available each session, early and late afternoon.  Snacks are served for students attending both periods.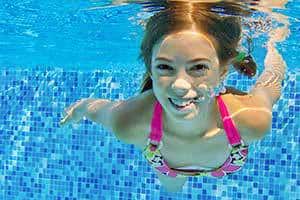 Our swim program is designed to promote water safety, knowledge, aquatic adjustment, and increased swimming readiness and skills for ages 12 months and up.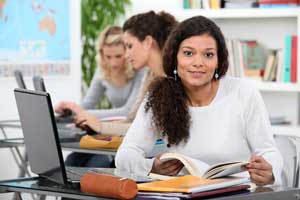 A world full of fun, opportunity and practical, profitable skill is just a click away.  Earn more. Do more. Explore.  Browse the full catalog or sections:

Launch your career. Train for advancement. Refresh your skills. Wherever you are on the road to your healthcare career, we'll help you get well on your way. Browse the full catalog or sections:
Business & Industrial Training

Talk to us about convenient, completely custom, training solutions for your business that give you the highly-skilled, profit-generating workforce you need.
View Industrial Training catalog
Business Skills catalog, coming Fall 2016
Continuing Education Mission Statement
To provide a variety of avocational and vocational education courses that educate, entertain and enrich the diverse interest and needs of our community. Texarkana College Continuing Education endeavors to make high quality continuing education opportunities regularly available, as needs dictate, to residents of this area.
Want to teach?
Our instructors are business people, housewives, teachers, secretaries, lawyers, and much more. Do you have a special talent, skill or set of ideas that can be passed on to others? The requirements are simple: a love for your subject and a desire to share this expertise with others. Experience the fulfillment that comes with utilizing your talent! Earn income and share your expertise by signing up to teach a Continuing Education course today.
Return all registrations and payments to:
Continuing Education
Texarkana College
2500 North Robison Rd.
Texarkana, TX 75599