Alumni of the Month: Gaye Beard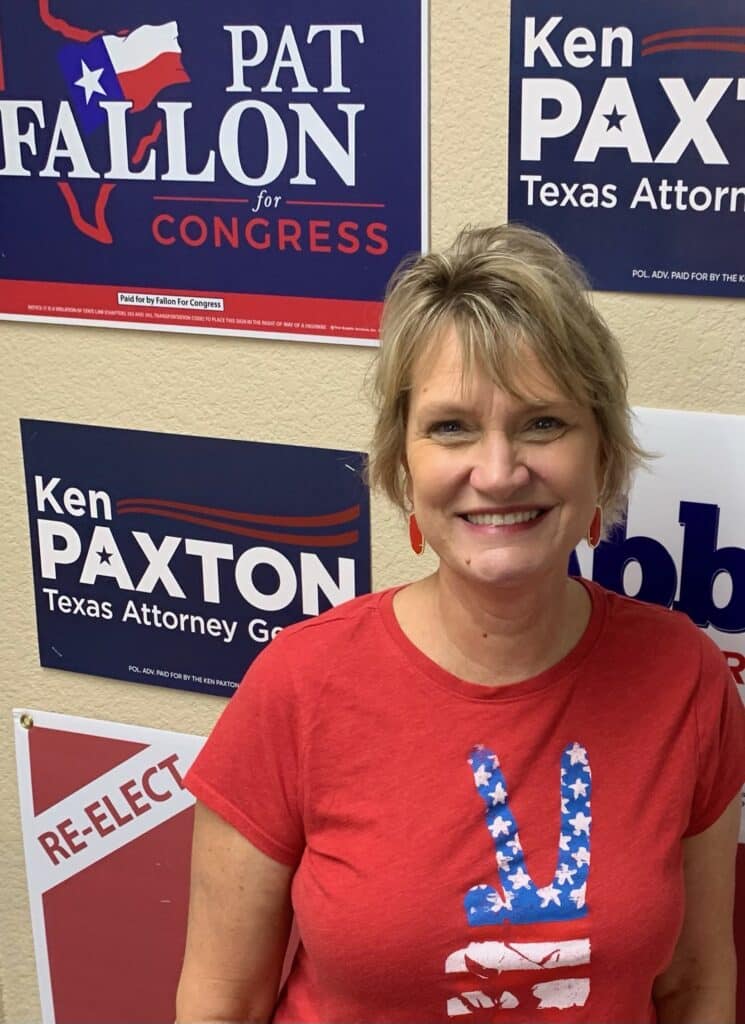 Gaye Beard, Case Work Manager for Congressman Pat Fallon, has had over a 40 year journey with Texarkana College. From taking a TC satellite course at Maud High School, to now having office space on the TC campus (with Congressman Pat Fallon), Gaye has had a lifetime of experiences with TC.  
"My first interaction with TC was during my time at Maud high school. My dad, Roy Foster, taught my computer programming satellite course." Gaye graduated from Maud HS in 1985 and attended TC from 1985-1987. She majored in general studies and enrolled in core classes to receive credits to then transfer to University of Texas – Arlington.  
"I chose to attend Texarkana College because it was affordable, close to home, and my dad was a professor there. I really loved my time at TC. I had a work study job in the Pinkerton Center and worked at the front desk. I was able to interact with and meet so many people."
Fun fact – one of the people Gaye met on the TC campus was Kelly Mitchell (now president and chief operating officer of TEXAR Federal Credit Union). "I introduced Kelly to my childhood best friend, Lisa Ware, and the two have been married for over 30 years. I was even the Maid of Honor in their wedding!"
Following her time at TC, Gaye transferred to the University of Texas – Arlington where she received a bachelor's degree in social work. After graduation she worked as a flight attendant with American Airlines and then pursued her passion for social work and was hired by Danita Abernathy to help build the Children Advocacy Center with CASA.
Gaye served as the program director with the Children's Advocacy Center for two years before moving to Cleburne, TX and started another children's advocacy center. From 1999-2009, Gaye raised her children and volunteered throughout her community. In 2009, she moved back to Texarkana and worked for A World For Children (a foster care agency that recruits and retains foster homes). Gaye worked in case work with A World For Children for 12 years before becoming the Case Work Manager with Congressman Pat Fallon. 
"Congressman Fallon has different district offices throughout the region, and I am the representative in the Texarkana district office." Gaye is available to constituents and manages cases that come through the office. "Any concern someone local has regarding a federal entity can contact our office and we will assist them in any way we can."
Gaye has thoroughly enjoyed her time with the Congressman's office and loves being housed on the TC campus. "TC is such a family atmosphere where you feel plugged in, connected, and taken care of. That has been true since my very first involvement in the 1980s to my experience now. Dr. Jason Smith, President of TC, has gone above and beyond to take care of our office. They have really made me feel like I am part of the TC family."
In her spare time, Gaye and her husband, Jimmy, spend time with their children and grandchildren. She enjoys reading, traveling, and playing tennis. You can connect with Gaye and Congressman Fallon's office by visiting https://fallon.house.gov/.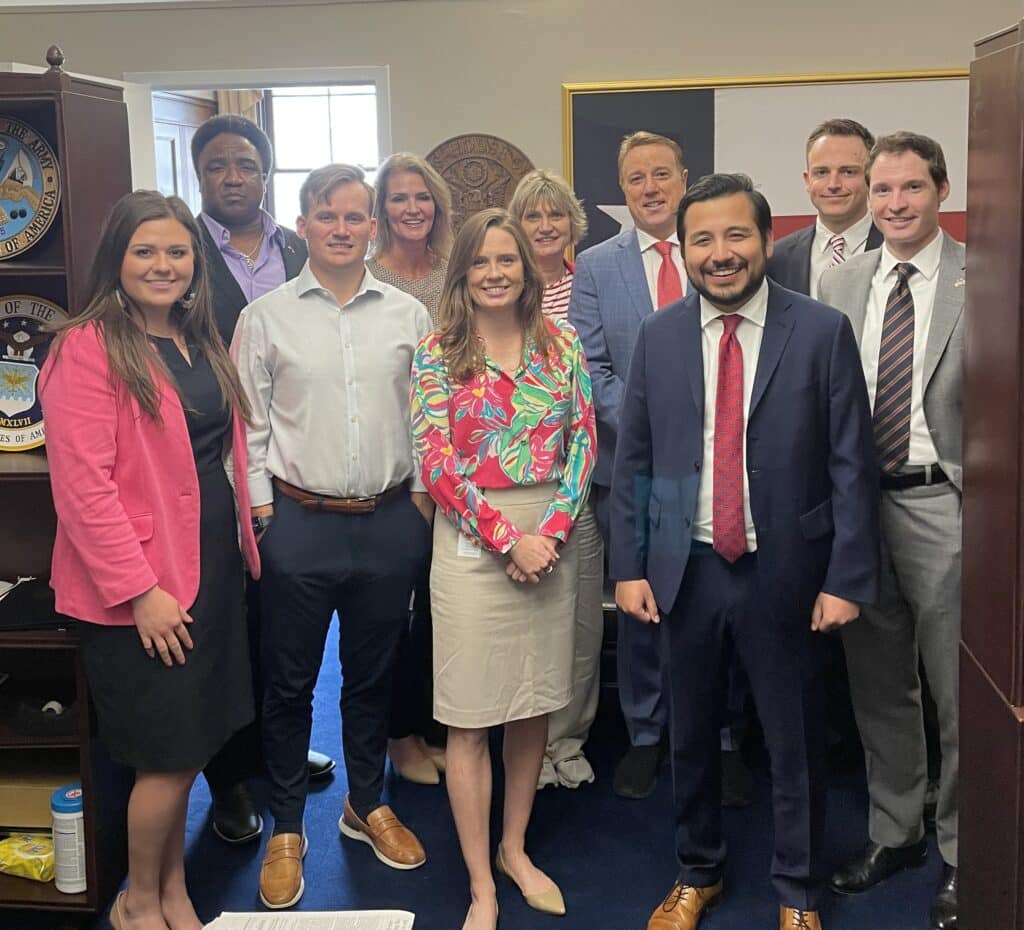 ---
Related to TC Foundation
Tagged with Alumni of the Month