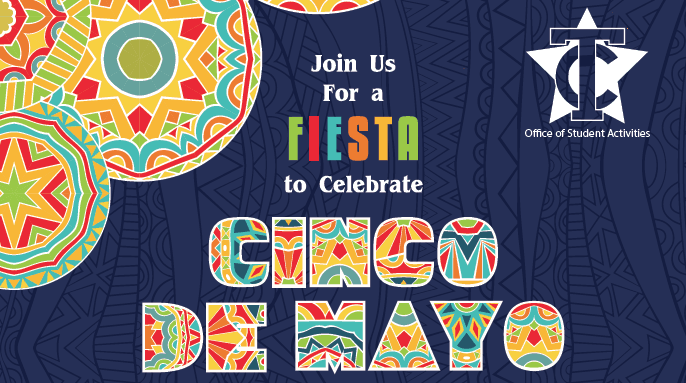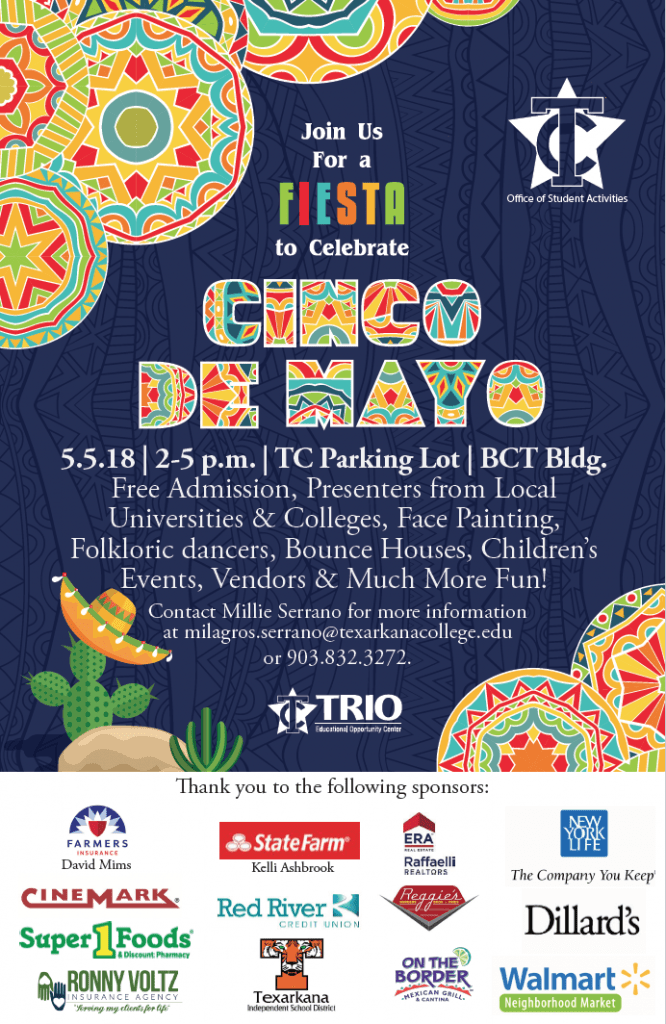 Texarkana College is getting ready to celebrate Cinco de Mayo on Saturday with two different events on campus. A soccer tournament, hosted by the TC Cultural Awareness Student Association, will take place starting at 8:30 a.m. on the Texarkana College soccer field, then a Cinco de Mayo Fiesta, hosted by the Educational Opportunity Center, will be from 2:00 p.m. – 5:00 p.m.
The soccer tournament will consist of teams made up of high school and college students, but will offer free entertainment for the entire family.
"Teams will need to pay $20 to play in the tournament but anyone is welcome to come watch for free," said Dr. Theresa McDonald, sponsor of TC Cultural Awareness Student Association.
After the soccer event, participants and audience members alike are welcome to walk across campus to the Cinco de Mayo fiesta that will be held in the parking lot next to Levi Hall, located in the Business and Computer Technology building. The fiesta will include events like face painting, folkloric dancers, bounce houses, presenters from local universities and college, and more. The event will be free but authentic Mexican food will be available for purchase from the TC culinary department.
"The purpose of the Cinco de Mayo celebration is not only to raise cultural awareness regarding the Hispanic culture but to raise money for our new EOC Scholarship Fund," said EOC recruiter Milagros "Millie" Serrano. "The Educational Opportunity Center helps adults navigate through the admissions and financial aid process of the college of their choice."
The TC Educational Opportunity Center is located on the Texarkana College campus in the Nelson Administration building in the Office of Enrollment Services. Contact EOC recruiters for more information on services offered such as admissions assistance, financial aid assistance, GED assistance or visit their site online at https://www.texarkanacollege.edu/educational-opportunity-center/