Texarkana College Trustees Say Farewell to Longtime Board Member Kaye Ellison
At Monday's Trustees meeting, TC Board President Kaye Ellison announced her resignation as a TC Trustee. Ellison served on TC's Board of Trustees in Place 5 for ten years. Dr. Jason Smith, TC President, said Ellison devoted countless hours of gracious service to TC's faculty, staff, and students and was a vital part of the success of TexRep due to her generous talent and volunteer work in costume and set design.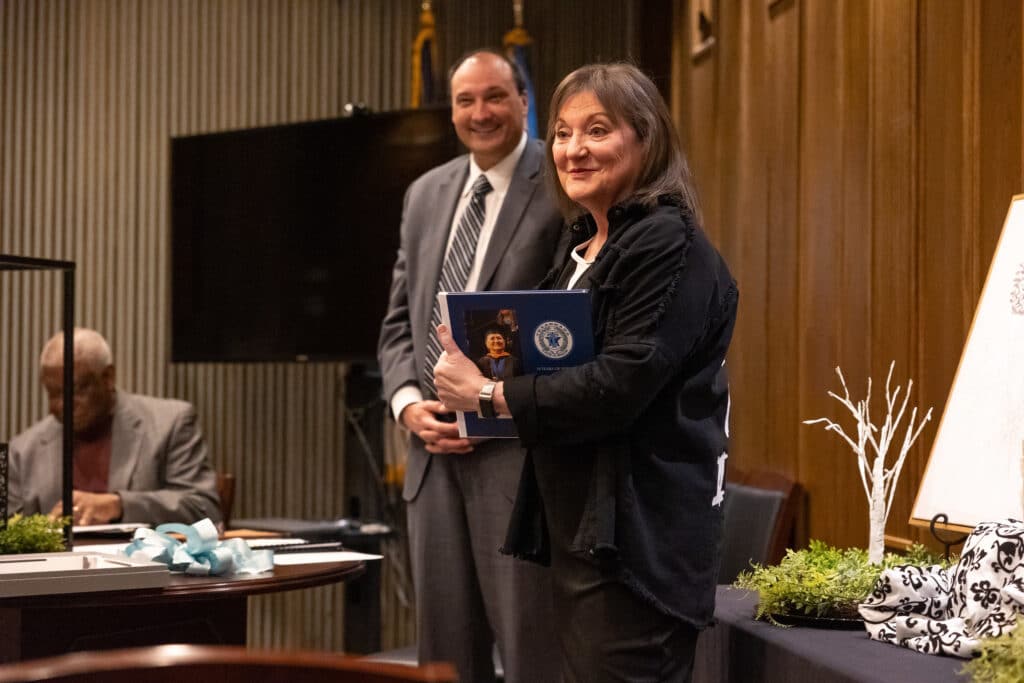 "Texarkana College will never be able to adequately thank Kaye Ellison for her service to our institution," said Smith. "She has been an advocate for TC during times when the college was restructuring, recovering from financial strain, and now expanding and growing. Mrs. Ellison's vision and leadership has helped us stay the course and prepare for the future. TC is a better place because of Mrs. Ellison and her service to Bowie County. She will be greatly missed as a member of the Board of Trustees, but we will always be grateful to her for her service."
Initiatives Ellison helped guide during her years of service include the successful Bowie County annexation election, the Perot Leadership Museum and replica of the Gabriel Ross Perot Cotton Sales Office, the establishment of the TC Fire Academy, the dedication of the Cindy Cook Sandefur Tennis Center, the dedication of the Patterson Health Science Center, the construction and opening of the Betty and Buddy Ledwell Workforce Training Center Building, the dedication of the Dr. Shirley Finn Nursing Skills lab and Legacy celebration, and most recently, the construction and opening of the McCulloch Industrial Technology Center. Mrs. Ellison also participated in countless TC Commencement ceremonies, LVN graduations, check presentations, TC campus events, and TexRep productions as an actress and costume designer.
"Mrs. Ellison has guided the TC Board of Trustees with excellence and outstanding leadership," said Smith. "The TC Trustees and administration thank Mrs. Ellison for her years of service and dedication to Texarkana College."
In other business, Trustees appointed Derrick McGary to fill the Board vacancy in Place 5 resulting from Ellison's resignation. Smith said he is glad to welcome back Mr. McGary who previously held a position on TC's Board of Trustees.
"Mr. McGary began his service as a Trustee in 2017 as the Place 1 board member," said Smith. "In November 2022, Mr. McGary resigned from his board position due to a change in his residence address which moved him out of the Place 1 district. Now, with a vacancy in the at-large Place 5 position, which represents all of Bowie County, Mr. McGary is once again able to serve as a trustee. Mr. McGary's experience on the TC Board, his connection to TC as an alumnus, his commitment to public service, and his dedication to helping our community grow and thrive, are a just a few reasons why he is a good fit to fill the Place 5 vacancy," said Smith.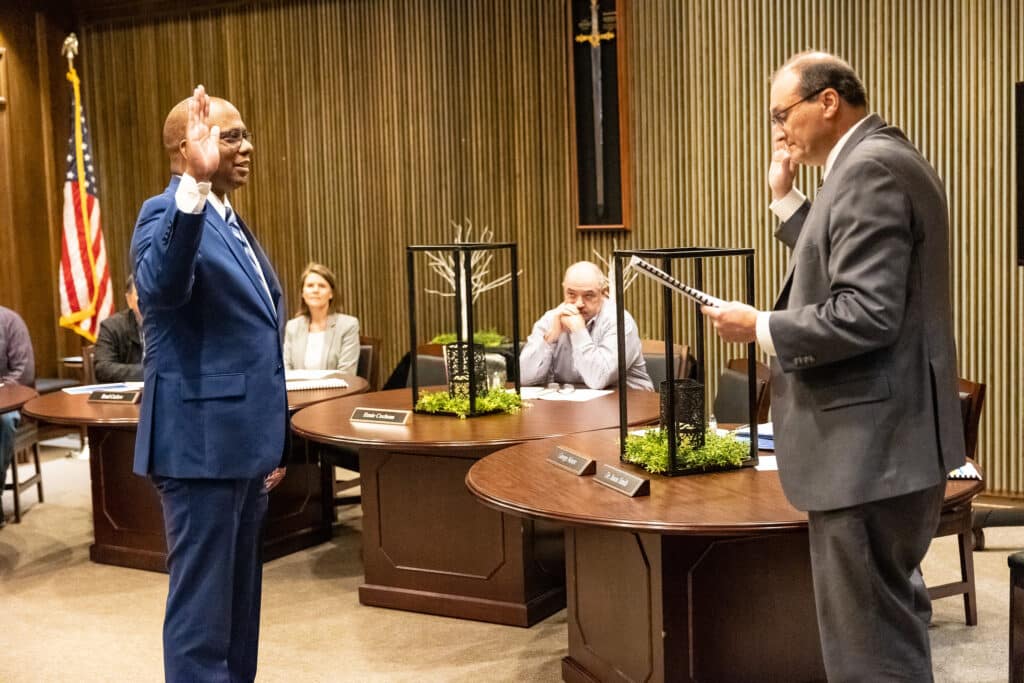 Mr. McGary will serve in Place 5 until the next election in November 2024 at which time he may submit his intent to run for the remainder of the term of Place 5 ending in 2026.
---
Related to College Wide, Community, Press Releases