TC Foundation unveils new donor wall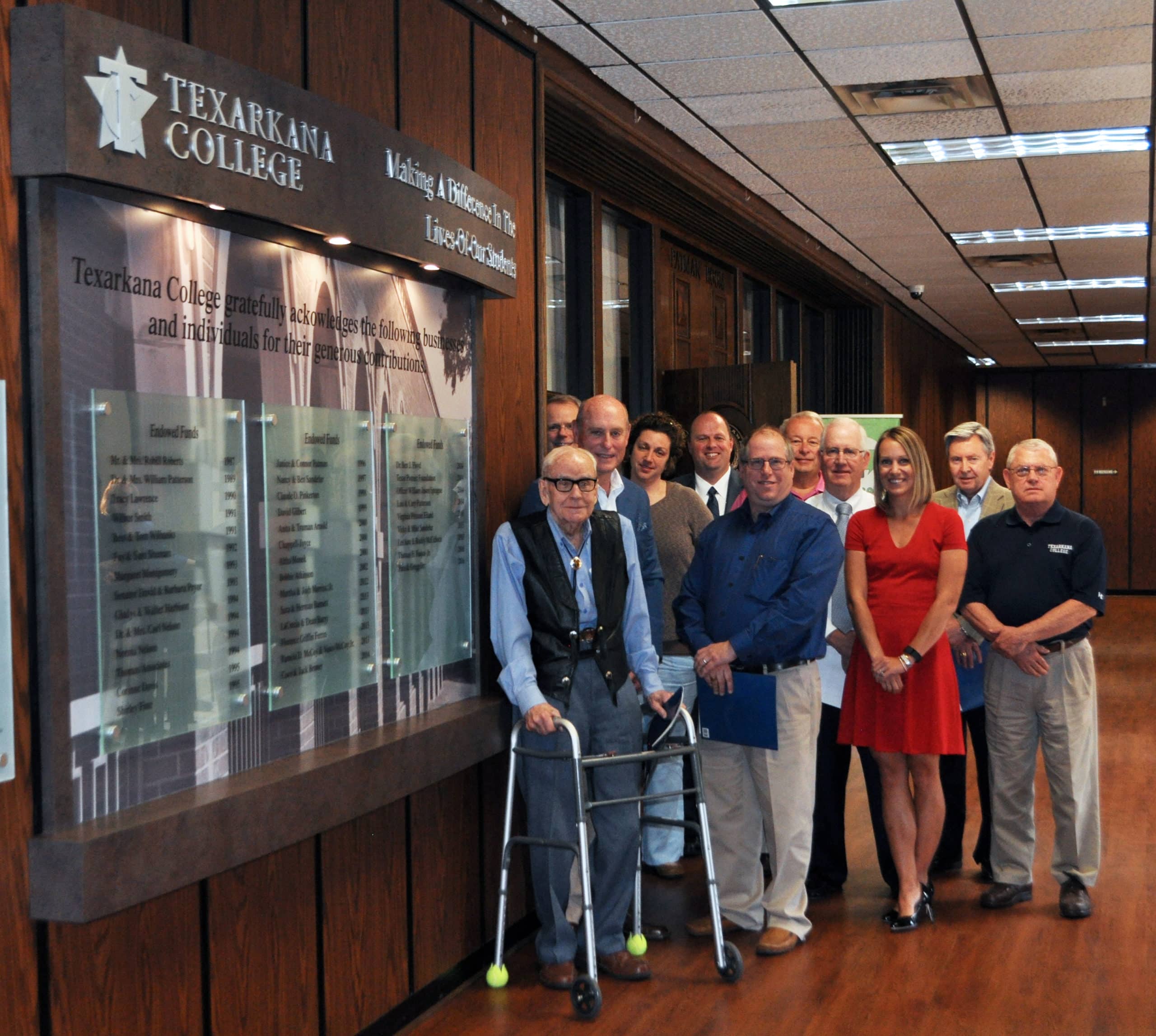 The Texarkana College Foundation unveiled a new permanent display honoring the College's donors during its quarterly board meeting on April 28. The donor wall, built by TC's construction technology department, highlights donors who have given $25,000 or more toward an endowment, along with separate panels featuring annual donors who have given $1,000 or more during each calendar year starting with 2014-2015. TC will continue to add new panels each year to honor annual donors.
"TC is blessed to have incredible support from our community," said Katie Andrus, Director of the TC Foundation. "We want to thank our past and current donors. These gifts truly make a difference in the lives of our students."
McKenzie Madill, a 2015-2016 TC Presidential Scholar, was also present to thank the TC Foundation Board for supporting this scholarship program.
"I do not believe I would have had a chance to attend college if it were not for the Presidential Scholarship," Madill said.
TC has received 247 applications for the scholarship program for 2016-2017. Mike Craven, TC Foundation Board Chair, said the foundation must raise additional endowment funds to support these scholarships in the future.
For additional information or to make a donation, please contact Katie Andrus at (903) 823-3125 or katie.andrus@texarkanacollege.edu.
---
Related to College Wide, Featured, News, Press Releases, TC Foundation