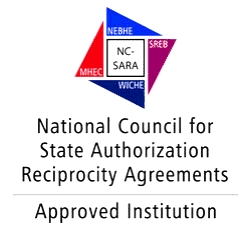 Distance Education at Texarkana College offers students a convenient way to take classes. A wide variety of online courses are available. Our online courses are fully accredited and offer the same high quality of instruction and rigor as traditional classes. The registration process, course content, and course credit is the same as equivalent courses held on campus. Most of our online courses provide an orientation online, but a few do require the student to attend an on-campus orientation. You can find out what your specific instructor requires by clicking on the link below for specific course orientation information.
If you have any questions regarding distance education at Texarkana College, please contact Kirby Fowler, kirby.fowler@texarkanacollege.edu, 903-823-3392.

Looking for more options in online courses?
Consider the Virtual College of Texas.  Enroll at TC and choose from online course offerings at 74 colleges across Texas.  Over 180 certificate programs and 50 degree programs are available.  Why are you waiting?  Get started today with online programs at Texarkana College.
Learn more at VCT.org.
Search for online classes
Once at the course listings for the semester you're interested in be sure to search for the Type: Web.
Looking for a class not offered at this time?
Register for your classes
Registration for online classes is the same as on-campus classes.  View the registration checklist.
Access your classes
Log into myTC.
Go to the Student tab.
Your classes will be under the Jenzabar eLearning LMS header.
Click the name of the class to enter the online classroom.
If you are able to log into myTC but are unable to enter your online classroom, try going to https://tconline.texarkanacollege.edu/ and log in with your myTC username and password.  If you are still unable to access your classes please contact the Help Desk.
SACSCOC Rules for student verification, privacy procedures, and charges associated with verification of student identity.
SACSCOC Standard 4.8 states: An institution that offers distance or correspondence education documents each of the following:
4.8.1 demonstrates that the student who registers in a distance or correspondence education course or program is the same student who participates in and completes the course or program and receives the credit by verifying the identity of a student who participates in class or coursework by using, at the option of the institution, methods such as (a) secure login and pass code, (b) proctored examinations, or (c) new or other technologies and practices that are effective in verifying student identification.  Click this link to view procedures for student verification .
4.8.2 has a written procedure for protecting the privacy of students enrolled in distance and correspondence education courses or programs.Click this link to view privacy procedures.
4.8.3 has a written procedure distributed at the time of registration or enrollment that notifies students of any projected additional student charges associated with verification of student identity. There are no additional student charges associated with the verification of student identity.
State Authorization for Distance Education
State Authorization for Distance Education Programs and Students
All U.S. States require post-secondary educational institutions to be legally authorized to provide post-secondary educational instruction in their states. Many of these state laws and regulations also apply to online, distance and correspondence educational instruction offered in that state. As such, the Texarkana College and its online/distance education programs must be authorized in certain states prior to offering those courses or programs to students residing in those states. The purpose of this policy is to create a Texarkana College process to comply with any state authorization requirements applicable to Texarkana College online/distance education programs.
Federal and State Regulations on 'State Authorization' of Distance Education
The State Authorization Regulation Chapter 34, + 600.9(c) "If an institution is offering postsecondary education through distance or correspondence education to students in a State in which it is not physically located or in which it is otherwise subject to State jurisdiction as determined by the State, the institution must meet any State requirements for it to be legally offering distance or correspondence education in that State. An institution must be able to document to the Secretary the State's approval upon request."