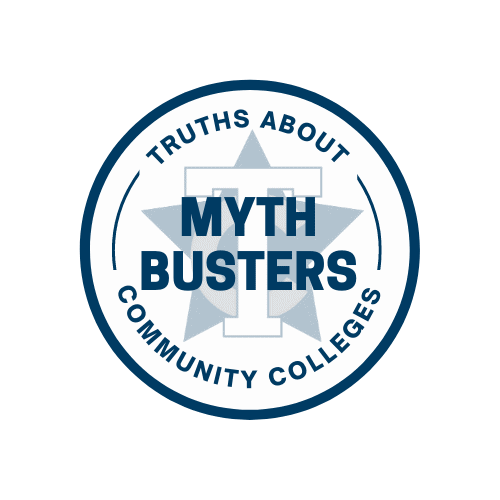 Welcome to the Texarkana College MythBusters Series!
Hosted by our very own President, Dr. Jason Smith, we are going to bust some myths about community colleges and answer some common misconceptions about colleges in general.
We hope you enjoy and stay tuned as we add new topics over the upcoming months!
Actually, community colleges offer a variety of student life options and can give you the same on-campus experience that you can get at universities!
Texarkana College offers:
Intramural sports
Honor societies
Student cohorts
More information on student life at TC
But in reality, Community college professors are highly qualified, often award-winning specialists in their fields. Some are have more qualifications to teach than many university professors!
TC professors are here for YOU. Our instructors strive to help you learn and accomplish your goals.
In addition to Masters and Doctoral degrees, Texarkana College Professors have earned a variety of honors and recommendations:
Do you want a professor who puts your learning as their focus, with industry experience, at a lower cost to you? A community college is a place for you.
See more on TC professors' qualifications here