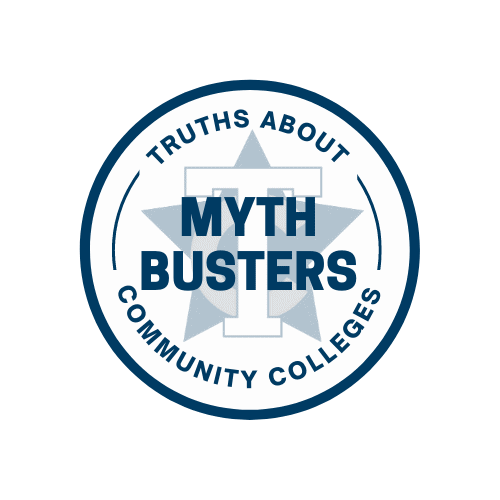 Welcome to the Texarkana College MythBusters Series!
Hosted by our very own President, Dr. Jason Smith, we are going to bust some myths about community colleges and answer some common misconceptions about colleges in general.
We hope you enjoy and stay tuned as we add new topics over the upcoming months!
Myth #1: Community Colleges don't offer student life
BUSTED!
Actually, community colleges offer a variety of student life options and can give you the same on-campus experience that you can get at universities!
Texarkana College offers:
Intramural sports
Honor societies
Student cohorts
More information on student life at TC