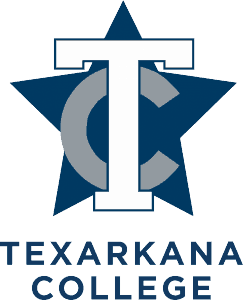 May 2020
Dear Graduate,
Congratulations! The Office of Enrollment Services is excited about your accomplishment and wanted to pass on some important information as it relates to your upcoming commencement.
Commencement: The Spring 2020 commencement ceremony will take place on Tuesday, May 19, 2020 at 7:00 pm at First Baptist Church Texarkana. Graduates need to arrive by 6:00 pm and proceed to the Grand Atrium for check-in. Please arrive dressed in your cap and gown. Graduates can have up to 4 guests attend the ceremony. While guest do not need a ticket to attend, seat saving will not be allowed after 6:30 pm. Overflow seating will open in the Atrium for guest at 6: 55 pm once the sanctuary and balcony is full.
Commencement Live Stream: The graduation ceremony will be streamed live and can be accessed at www.texarkanacollege.edu.
Decorum: The graduation ceremony is a celebration, but also a formal academic event. The celebration manifests itself in the dress of the students and faculty adorned in academic regalia, and the joy and satisfaction of accomplishment. The ceremony is also marked by seriousness where the actual conferring of degrees signifies the hard work of everyone involved: students, faculty, administrators, and family. Enclosed are general dress code guidelines for your sincerest consideration.
RSVP for Commencement: Please let us know you are participating in commencement by completing the RSVP link by Friday, May 15, 2020.
Commencement Rehearsal: In order to be properly prepared, commencement rehearsal will take place on Monday, May 18, 2020 at 11:00 am. While it is not required, we strongly encourage graduates to attend.  Rehearsal will take place in the First Baptist Church Texarkana Sanctuary. Entry for rehearsal will take place from the East Foyer.   
Location: Both the rehearsal and ceremony will take place at First Baptist Church Texarkana formerly First Baptist Church, Moores Lane. While the church has ample parking, we encourage graduates to park in the Scout Hut parking section near Cowhorn Creek. Below is the church address.
First Baptist Church Texarkana
3015 Moores Lane
Texarkana, TX 75503 
First Baptist Church Graduation Parking Map
Cap and Gown/Graduation Announcements: Cap and Gowns along with graduation announcements are available for purchase in the Texarkana College bookstore. The bookstore is located at Texarkana College in the Truman Arnold Student Center and is open daily; check with them for all your graduation needs.
Honor Cords: Honor Cords are available to graduates receiving an Associates of Arts, Associates of Science, or Associates of Applied Science who have a 3.25 accumulative/career GPA or higher; the GPA is based off your previous semesters course work. Honor Cords are $5.00 and can be purchased at the student account window in the Nelson Administration Building. Honor Cords will be distributed in the Office of Enrollment Services beginning Monday, May 11 through Friday, May 15; please bring your receipt showing you have paid.
First Generation Cords: First Generation Cords are available to graduates who participate in commencement. First Generation is defined by any student who has parents that have never received a bachelor's degree. The Texarkana College Foundation is paying for the first 100 graduates participating in commencement who are classified as first generation. Cord distribution will take place in the Office of Enrollment Services beginning Monday, May 11 through Friday, May 15.
Diplomas and Certificates: Each graduate will receive a diploma tube when walking across the stage at commencement. Official Diplomas and Certificates will be available for pick-up in the Office of Enrollment Services beginning Friday, June 26, 2020. Please bring your photo ID when you come to pick up your degree.
Flash Photography: Flash Photography is the official photographer of commencement. Every graduate is photographed and mailed a proof after the ceremony.
Texas A&M-Texarkana: Students interested in transferring to Texas A&M-Texarkana are encouraged to contact Katelyn Sloan at 903.823.3060 or through e-mail at ksloan@tamut.edu.
If you have questions related to commencement, please do not hesitate to contact us at 903.823.3012 or through e-mail at graduation@texarkanacollege.edu.
Again, congratulations and best wishes with your future endeavors.