College names Courtney Shoalmire new dean of Health Sciences Division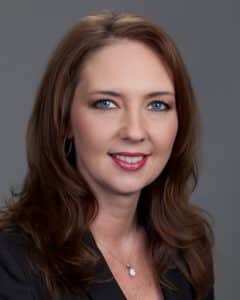 For more information please contact:
Suzy Irwin- Texarkana College Public Relations
suzanne.irwin@texarkanacollege.edu
Texarkana, Texas– In a regular meeting on January 26, 2015, the Texarkana College Board of Trustees took action to approve a recommendation by Texarkana College Administration to name Courtney Shoalmire, MNSc, MSN, RN, as Dean of the William R. Patterson Health Sciences Division.  A search committee recommended Shoalmire to TC Administration as the lone candidate for the position.  Cynthia Montgomery, who held the position since 2012, recently stepped down as Dean and will continue to serve as a faculty member in the Health Sciences Division at Texarkana College.
Shoalmire has over thirteen years of professional experience in both theory and clinical components of healthcare instruction and leadership from her employment with the University of Arkansas for Medical Sciences College of Nursing at Hope and at Texarkana College.  Recently, while employed by Texarkana College, she served as one of nine national project coordinators to work on a multi-million dollar Department of Labor grant where she was solely responsible for local implementation, data collection and analysis, as well as development of community stakeholders and employer relations to help assist students in job placement.
Shoalmire began her career in healthcare as a student at Texarkana College where she earned her Associate of Applied Science in Nursing. She continued her education at the University of Arkansas for Medical Sciences where she earned a Bachelor of Science in Nursing, and a Master of Nursing Science leading toward certification as an Acute Care Nurse Practitioner. She also completed a second master's degree from Loyola University, New Orleans, in Health Care Systems Management and is currently pursuing a Doctorate of Education in Higher Education Leadership from the American College of Education.
"Having started right here at Texarkana College as a student and going on to achieve great success in her professional career, Courtney is a perfect fit for our institution and our students who will see her as a role model," said TC President James Henry Russell. "She was raised in Texarkana by parents who are healthcare professionals and who know the challenges facing today's healthcare systems.  In fact, her husband, Charles Shoalmire, is also a local health care professional. Our students will benefit from her depth of experience in clinical and classroom environments as well as her familiarity with current healthcare trends and developments."
Shoalmire will be responsible for overseeing Texarkana College's programs in health sciences which include Associate Degree Nursing, Associate Degree in Applied Science in Emergency Medical Technology, and certificate programs in Vocational Nursing, Pharmacy Tech, Emergency Medical Responder (EMR), Emergency Medical Technician (EMT), Advanced Emergency Medical Technician (AEMT), and Paramedic.
"It is an honor and privilege to serve Texarkana College, our students, and the community as Dean of the Health Sciences division," Shoalmire said. "Moving forward, I will continue the legacy of those who served before me and maintain the integrity and quality of the health sciences programs.  Increasing the use of technology and flexibility in class scheduling are two areas I will focus on initially."
Texarkana College's Health Sciences division is historically one of the oldest and most successful nursing programs in the entire southwest region of the United States.  The TC Associate Degree Nursing program, which was accredited in 1959, was the first program of its kind in the state of Texas. It was founded by the late Dr. William R. Patterson who saw the need for a state of the art school of nursing in our region to help support the rapidly advancing field of medicine.  Today, thousands of students have earned their nursing degree or certificate from Texarkana College's program and are working as professionals in their field earning competitive wages.  The TC Health Sciences Division has recently undergone an expansion into a new facility with updated classrooms and training tools making it one of the largest programs in the region. In addition, in Fall 2014, the family of Dr. William R. Patterson gave the Division a $1 million dollar gift to facilitate enhancement of current instruction and technology for students. The new facility was named in Dr. Patterson's honor.
Donna McDaniel, Texarkana College's Vice President of Instruction said, "Courtney's education, experience and established reputation give her the foundation for great success as the new leader of the Dr. William R. Patterson Health Sciences Center.  Through collaboration, teamwork and innovative changes, she and the Health Sciences faculty will ensure Texarkana College remains the premier Health Science program in this region."
---
Related to College Wide, News, Press Releases