Professional Driving Academy
Allied Health Professions
Community & Business Education
Earn more. Do more. Explore.
"What do you want to be when you grow up?"
It sounds like an odd question to ask someone your age, but it isn't. There was a time in your life when you would try anything… everything. Life was a place to learn and play.
It still is.
At Texarkana College, we know that "growing up" and growing what you know happens your whole life long. The revolutionary car maker, Henry Ford said it this way, "Anyone who stops learning is old, whether at twenty or eighty. Anyone who keeps learning stays young."
It's never too late to learn. From Dale Carnegie business secrets to dancing the rumba, Texarkana College CBE can teach you the skills to forge ahead. We can also teach you the skills to forge a knife in Introduction to Bladesmithing, and a whole lot more.
Let us help you grow what you know.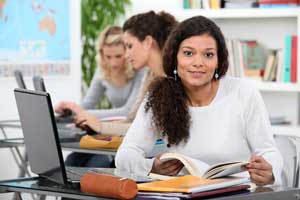 A world full of fun, opportunity and practical, profitable skill is just a click away.  Earn more. Do more. Explore.  Browse the full catalog or sections:
On-demand online 
View our online personal enrichment offerings, in partnership with Ed2Go.

Launch your career. Train for advancement. Refresh your skills. Wherever you are on the road to your healthcare career, we'll help you get well on your way. Browse the catalog by sections:
In-Person Healthcare Professions courses
Business & Industrial Training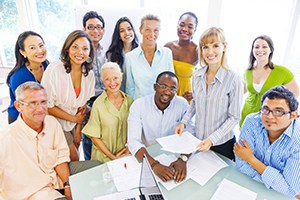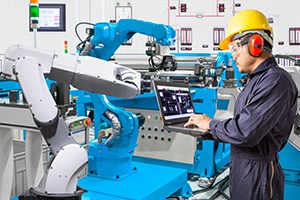 Talk to us about convenient, completely custom, training solutions for your business that give you the highly-skilled, profit-generating workforce you need.
View Industrial Skills catalog
On-demand online 
View our online offerings, in partnership with myEdToday.
Community & Business Education Mission Statement
To provide a variety of avocational and vocational education courses that educate, entertain and enrich the diverse interest and needs of our community. Texarkana College CBE endeavors to make high quality continuing education opportunities regularly available, as needs dictate, to residents of this area.
Registration
Walk-in registration takes place at the Community & Business Education Center in the Texarkana College Administration Building.
You are urged to register as soon as possible for any course you wish to take. Some courses fill up quickly or have limited space available. Unless otherwise stated, registration is continuous until a class begins or is full. Registration and payment of tuition are required prior to beginning of class. Payment is due at time of registration. If payment is not made the day of registration, student will be dropped from the class. We prefer that you register one week in advance to ensure the class makes.
Entrance Requirements
Community & Business Education classes are offered on a non-credit basis. Generally, there are no entrance requirements. Course descriptions will include prerequisite for enrollment, if any. Unless otherwise stated in the course description, the minimum age for most classes is 16 years.
Senior Discounts
Some of the classes listed offer a discount for senior citizens of 15% (ages 60 or over). Please contact our office for more information. Excludes CPR, First Aid & ACLS.
Books & Supplies
Although many courses do not require a text, some specialized courses require text and other supplies. Unless otherwise noted, the text fee is included in the course tuition. Texts will be distributed to students the first class meeting.
Cancellations
Each course requires a minimum number of students before it can be held. As a general rule, the final decision whether to run a course or cancel it is made by noon of the scheduled starting date. If the college cancels a course for any reason, every effort is made to notify those registered. Refunds will be processed within two weeks. Texarkana College reserves the right to substitute instructors, reschedule classrooms or adjust pricing if necessary. Inclement weather cancellations will not be made up.
Want to teach?
Our instructors are business people, housewives, teachers, secretaries, lawyers, and much more. Do you have a special talent, skill or set of ideas that can be passed on to others?
The requirements are simple: a love for your subject and a desire to share this expertise with others. Experience the fulfillment that comes with utilizing your talent!
Earn income and share your expertise by signing up to teach a CBE course today.
Return all registrations and payments to:
Community & Business Education
Texarkana College
2500 North Robison Rd.
Texarkana, TX 75599
100% Refund Policy
Most Community & Business Education classes – request a refund 24 hours prior to the first class meeting
Kids' College – request a refund one week prior to the first day of Kids' College
Bladesmith classes – request a refund 3 weeks prior to the first class meeting