Celebrating Black History
Conversations with Career Influencers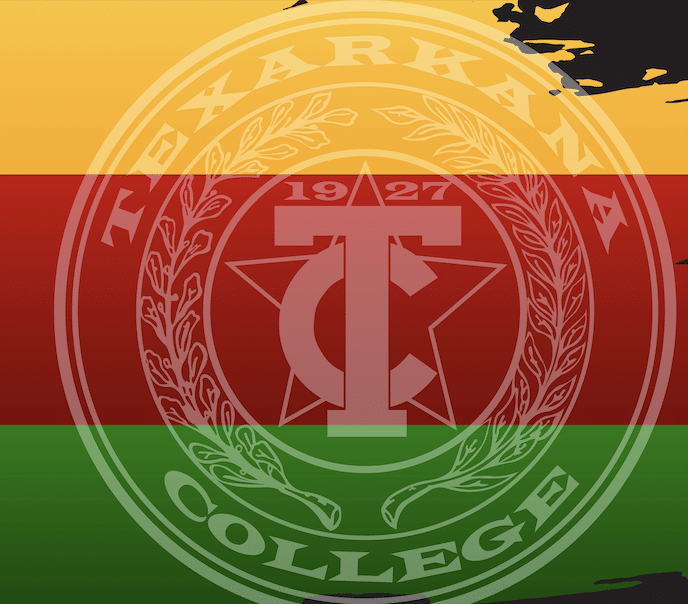 Community Discussion with Black Professionals
Join us for a Community Discussion with Black Professionals on Thursday, February 23rd from 12:00-1:30pm in the Truman Arnold Student Center Great Room, free lunch for those in attendance – RSVP at bit.ly/TCBHM.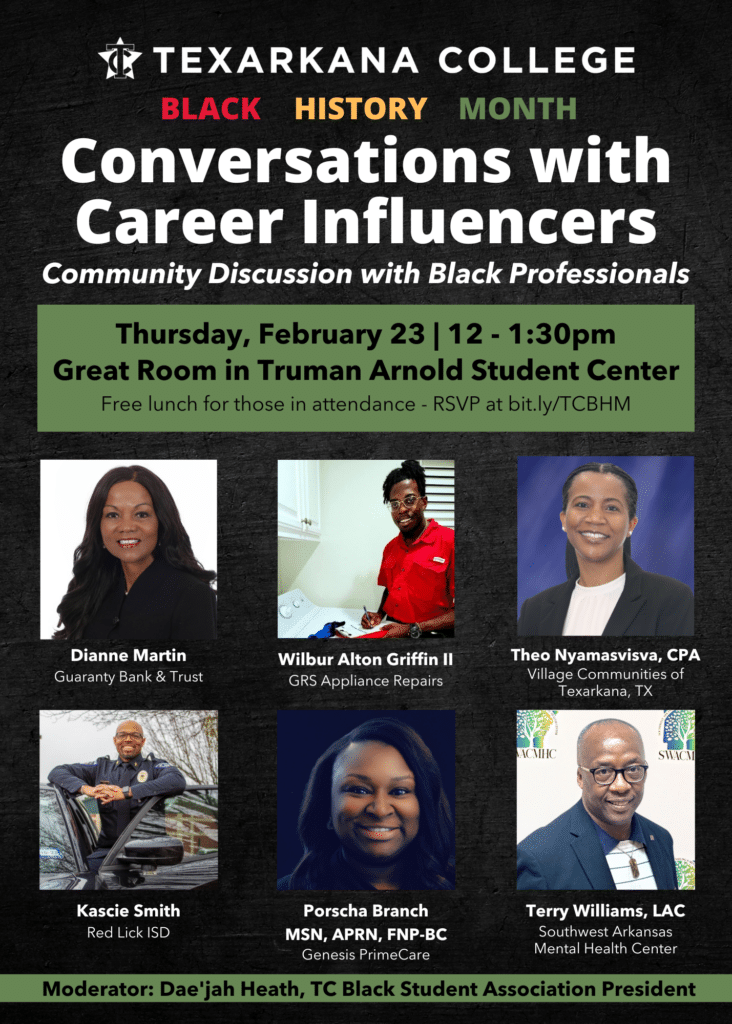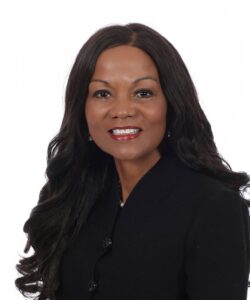 Dianne has worked for over 25 years in various positions in the banking industry from Bank Regulatory Compliance to Regional Credit Manager for Commercial Lending to Regional President, and has worked as a Commercial Lender for over 20 years. Dianne is active in her local community, serving as Past President and currently, Treasurer of the Texarkana Salvation Army Advisory Board, member of Wilbur Smith Rotary, Treasurer for Texarkana Regional Arts and Humanity Council Board, Finance Secretary for Lonoke Baptist Church, and serving on the Women for Texas A&M Board. Born in Marshall, Texas, Dianne attended University of Texas in Austin, Texas and received her Bachelor's Degree in Accounting.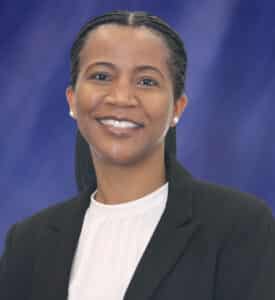 Theodore Nyamasvisva, known as Theo, is a Certified Public Accountant (CPA). She immigrated to the United States in 2000 from Zimbabwe, Africa. Her educational journey began by earning an Associate Degree in Accounting from Brookhaven College in Dallas. Subsequently, she earned a Bachelors and a Master's Degree in Accounting and Information Management from the University of Texas at Dallas (UTD). She currently works as the Controller for Village Communities of Texarkana, Texas (VCTT), formerly known as the Housing Authority of Texarkana, Texas (HATT). VCTT owns, develops, and invests in affordable housing that provides housing to thousands of people in Texarkana, Texas and across the state of Texas. Theo is responsible for financial management and reporting and assists in strategic decision making for the $110 million dollars in assets and approximately $15 million dollars annual operating budget. She enjoys being a CPA because numbers make a difference behind the scenes.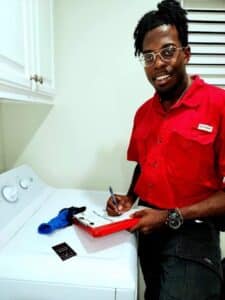 Alton Griffin II, from Texarkana, TX is the grandson of the legendary "Big DADDY GRIFF", a true pioneer and longtime DJ/Radio personality. Alton graduated in 2008 from Texas High School and then attended a two-year HVAC vocational program at Texarkana College. The HVAC program gave Alton access to jobs where he traveled across the four-state region learning and honing his skills. Following his travels with work, Alton returned to Texarkana and opened his own HVAC business, GRS Appliance Repairs. This local black owned and operated business brings a much-needed service to the Texarkana region.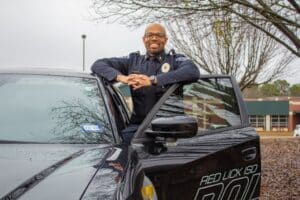 Kascie Smith serves as the inaugural Chief of police for Red Lick Independent School District Police Department since 2019. Chief Smith began his law enforcement career with Arlington and Addison Police department where he served as a recruit, patrol officer, crime scene investigator, and community liaison officer. Chief Smith was an educator and coach for over twelve years before entering into law enforcement. The transition in becoming the Chief of Police of Red Lick ISD has been rewarding, combining Chief Smith's careers in both education and law enforcement. Chief Smith is a certified master peace officer in the state of Texas and earned his bachelors of art (studio art) and minor in business administration from Baylor University. At Baylor University, he was a track and field student-athlete and served as team captain, winning both Southwest and Big XII conference championships. Additionally, Chief Smith is a certified biblical counselor from Southwestern Baptist Theological Seminary and certified remote pilot. Chief Smith will continue his formal education at Texas A&M Commerce (Masters in Applied Criminology). A member of One Community Church in Plano, Texas , he serves as a one of five global regional leaders and a married couple's facilitator with his lovely wife of 15 years.
Chief Smith's goal is to provide a safe environment for students to learn and the staff to teach while being a positive Christian male and a professional role model to our communities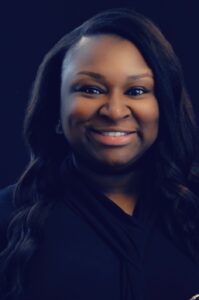 Porscha is a board-certified Family Nurse Practitioner. She is employed with Genesis PrimeCare-Texarkana, AR. Porscha received bachelor's degrees from Southern Arkansas University in the fields of Psychology and Nursing, before completing her Master of Science in Nursing degree at Walden University in 2017. She is a wife, mother of 3, and active member of her church, where she serves as president of the health ministry. In her free time, she enjoys traveling, shopping, and spending time with family.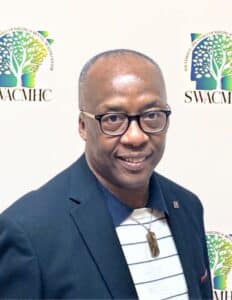 Terry Williams was born and raised in Texarkana, Arkansas and is the youngest of six children.
He graduated from Texarkana Arkansas Senior High School and has an associate degree in alcohol and drug counseling from Texarkana College. Terry is also a graduate of Texas A&M University – Texarkana where he earned a Bachelor of Science degree in Psychology and of Southern Arkansas University in Magnolia, Arkansas where he earned a master's degree in mental health and clinical counseling. Terry has been employed with Southwest Arkansas Counseling and Mental Health Center since February 20, 2012, and is a licensed Associate Counselor and licensed Alcohol and Drug Counselor. He is also an Ordained Baptist Minister and is the current Senior Pastor at Haney Creek Missionary Baptist Church, Ashdown, AR.
Video Series: Reflect
In this first video in our series for Black History Month, we reflect on the many influences, connections, and leaders who have impacted Texarkana College since our beginning in 1927.
Video Series: Connect
Our second video, "Connect," highlights some of the ways to connect with student support programs, organizations, and scholarships on the TC campus.
Video Series: Thrive
In this third video in our series for Black History Month, we learn about Scott Joplin and the music he made popular across the world.
Join us to celebrate Black History Month!
Join us to celebrate as we showcase interesting facts and more throughout the month! Follow us on social media for more information.