Celebrating Black History
"Reflect, Connect, & Thrive"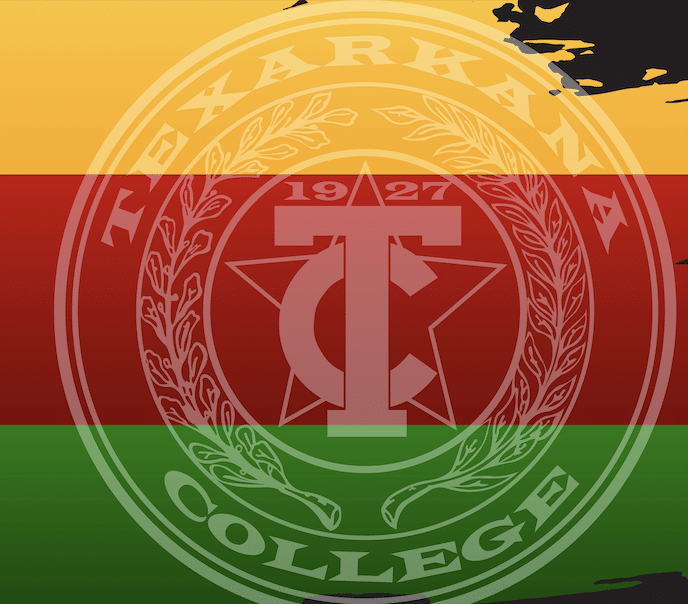 Black Business Leader Panel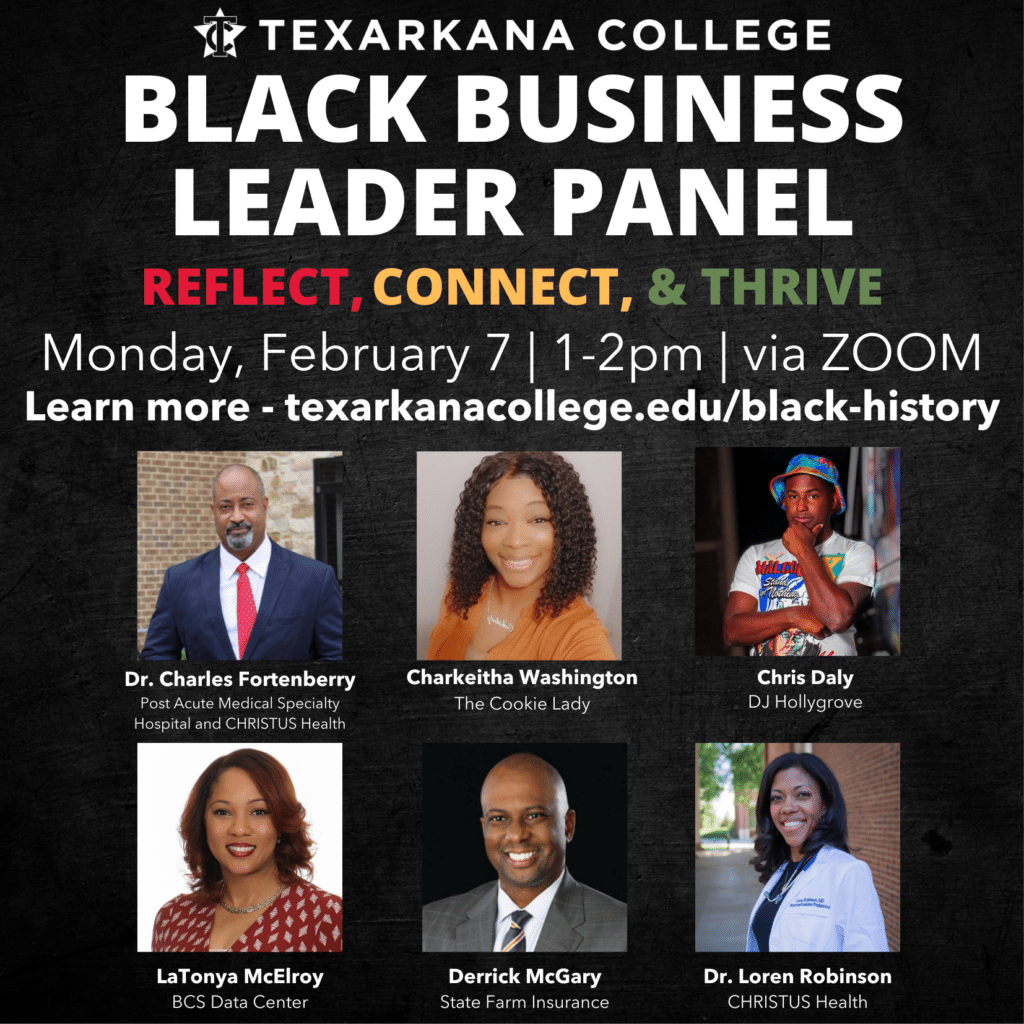 Our first Black History Month Celebration event for 2022 will be a virtual Black Business Leader Panel! Starting on Monday, February 7th from 1:00-2:00pm online through Zoom Meetings, you can listen to some of Texarkana's prominent community leaders and learn about their journeys to success!
This event has concluded, but you can watch the event recording here: https://www.youtube.com/watch?v=SNHaTL4G-aA
Christopher Daly is 31 years old and was born and raised in New Orleans, Louisiana until the age of 15. He has a 9-year-old son and enjoys being a father. Prior to hurricane Katrina, Chris attended high school and performing arts school at the same time. He started his music journey at the age of 2. His father is a professional musician who has traveled all over the world and Chris was inspired to pursue music from his father. He has been on the musical staff at Mount Grove Baptist Church since September 2005 and has been DJing professionally for approximately 10 years. Drums and music have been Chris' dream his entire life and he knew he wanted to do something different when he moved to Texarkana. He loves to make a difference in the community and tries his best to make sure the youth have a bright future.
LaTonya McElroy is the Executive Vice President – Chief People Officer for BCS Data Center Operations and has been in HR for over 16 years, earning both her SPHR and PHR plus Talent Acquisition designations and leading the local Tri-State Society of Human Resources Management as 2022 President. As a part of the Executive team for what began as a start-up company (owned by her Liberty Eylau High School classmate of 1994), LaTonya has been a part of helping BCS Data Center Operations grow from 9 to 160 plus employees across the US in 3.5 years and is hoping to play a part in its continued growth and success. LaTonya is honored to lead an amazing team she calls 'the HR Justice League,' and considers herself a 'Workforce Champion' due her passion for championing the causes of those in the workforce who are trying to break through to the next level of personal and professional development. LaTonya actively participates in meaningful activities to try to contribute to a better Texarkana, serving on various local boards. She is a mother of 5, grandmother of 3, and avid servant-leader of MANY years in the local church, where her husband has been recently installed as Pastor.
Derrick McGary is an agent for State Farm Insurance and is the first African-American State Farm agent ever in the Greater Texarkana area. Derrick also serves on the Board of Trustees of Texarkana College and was the youngest person ever elected to the Texarkana, Texas City Council, serving as the Ward 1 City Council Member from 1997 to 2012. Derrick has also served several other boards including CHRISTUS St. Michael Health Care System, the Texarkana Chamber of Commerce, Bowie County Housing Authority, Texarkana Symphony Orchestra, and the Bowie Central Appraisal District.
After graduation from Morehouse college in 1986, Dr. Fortenberry attended Johns Hopkins medical school. He subsequently completed a 4 year emergency medicine residency USC /Los Angeles County Hospital. Dr. Fortenberry returned home to the Baltimore-Washington area where he began his practice at Washington Adventist Hospital, and in his spare time he completed an MBA at Loyola college in Baltimore. He currently serves as medical director of Post Acute Medical Specialty Hospital in Texarkana Texas, associate medical director of the Christus St. Michael Rehabilitation hospital, and medical director of Christus home health nurses. In the Texarkana community, Dr. Fortenberry is a member of the executive board of the Texarkana Regional Arts and Humanities Council and has served as board president since 2019. He is also a lifetime member of NAACP.
Loren Robinson, MD, MSHP is the Chief Medical Officer and Vice President for Medical Affairs at CHRISTUS St. Michael Health System in Texarkana, Texas where she is responsible for the hospital's quality and safety efforts, as well as physician recruitment. During the COVID-19 pandemic response, Dr. Robinson has served as the Physician lead and Medical Technical-Specialist lead for the Hospital's Incident Command Structure. Prior to joining the CHRISTUS Health team, Dr. Robinson served as Deputy Secretary for Health Promotion and Disease Prevention for the Commonwealth of Pennsylvania. Dr. Robinson is passionate about health equity and strongly believes in a multidisciplinary approach to improving and promoting health equity. A proud HBCU alumna of Spelman College, Dr. Robinson currently serves on the Spelman College Board of Trustees and obtained her medical degree from Duke University. Dr. Robinson completed her residency in Internal Medicine and Pediatrics at the University of North Carolina at Chapel Hill and completed her fellowship in health policy research at the University of Pennsylvania.
Charkeitha Washington is a local business owner that crafts and bakes cookies. She has baked over 200 flavors of treats! Charkeitha has been featured in magazines, newspapers, TV news, and different panels, and has received numerous awards of recognition. She has also been recognized by the Texarkana community for her different works. Charkeitha loves what she does which is why she made the decision to make her homemade treats available to the world. She is dedicated, inspired by the best, and very passionate about her work.  Charkeitha thanks God for her journey, and this is only the beginning!
Video Series: Reflect
In this first video in our series for Black History Month, we reflect on the many influences, connections, and leaders who have impacted Texarkana College since our beginning in 1927.
Video Series: Connect
Our second video, "Connect," highlights some of the ways to connect with student support programs, organizations, and scholarships on the TC campus.
Video Series: Thrive
In this third video in our series for Black History Month, we learn about Scott Joplin and the music he made popular across the world.
Join us to celebrate Black History Month!
Join us to celebrate as we showcase interesting facts, a food demonstration, and more throughout the month! Follow us on social media for more information.