Alumni of the Month: Yvonne Schwindt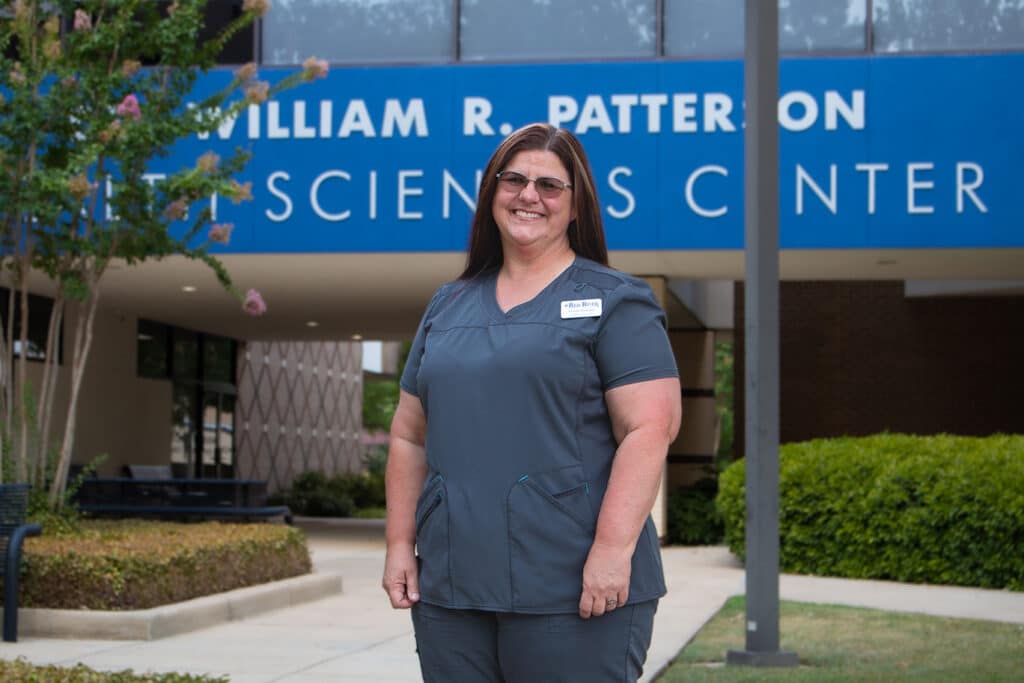 "I first began my journey at Texarkana College in 1989 right out of high school. However, instead of continuing with college, I decided to focus on becoming a wife and mother and for the past 30 years I've been a caretaker for various ill family members. In order to make ends meet, I went from job to job to earn a paycheck. I worked as a teacher's assistant, worked in inventory, and several other jobs I was not passionate about.
Right before COVID hit, I got laid off from my job. My children were both out of high school and I sat down with my husband to talk about going back to college. I researched programs at TC and found the Pharmacy Technician program. I have always cared for people and had worked in inventory management, so I thought it was the perfect fit. With the support of my husband and through the help of financial aid and TC's Just Start Scholarship I was able to enroll in college.
I immediately fell in love with the Pharmacy Technician program. My instructor, Tammy Cochran, had a huge impact on me and not only opened her classroom to her students, but also her heart and mind. She poured as much knowledge as she could into us, and her passion was infectious. She made learning relatable and taught us the value and importance of being a pharmacy technician. Following graduation in May 2022, I began working at Red River Pharmacy and it is truly a dream job. Their staff has opened their arms to me and have made me feel a part of their family.
It is never too late to go to college. The resources are out there, you just have to want it. If you think you don't have enough money – the money is there. If you think your knowledge is not there – it is, you just have to work for it. The thing about TC is that there are hundreds of people there to help you every step of the way. The scope of what you want to do with your life is only as small as your imagination. If I can do it, you can too!"
---
Related to TC Foundation
Tagged with Alumni of the Month, Nursing