Alumni of the Month: Jevon Loyd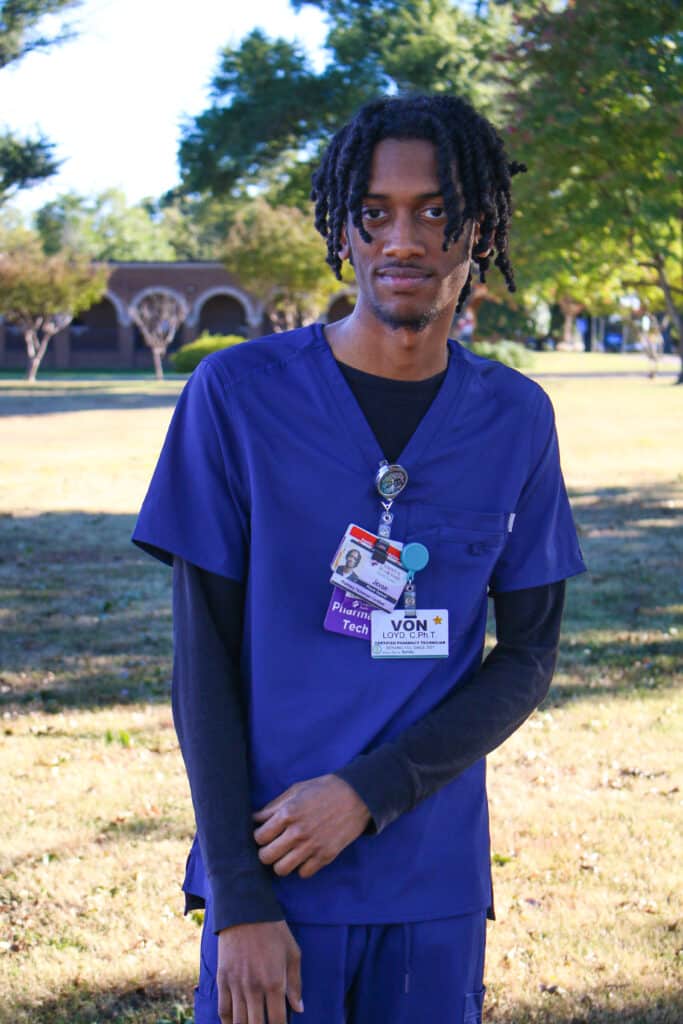 Jevon Loyd has displayed the true meaning of a strong work ethic since a young age. After graduating with his pharmacy technician certificate in May 2021 from Texarkana College, Jevon now works as a pharmacy technician at both Super One Pharmacy and St. Michael Hospital Pharmacy.
Jevon has been working since he turned 16 years old. Javon said while attending high school and college he worked part-time as a cashier and full-time during any school holidays or breaks.
"After graduating from Atlanta High School in 2020, I wanted to get a credential quickly and begin a job to support myself. Once I heard about the Pharmacy Tech Certificate program at TC, I knew that was what I wanted to learn and pursue."
Because of his Certificate from TC, Jevon was qualified to transition from a cashier to a pharmacy tech at Super One in October 2021.
"Super One did a lot to support me and help me, I really appreciate them for that," Jevon said. "My experience at St. Michael's Hospital Pharmacy has also been amazing. I've only been there for a month, but they have been great at teaching and training me. I have learned so much there and have never worked at a place like there before."
Jevon credits his success to his supportive family, strong work ethic, and experience at Texarkana College.
"My experience at TC was right in the middle of COVID. It was difficult at times, but I was committed. What I appreciate the most about it was how my instructor, Mrs. Cochran, went above and beyond to help me. She knew my life circumstances and was always very understanding," Jevon said.
Jevon is the first African American male to graduate from the Pharmacy Technician program at TC and a first-generation college student.
"TC was a wonderful place to start. I didn't have money put aside for school and I wasn't even planning to go to college. I decided to come to TC because it was close to me, affordable, and helped me obtain a certificate to better my life. If I can do it, trust me you can, too. You are capable, you just have to believe in yourself, apply yourself, and invest in your future. Throw yourself into it and figure it out along the way."
Jevon's goal in life is to work in communications. He is currently enrolled in core classes at TC and plans to transfer to a university to obtain a Bachelor of Arts in Communication. Because of his pharmacy technician certificate, Jevon is able to work and earn a reliable income while attending school to pursue his dreams.
---
Related to TC Foundation
Tagged with Alumni of the Month