Alumni of the Month: Jacklyn Hudson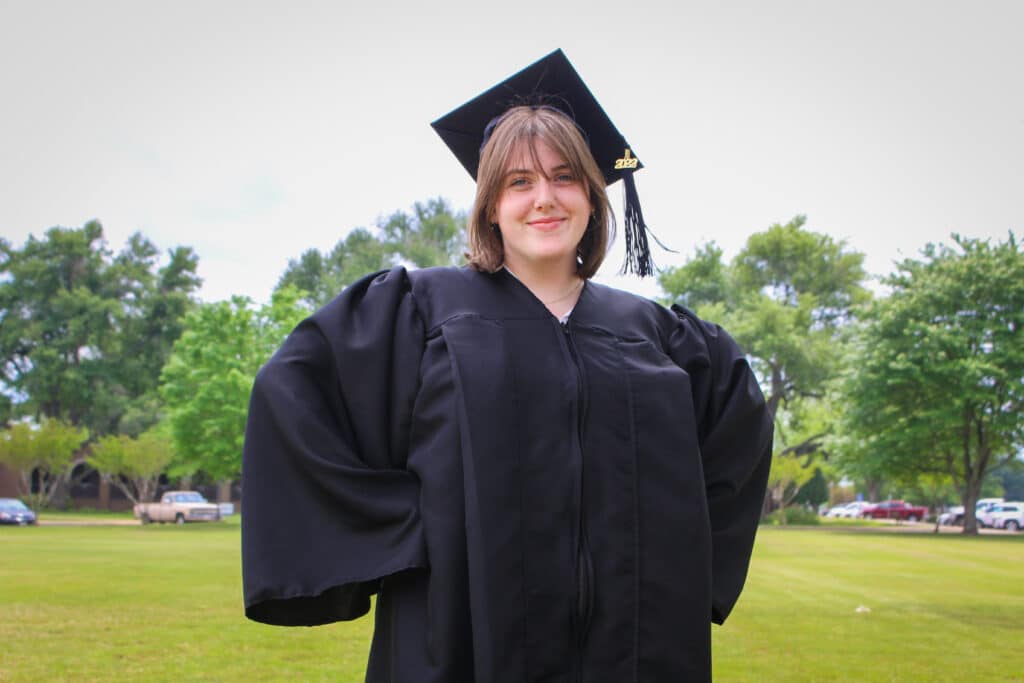 Jacklyn Hudson, known by her friends as Jackie, graduated with her Associate of Arts in Teaching EC-6 Degree and is continuing her work impacting lives.
While attending DeKalb High School, Jackie worked many jobs along with the support of her great grandmother, but wasn't sure if college would be an option for her. Her senior year, an inspiring teacher told Jackie that she should attend TC as a Presidential Scholar. Taking her advice, Jackie applied and received the Presidential Scholarship, securing two full years of college tuition-free, saving her thousands of dollars and starting her path to more positive experiences from TC instructors.
"My program was full of passionate teachers. I loved learning from each of them! They taught me all about life in a classroom. I got to experience my first taste of being a true educator through observations. I have truly learned more than ever at Texarkana College."
Jackie said with the variety of teachers she had as a TC student, she even learned new lecture styles, note styles, and classroom management styles. "TC is the best school you could ever attend. Every person there, whether they are faculty, staff, or administration, are always there for you."
Though her schedule seemed busy enough, Jackie found the time to get involved in her community through activities like teaching Spanish I at Lighthouse Christian Academy, serving as an AmeriCorps member at the Literacy Council, and assisting the new WeAreWashington Community Center by creating class schedules.
Jackie is keeping up the hard work, currently taking classes at Texas A&M University-Texarkana to secure her career as an educator and community leader. "Classes at A&M, while tough, have been rewarding as I learn to better support student needs and strengthen instruction skills. I moved into a leadership role at the Literacy Council as the academic coordinator, and I have partnered with the Four States Urban Development project in starting an after-school program. As I learn more from the strong community leaders mentoring me, I am strengthening my skills as an educator and grateful for the opportunity to impact lives."
Learn more about the Texarkana College Teaching degree at texarkanacollege.edu/teaching.
---
Related to TC Foundation
Tagged with Alumni of the Month