Alumni of the Month: Daniel Mitchell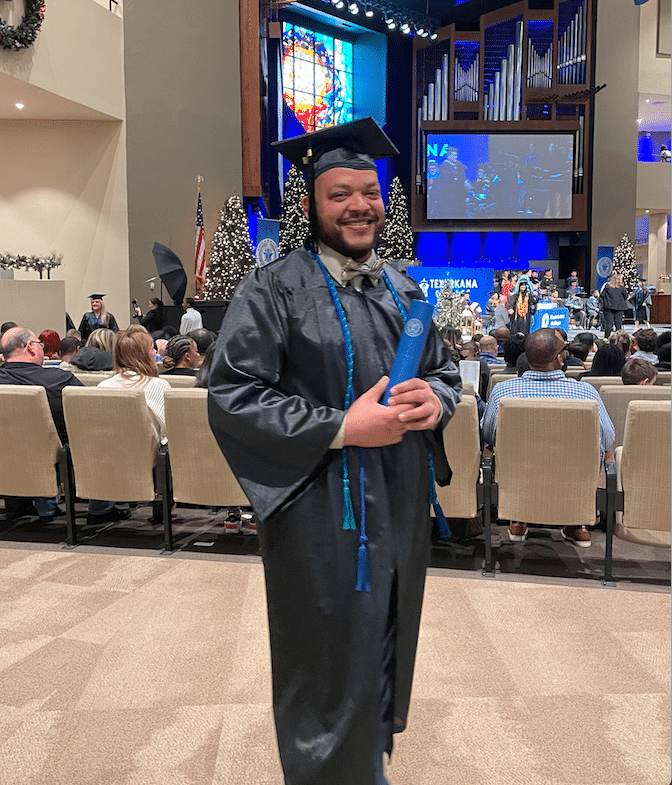 Texarkana College alum, Daniel Mitchell, is a true example that hard work pays off.
Daniel grew up in Texarkana and graduated from Texas High School in 2005. Following graduation, he worked for a few years and then enrolled in the Auto Body Technology Certificate program at Texarkana College. Once completing the certificate in 2009, Daniel worked in automotive retail and then opened his own automotive repair shop located in Texarkana, Arkansas. He did automotive repairs, mechanical repairs, and minor collision repairs until COVID-19 began to change our world.
"COVID came through and changed the dynamics of my business," Daniel said. "My customers were afraid to spend unnecessary money and it halted auto repairs. Everything was shut down and my business became hard to maintain during the pandemic."
Little did Daniel know; an amazing opportunity was right around the corner.
"I was volunteering for a food drive at Liberty Eylau Middle School benefiting a local non-profit organization, the Brighter Tomorrow Foundation. I was still wearing my work uniform, and Trevelyan Hodge, a Liberty Eylau board member, and Johnathon Boyce were at the food drive. They inquired about what I did, and I told them that I owned a repair shop and the services I offered."
Trevelyan then asked Daniel if he had ever considered teaching. Daniel questioned if he held the credentials to serve as an instructor. Trevelyan pointed out that Daniel had graduated high school, earned a Certificate from TC, and had worked in the industry for over fifteen years which provided the necessary experience to meet the application requirements.
"Trevelyan told me to apply for the Auto Body Technology position at Liberty Eylau High School. I applied, got an interview, and the rest is history."
Daniel credits this out-of-the-blue opportunity to God.
"Honestly, it was a God thing because I had just been talking to my wife and said I wished there was something I could do that could make a difference in kids' lives daily. I was already working with the youth organization at my church, little league coaching, and spent a lot of time with community kids." The teaching opportunity at Liberty Eylau allowed Daniel to make this difference while also being able to provide for his family.
During Daniel's first year evaluation as a teacher, Dr. Mary Beth Womack (then LEHS principal), told Daniel how big of a difference he was making in student's lives and encouraged him to consider pursuing an associate degree. "Dr. Womack lit a fire in me to go back to college. She told me that I should check into what it would take to continue my education and how I could grow. She saw a lot of potential in me."
Daniel reached out to his fellow church member and TC Director of Workforce, Shawna Watkins, who put Daniel in contact with an advisor at TC. "The advisors were phenomenal and said I only needed 18 more hours of classes to receive my associate degree in Auto Body Technology. I signed up immediately and was able to take almost all my classes online."
Daniel completed his classes from TC in July 2022 and walked in the December graduation ceremony.
"A surreal experience I had at TC graduation was bumping into Trevelyan Hodge, the person who originally helped me get the job at LE. He had enrolled at TC around the same time I did, and we ended up graduating together. I was so proud of the both of us."
When Daniel completed his classes from TC in July, classes were about to start back at Liberty Eylau in August. Daniel met with TC Dual Credit Coordinator, Stephanie Stokes, and they were able to set his classes up at LE as dual credit courses.
"It was a crazy experience to go from a student log in to a faculty log in over the course of a month. Texarkana College has been so good to me."
Daniel and his wife, Liana, have been married since 2011. They have two children, Danielle (11 years old), and Daniel Jr. (5 years old). Both children are involved in sports and Daniel coaches their teams. Liana is also a graduate of Texarkana College and works for Red River Credit Union.
"My wife has always been very supportive of me and pushed me to make sure I completed college. I am now enrolled at Texas A&M University-Texarkana pursuing a Bachelor of Science with a focus in leadership."
Daniel likes to think that he could be that one person in students' lives that some of them don't see at home to encourage them to reach for their goals.
"It's not about what we have been through, it's about where we are going in the future. It doesn't matter what career path you go into; you just need to find something you love and be a positive influence. I believe in every one of my students and motivate them to be the person I know they can be."
In January of this year, Daniel was chosen as Employee of the Month for Liberty Eylau ISD. "I was very honored to receive this recognition. I wouldn't be the person I am today without those who have supported and believed in me. Especially Linda Block, the best boss ever."
This is only the beginning for Daniel Mitchell. "I am excited for what the future will bring. I will continue to be with my students every step of the way and see them for who they are the entire time. That is what it takes to make a difference in the classroom."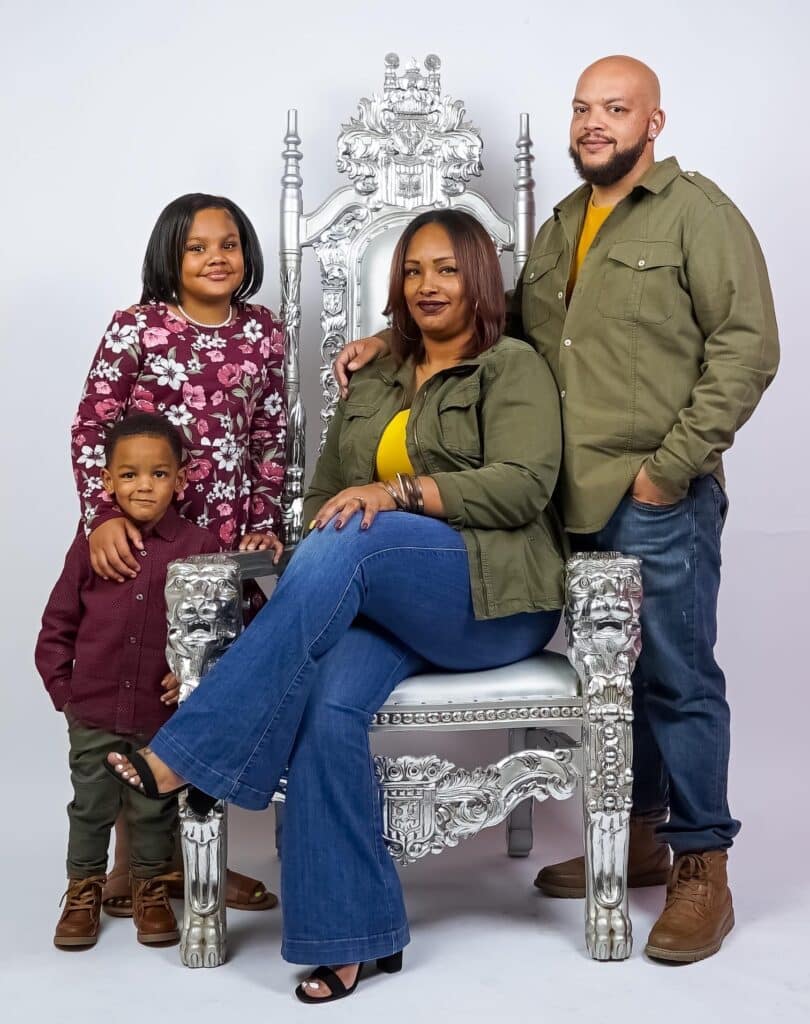 ---
Related to TC Foundation
Tagged with Alumni of the Month