Dual Credit Resources for Instructors and Schools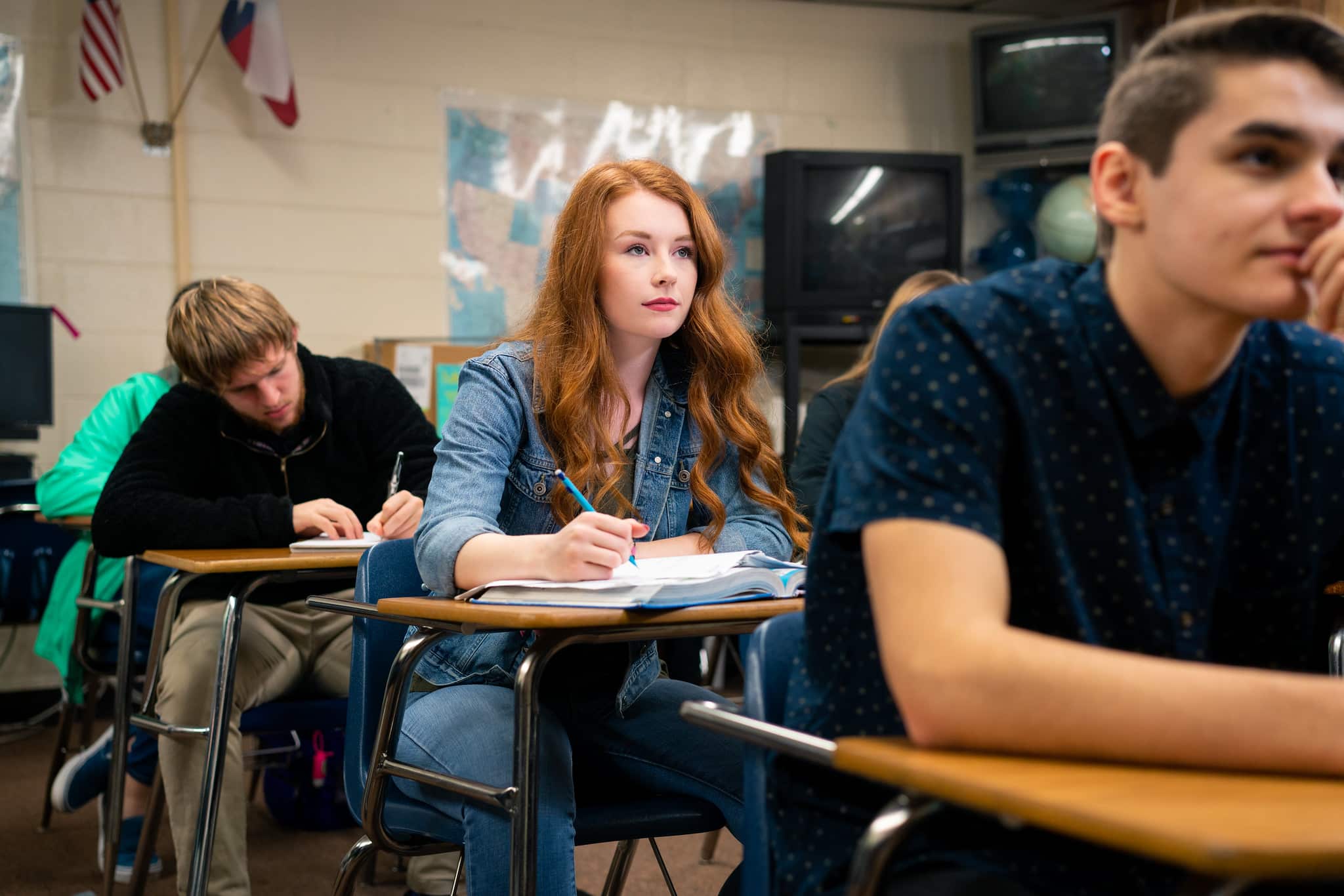 Welcome to Texarkana College. We are delighted that you have chosen to help students get a head start with college education by participating in the Texarkana College Dual Credit Program.
Texarkana College is a publicly-supported, two-year community college dedicated to serving the educational needs of diverse individuals, businesses, and the community through relevant programs and services that are high quality, affordable and accessible.
Dual Credit Purpose
The Dual Credit program at Texarkana College allows high school students to earn high school and college credits simultaneously. Through dual credit agreements, the college and the public school districts have selected courses that meet both high school and college learning objectives. Dual Credit Agreements must be annually updated, approved and signed by both required parties before students are allowed to enroll in dual credit courses. These courses are offered at local high schools and as online classes. Students interested in participating in this program must meet Texas Success Initiative assessment requirements appropriate for each course. To enroll in these classes, students must complete TC's admission requirements. Interested students should contact their high school counselors. Home schooled students should contact TC's Dual Credit Director.
Dual Credit Partners
The Texarkana College Dual Credit Program proudly serves 16 Independent School Districts and home school families in the surrounding area. The schools that make up the Texarkana College taxing district are: DeKalb, Hooks, Liberty Eylau, Maud, New Boston, Pleasant Grove, Premier, Redwater, Simms, and Texarkana. The other schools in TC's dual credit service area are: Atlanta, Avery, Bloomburg, Linden Kildare, McLeod, and Queen City. Texarkana College has Dual Credit Institutional Agreements with all ISD partners. They are annually updated, approved and signed by both required parties before students are allowed to enroll in dual credit courses.
Dual Credit Distance Education
Dual Credit distance education classes follow guidelines published by the Southern Association of Colleges and Schools (COC), the Texas Higher Education Coordinating Board, the Texas Administrative Code, and the Texarkana College Board of Trustee's Policy Manual. Please refer to the Texarkana College Distance Education handbook for more information.
High school students may be able to take courses not offered as dual credit. Students are considered an early admission student. Please see the Dual Credit Director for more information.
Rules and Regulations for schools
Instructors
Instructors must be regularly employed faculty members of the college or must meet the same standards (including minimal requirements of the Southern Association of Colleges and Schools). Instructors must go through the same hiring process as other adjunct professors in order to teach a dual credit class. Instructors interested in becoming a dual credit teacher should contact their high school administrator. ISD's seeking dual credit approval for teachers should contact the Dual Credit Director. The director will provide a list of information needed for instructor consideration and assist with scheduling a meeting to interview with the appropriate Dean. Hiring decisions will be made within 60 days after receipt of all required documents. Upon approval, the instructor will complete all necessary paperwork required by TC's Human Resource Department.
Class Standards
Regular academic policies applicable to courses taught at the college's main campus must also apply to dual credit courses. These policies include the appeal process for disputed grades, drop policy, student, administration evaluations, the communication of grading policy to students, when the syllabus must be distributed, etc. Students in dual credit courses are eligible to utilize the same or comparable services that are afforded college students on the main campus. All dual credit courses offered at the High School and the corresponding course offered at the main campus of the college are equivalent with respect to the curriculum, contact hours, materials, instruction, and method/rigor of evaluation of student performance, regardless of student composition of the class.
Liaison Program
Texarkana College uses a liaison system to aide dual credit instructors teaching on a high school campus. The liaison system is designed to help ensure rigorousness of TC dual credit college courses. Liaisons consist of TC campus professors from the DC instructors' division category. TC Liaisons contact DC instructors on a regular basis and supply instructors with all information needed to teach the college course according to required standards.
Evaluation Process
Dual credit teachers are evaluated in the same measure used for faculty at our main campus. Evaluations for dual credit teachers are performed annually by TC's assigned Dual Credit Evaluator.
Contact Dual Credit Office