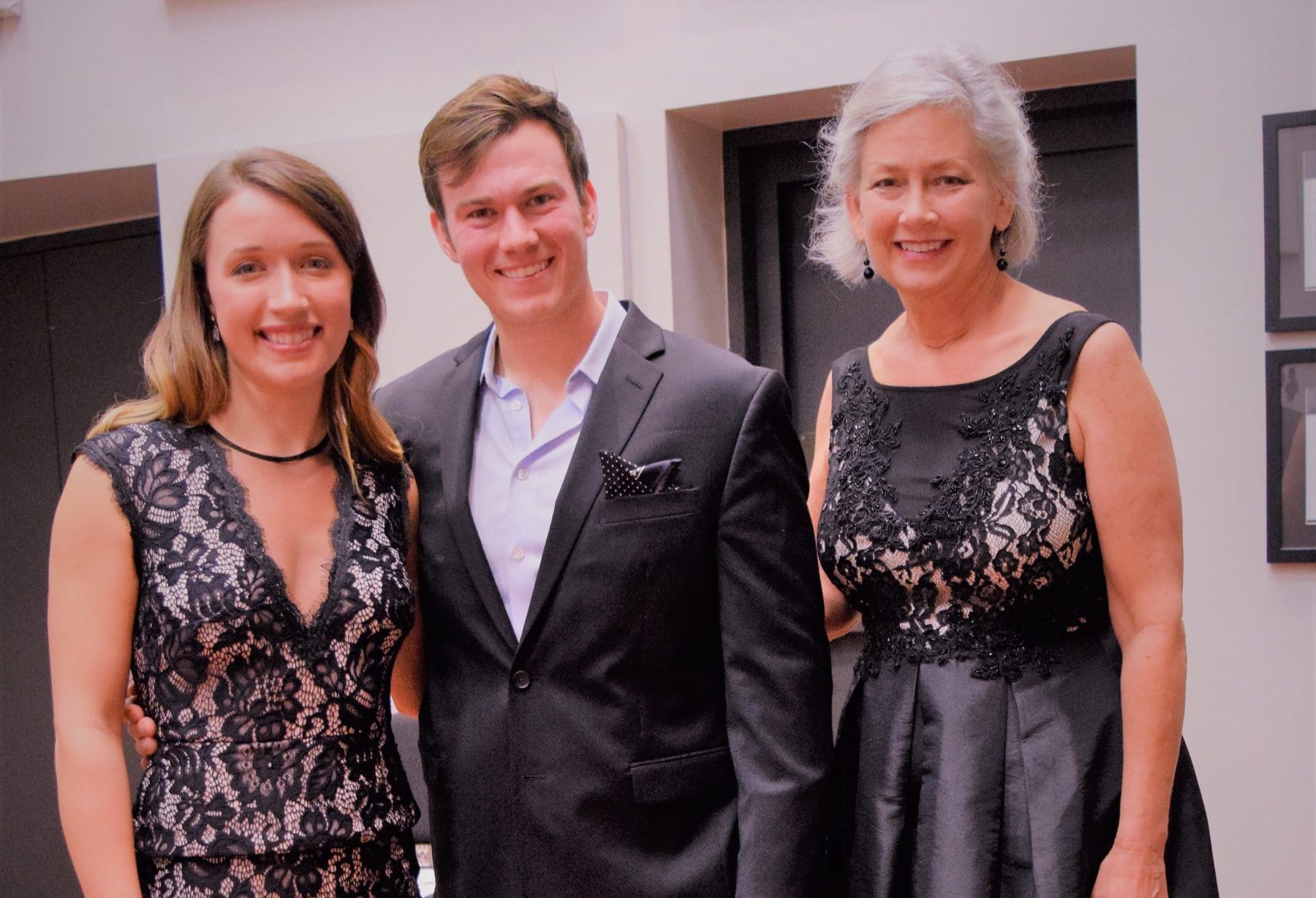 By Adriana Jefferson
The TC News Reporter
The Texarkana College Music Department held its first musical concert of the semester at the Stilwell Humanities Music Hall on Saturday, September 9.
"It will be my first time playing for them but not my first time hearing them," Goode said. "They came to TC and performed a few years ago, and they were great. John also sang with the Texarkana Symphony last year, and I got to hear him then."
Before the concert, Goode said she hoped the performers would inspire TC music students.
"I hope that our voice students and choir singers will hear some music they want to work on themselves. Plus, they can watch these two professionals working and learn a lot about singing."
Students, citizens, and children packed the music hall.
Goode opened the event with a welcoming speech and introduced a few faculty members, including Marc-André Bougie who is a music professor at Texarkana College.
Riesen, an award-winning American tenor, was the first act followed by Cotter.
The two sang the evening away leaving the audience smiling and in awe. Cotter performed several songs, including "Over the Rainbow" from The Wizard of Oz.
After the performance, Cotter and Riesen stuck around and met with members of the audience.
Riesen expressed that performing is his "favorite thing to do."
Proceeds from the event will help support music students in the department. In addition, people can make donations in a treasure chest that will go toward musical scholarships.
Later in the semester, a group of TC music students, along with music students from surrounding areas including Shreveport, will be traveling to New York to perform at Carnegie Hall.
Fundraisers will be held to cover expenses for the trip, as well as an option for others to directly sponsor a student to travel to New York. Several concerts will be held throughout the semester and is open to the public.
The Richardson Family will be performing at the Stilwell Humanities Music Hall on September 21 at 7:30 p.m.
The music department is hoping for another great turnout.