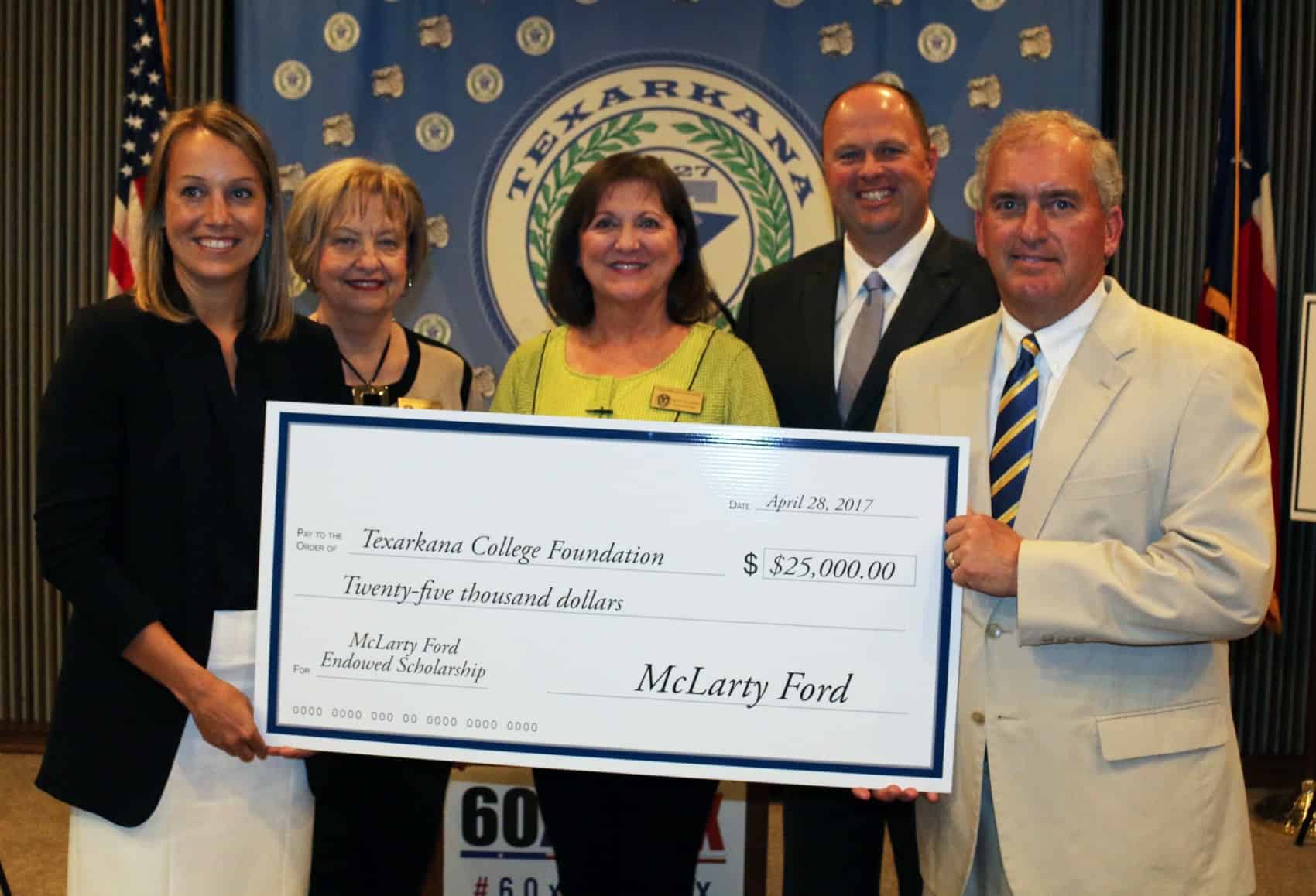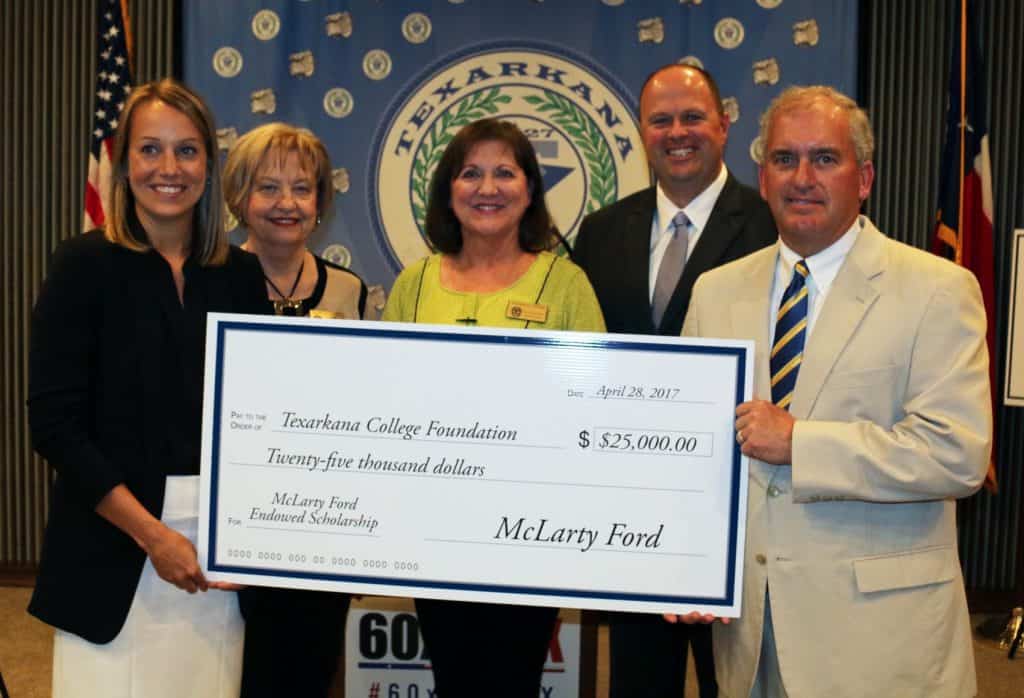 Michelle and Todd Shores, on behalf of McLarty Ford, gave $25,000 for a new scholarship endowment at Texarkana College.   The check presentation took place at 11 a.m. Patman Room of the Truman Arnold Center on the Texarkana College Campus.
A large group, including employees of McLarty Ford, representatives from Texarkana College, and Texas Workforce Commissioner Julian Alvarez, were on campus to celebrate the donation.
"Texarkana College has played an important role in this community for many years," Shores said. "I am proud to support students who are in pursuit of a higher education."
Shores had employees share their personal experiences with Texarkana College and proudly announced that 61% of his employees have taken courses at TC.
"We are so grateful to the Shores Family for recognizing the importance of higher education and making an investment in our students," said Katie Andrus, Director of the Texarkana College Foundation
For additional information or to make a donation, please contact Katie Andrus at (903) 823-3125 or katie.andrus@texarkanacollege.edu.