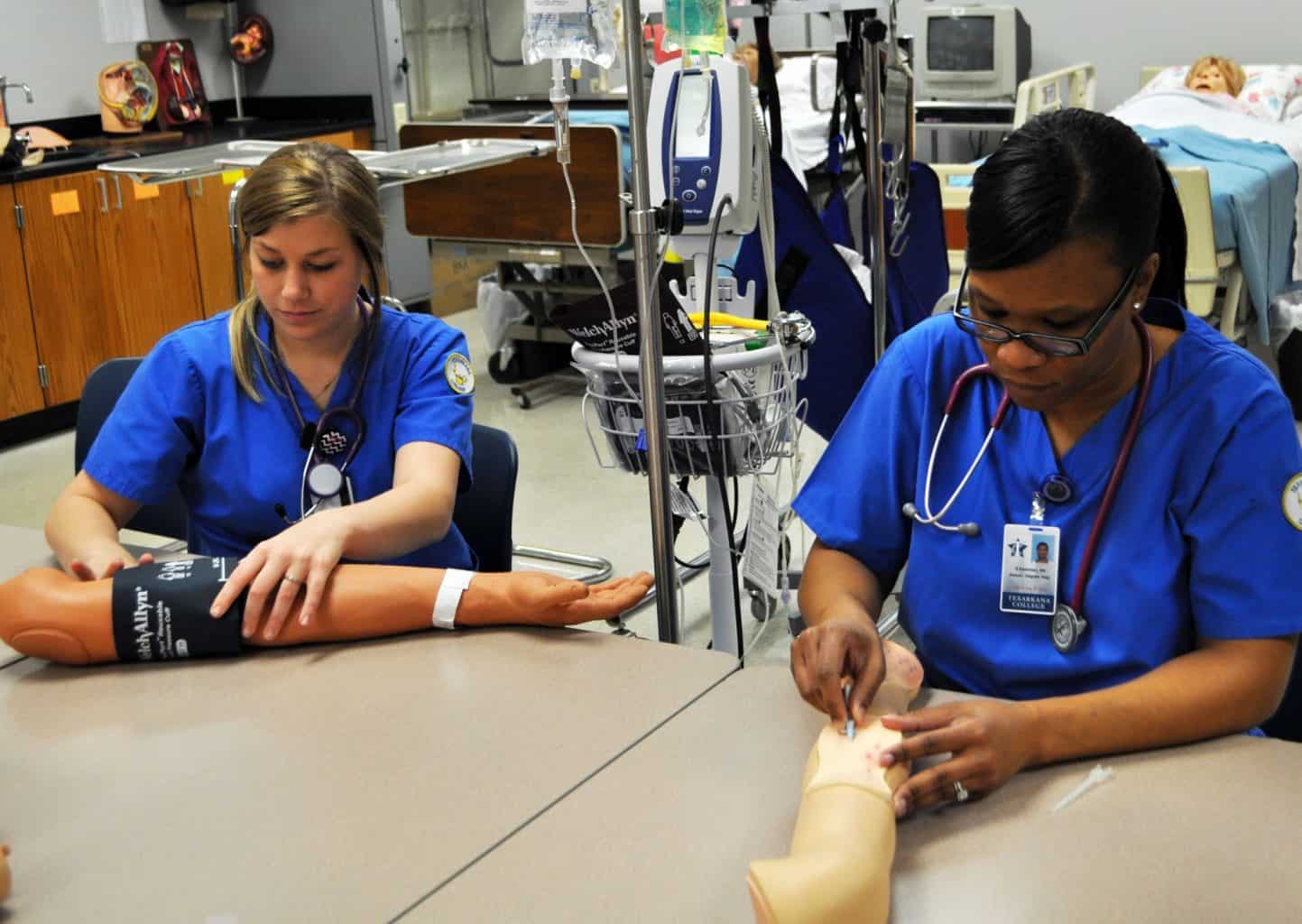 We'd like to wish all of our nursing faculty, staff, students and graduates a very happy National Nurses Week!
National Nurses Week begins each year on May 6 and ends on May 12, Florence Nightingale's birthday. As of 1998, May 8 was designated as National Student Nurses Day, to be celebrated annually. And as of 2003, National School Nurse Day is celebrated on the Wednesday within National Nurses Week each year.
Texarkana College provides two levels of nursing education.
Our Vocational Nursing program, a 12-month course of study that leads to a certificate, opened in 1956. During the 60 years TC has offered this program, thousands of students have earned vocational nursing certificates, which can lead to jobs starting at $15 per hour.
Our Associate Degree of Nursing program trains registered nurses, who earn an associate of applied science in nursing and can go on to earn $22+ per hour. The William Buchanan Department of Associate Degree Nursing was established in 1959 and was the first Associate Degree Nursing program in a Texas community college. In its 57 years, thousands of registered nurses have graduated from this program.
Nursing remains one of the most trusted professions in our nation. If you're considering starting a career in nursing, you'll be glad to know that the U.S. Bureau of Labor Statistics projects that employment for registered nurses will grow faster than most other occupations through 2018.
Please join us in celebrating the nursing professionals who serve on the front lines of the healthcare industry!