Texarkana College Dean Named 2017-2018 President-Elect of TCCTA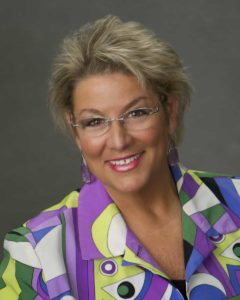 Texarkana College Dean of Liberal and Performing Arts, Mary Ellen Young, has been elected to serve as 2017-2018 President-elect of Texas Community College Teachers Association. TCCTA, the largest organization of post-secondary educators in the state, is comprised of 6,000 members including representatives from Texas community, junior and technical colleges. TCCTA members represent educators, counselors, librarians, as well as administrators from across the state, and serve as liaisons between colleges and state education committees within the Texas Legislature, Texas Higher Education Coordinating Board, Teacher Retirement System of Texas, and the Texas Workforce Commission.
Ms. Young has served as TCCTA vice president, secretary, chair of the Professional Development Committee, and chair of the Membership Committee. Election results were announced during the 70th Annual TCCTA Convention in Austin, Texas, held on February 24, 2017.
Young said that TCCTA Executive Director, Richard Moore, and his team lead the way in collaborative efforts to build state and national partnerships that help strengthen student success initiatives and professional development for educators.
"It is such an honor to serve on the TCCTA executive committee," said Young. "I look forward to continuing to serve the Association as an advocate for its members and for community colleges throughout the state. Our goal is to reach out to legislators in a way to help them better understand the mission of community colleges and those we serve. By doing so, we hope to tell our story and to gain greater support. The Texas Community College Teachers Association is an exemplary organization leading the way in the 21st century."
Young is the advisor for Texarkana College's Zeta Sigma chapter of Phi Theta Kappa International Honor Society. Her leadership also includes serving as chair and vice chair of Phi Theta Kappa's Texas Regional Advisory Board and has earned recognition as an International Distinguished Advisor for the society.
---
Related to College Wide, Community, Employee Spotlight, Featured, News, Press Releases