Computer Networking
Are you fascinated by the interconnected world of computer communications? Do you enjoy hands-on problem solving that leads to effective solutions to help people communicate? Computer networking is for you.
What to Know at a Glance
Duration
2 year associate degree (60 sch);
1 year certificate (45 sch);
1 year certificate (33 sch);
1 year certificate (30 sch);
1 semester certificate (15 sch)
Scheduling Options
Full-time; Part-time; Day classes; Night classes
About Computer Networking
Computer networking refers to connected computing devices (such as laptops, desktops, servers, smartphones, and tablets) and an ever-expanding array of IoT devices (such as cameras, door locks, doorbells, refrigerators, audio/visual systems, thermostats, and various sensors) that communicate with one another, according to CISCO Systems.
With the increasing need for technological communications and a more prevalent virtual environment, a career in computer networking can be a lucrative one.
Intermediate PC Operating Systems
Continued study in advanced installation and configuration troubleshooting, advanced file management, memory and storage management. Update peripheral device drivers, and use of utilities to increase system performance.
UNIX Operating System I
A study of the UNIX operating system including multi-user concepts, terminal emulation, use of system editor, basic UNIX commands, and writing script files. Topics include introductory systems management concepts.
Implementing and Supporting Servers
Implement, administer, and troubleshoot information systems that incorporate servers in a networked computing environment.
Communication
Organization
Time Management
Adaptability
Technology Proficiency
Networking
Troubleshooting
Management
Possible Careers and Salaries
Computer and Information Research Scientists
Computer Network Architects
Computer Network Support Specialist
Computer User Support Specialist
Tuition Costs
Approximate total program cost for in-district (Bowie County residents) for the Computer Networking Program is $5,960.
Program Contacts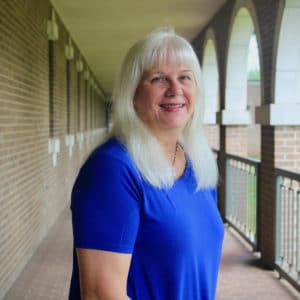 Dianna Kinsey
Computer Networking and Computer Programming Program Coordinator
Dr. Dixon Boyles
Dean of Business & Social Sciences
Contact Texarkana College to Get Started
Let's talk about starting your career in Computer Networking.
View Related Programs
More Programs in Technology
More Programs with 1-Year Certificates