Commit to Complete Ceremony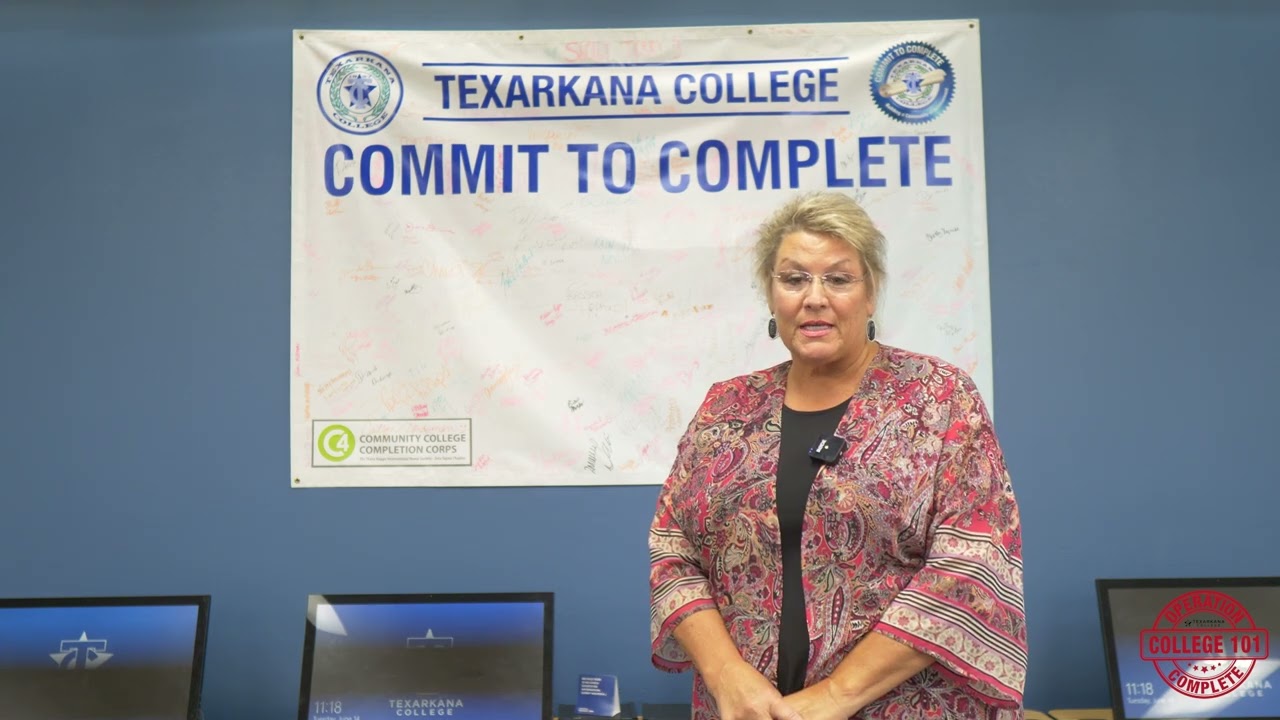 watch
Dr. Mary Ellen Young discusses the Commit to Complete pledge.
Hi I'm Doctor Mary Ellen Young and I want to welcome you to Texarkana College. I'm the Dean of Liberal and performing arts and the Honors College. I'm also over Phi Theta Kappa International Honor Society at TCC.
We always say this is our second favorite day. We love seeing our new students having you enroll in in in our classes, but our first favorite day is graduation so we really want to see you walk across that stage and complete your degree or certificate.
And so in doing that, what we want you to do today is we want you to take the pledge to commit to complete and what that means is on this day you will commit to complete your degree or certificate and eventually things may get tough.
You may have life challenges. You may also have courses that maybe you don't go as well as you thought they would go, but we want you to hang in there and never give up in your new student packet. You should have a certificate of Commit to Complete Certificate and what we want you to do is sign your name and the date and put that somewhere where you'll study and you'll you know.
Be working on your classes so you can remind yourself when things get tough. You're not going to quit. You're going to hang in there.
And so throughout our campus we have banners like the one behind me and we have our students sign them and again taking that pledge to commit to complete.
We are excited. You're here. You have so many resources. On this campus to help you, we have the best faculty around and we also have many tutors, mentors and other resources to help you be successful at Texarkana College.